Opinion / Columnist
Importance of holding 'primary elections', 'elective ordinary congresses' & 'elective extra ordinary congresses' to choose deser
06 Jun 2020 at 18:37hrs |
Views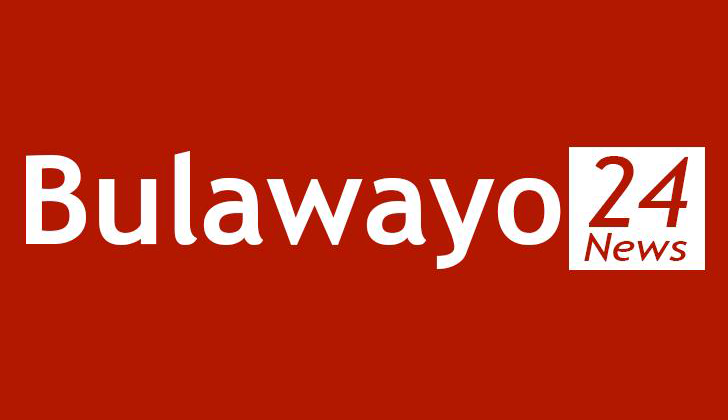 Ladies and gentlemen with all that is currently happening within opposition politics in our beloved country Zimbabwe, and now with Harvest House reportedly taken over by the so called "constitutionalists", I have been doing some bit of thinking about the main causes of the chaos. Indeed it's tricky to fully comprehend.
I reflected and tracked things back a bit and tried to think about the importance of primary elections, as an example, within political parties in Zimbabwe in order to choose the best leaders for a particular constituency. A question arises of whether we really have imposed leaders, or leaders chosen by the people.
We have heard of situations where primaries are cancelled and candidates imposed. This happens across the board in both the ruling party and opposition during elections.
From the opposition MDC, I have heard of the stories in Bulawayo including one prominent one from one Magwegwe constituency where we often hear Devine Mafa talking about his father, Dr. Felix Mafa, whom he believes was ousted from participating for the post of MP in the 2018 General elections through primaries being cancelled for no apparent reason as Devine Mafa often puts it across. I could not possibly take sides on Mafa's story as I have no details of what actually happened. In Kuwadzana were Charlton Hwende was also imposed and no primary elections were held is another case in point. In Magunje constituency Panganayi Chakanyuka the people's choice was sidelined and a Tonderai Kusemamuriwo a businessman was imposed as a representative of PDP. The imposition of candidates was not only in MDC it was also inherent in the ruling party Zanu-PF. Some time back a candidate was imposed in Tsholotsho leading to Jonathan Moyo standing as an independent candidate. In 2018 we saw Mnangagwa's blue eyed boys Christopher Mutsvanga and Energy Mutodi being imposed in both Norton and Goromonzi respectively. This culture of imposition of candidates has left the prople who would have been disenfranchised far worse off than before. Their voices are thwarted and silenced and we claim to be democratic.
Because of the above cases in point I have always wondered why this was the case? Why didn't they just hold primary elections and let the best candidate to win?
Whilst these stories are history now and some of the candidates have already moved on, like Dr. Felix Mafa having recently been appointed deputy spokesperson of the MDCA, it's worth reflecting on why it is important to hold primaries when choosing candidates for the national elections.
My view is that, unless there is consensus between or among candidates, primary elections must always be held so that people can choose their preferred candidates whom they relate to in their constituency. Let people judge. Let people make their own mistakes through voting for a candidate of their choice. Let candidates compete for positions, and let the best candidate win period. That is what democracy is all about.
Here are some of the problems or dangers of not holding primaries, elective ordinary gongresses and elective extra ordinary congresses where there is no consensus among competing candidates:
1. A country or constituency can easily be highjacked by unknown people or strangers who are imposed on the name of a party and the lasers would be the people.
2. An unknown criminal coming from outside can easily take over a constituency or a party because they are imposed using various techniques without people accepting.
3. The brand of a party can be used or abused to achieve all that at the expense of the will of the people, as people often vote for their party.
4. People can be bribed easily if the imposed candidate has deep pockets, which may not necessarily lead to better outcomes for the people.
5. Where imposition of candidates happens, its seldom that the person imposed is the more popular candidate and more competent. In often times the imposed candidates are failed persons for example Energy Mutodi, Dexter Nduna, Anele Ndebele and Nelson Chamisa to mention a few.
6. Not holding primaries, elective extra congresses and elective ordinary congresses simply breeds dictatorship and moulds dictators. It's certainly not democratic if it's democracy that we seek as a people and country.
7. The practice of not holding primaries , elective ordinary congresses and elective extra ordinary congresses breeds incompetence and non delivery on the part of the imposed candidate as there is no competition. There is no incentive to perform and innovate. There is no plan of action and solutions to the people's issues because one would only be power hungry.
8. We can easily build a mafia state through imposition of candidates loyal to the top leadership, as there are no checks and balances from opposing views within the same camp. The case that comes in point is that of MDCA where Thokozani Khupe was lynched out of the party and Mwonzora and Komichi had to be silenced and labelled Zanu-PF. Violence is often used to cow opposing views. This we saw by the use of the vanguard during the takeover of MDC by Chamisa.
The root of all problems for Zimbabwe is our failure to belong to any party as the majority feel used and end up saying vanhu ve Zanu ne MDC. In actual fact these parties are no longer for those same people. They are controlled by a few hardliners who impose their will on the people. It is my belief that politicians must work for the people not the other way round.
I believe that we can build a better Zimbabwe if we agree to democracy but then we have failed to practice and uphold democratic practices. Why can't we just become a one party state then and not bother about electing people into power if we can't practice democracy at primaries, ordinary congresses and at extraordinary congresses as required by constitutions that govern our voluntary organizations?
I rest my case!
Henry Madiro
Source - Henry Madiro
All articles and letters published on Bulawayo24 have been independently written by members of Bulawayo24's community. The views of users published on Bulawayo24 are therefore their own and do not necessarily represent the views of Bulawayo24. Bulawayo24 editors also reserve the right to edit or delete any and all comments received.