Opinion / Columnist
1976: The year Bosso lost its entire junior squad to the armed struggle
14 Jun 2020 at 09:45hrs |
Views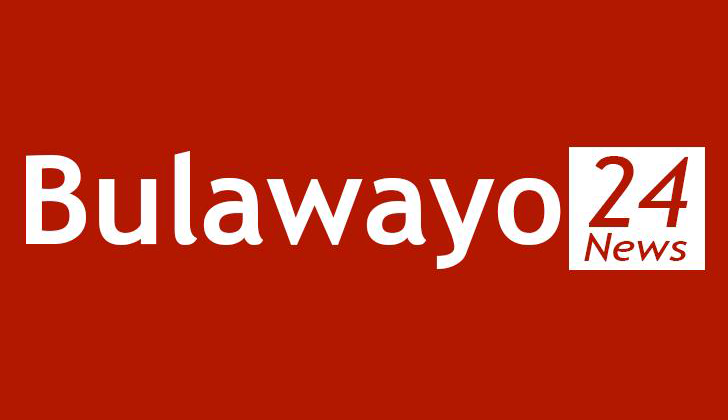 HIGHLANDERS Football Club has over the years been viewed as more than a soccer outfit, in the process earning itself countless monikers such as Ithimu Yezwe Lonke, Ezikamagebhula and Bosso just to name a few.
However, what some of its multitude of followers dotted around the globe might not know is that in 1976 the team lost its almost entire U-16 squad to the armed struggle.
Among them were promising players such as Jabulani Mbambo who was to become the provincial registrar for Matabeleland South after independence, Clarence Tshuma, George Nkomo (brother to legendary goalkeeper Peter "Oxo" Nkomo) and George Moyo. This week our Assistant Editor Mkhululi Sibanda (MS) traced one of the then promising players Clarence Tshuma pseudo name Shungu Moyo who also left the country to join the armed struggle a few days after winning the U-16 Castle Cup when they beat St John's of Harare 2-0 at the ceremonial home of the country's football, Rufaro Stadium. Tshuma like others before and after him joined the armed struggle in Zambia via Botswana at the end of 1976. Below are excerpts of the interview. Read on . . .
MS: Very people might have heard about the entire junior squad joining the armed struggle, but before you speak about that give us your brief background.
Tshuma: I was born on 3 March 1960 at Matshetsheni in Gwanda District, Matabeleland South Province. For my primary education I went to Nkwidzi, the local school where the late national hero and Central Intelligence Organisation (CIO) senior operative Zenzo Maphekapheka Ntuliki went to and after that I enrolled at Mzingwane High School in Esigodini where I completed the then Rhodesia Junior Certificate (RJC).
I should say it was while I was at Mzingwane High School that I was exposed to politics, there was a lot of talk about the political injustices that were being perpetrated by the whites against the blacks and also there were a lot of political activities that we were seeing at Esigodini where Mzingwane is situated. However, we could not buy the Zapu cards as we were deemed too young, a number of school boys at Mzingwane wanted to carry that card, but the Zapu officials were not selling to us as we were seen as still too young. Going back to my schooling, after completing RJC I could not continue with my education and so I moved to Bulawayo and stayed here at O Square Mzilikazi, which is the family house.
It was natural that I had to turn to football as you can see Barbourfields Stadium is just nearby and also we were neighbours with the late Highlanders patron and benefactor, Tafi Zibuya Moyo whose house the first team used to assemble at when having away matches and would disperse at after coming from away games. I then joined the Bosso juniors and became part of the historic U-16 squad that beat St John's of Harare 2-0 in the Castle Cup final at Rufaro Stadium where we curtain-raised a game, which was played by either Dynamos or Chibuku Shumba later to be called Black Aces (to be honest I cannot recall what happened to the main match. (NB In that game Dynamos beat Zimbabwe Saints 8-1).
MS: Who were some of the players in your squad on that day?
Tshuma: Besides myself we had Jabulani (JB) Mbambo, now the former provincial registrar for Matabeleland South, JB was one of the goalkeepers, we also had Reuben Tsengwa, who a few years ago coached the Bosso first team, Edward Juba, the Nkomo brothers, George and Peter "Oxo", Evans Chiweshe the elder brother of former Eagles and Dynamos legend, Elvis, George Moyo among others. During those days Oxo was an infield player, he either played as an attacking midfielder or striker. I played defensive link. We were coached by umdala Washington Mpofu, uWashie and David Mbawula. We played good football on that day, but we were to be disappointed at the end of the day as we felt we were given a raw deal by the John Madzima administration, which headed the then Rhodesia National Football League.
MS: What happened, take us through the events of that day?
Tshuma: After winning the trophy we were only given medals, nothing else. Prior to the match we had been told there was prize money and when we were told that there were no monetary rewards after clinching the trophy everyone associated with the Highlanders family felt we were being denied the money because it was Bosso who had won the trophy. Others saw regionalism and tribalism in that. All the way from Salisbury as Harare was called then abadala (Highlanders officials) were accusing the Madzima administration of being biased against Bosso. We finally arrived in Bulawayo and like all Highlanders squads disembarked here at O Square near the house of Tafi Moyo. Little did we know that our U-16 team had played its last match together at Rufaro. After a day or two when we looked for each other as players to discuss the game, Jabulani Mbambo, Eddie Juba, George Nkomo, George Moyo and a majority of others were nowhere to be seen. They had left en masse and crossed the border to join the armed struggle. The only people who were around besides the coaches were myself, Peter Nkomo, Evans Chiweshe, Reuben Tsengwa and Eddie Juba.
MS: How did you take the sudden disappearance of your teammates?
Tshuma: That affected me and after three days I left the country as well and crossed the border into Botswana to join the armed struggle. I left Bulawayo with Njabulo, who although was not a Highlanders junior player, was a staunch supporter, he used to follow the junior teams around and as an age-mate was close to a majority of the players. He was known by all the players. I must say almost the entire U-16 team left for the struggle except for Peter Nkomo, Evans Chiweshe, Tsengwa and Juba. That team made up of little youngsters aged between 15 and 16 turned into guerillas who faced the Rhodesian forces in the bush.
MS: Take us through your journey to Botswana.
Tshuma: We were advised by a man who used to come to Bosso matches to board a Pelandaba bus at Renkini Long Distance Bus Terminus, he is the one who introduced us to the bus conductor. I think he is the one who had organised the trip for oJB labo George Nkomo. However, when we boarded the bus little did we know that there were six others who were under the same arrangement. We were told that we will drop off at Ndolwane Business Centre in Bulilima District and indeed we arrived there at around 12 midnight. That should have been a Thursday if my memory still serves me right.
By that time, we had been introduced to the six guys, some of them slightly older than us with one of them being a man who had left his job to join the armed struggle. The bus crew also told us that in the event we lost direction to the border we should look for a certain homestead where we were supposed to get directions to the border. However, we managed to find our way and by 5am we crossed into Botswana. There we were taken to the leadership where everything including food was organised for us.
We were later taken by a government truck to Francistown where we were locked into the prison as part of security measures against the Rhodesian security forces. It was while we were in the cells that a fight between us and some inmates there broke out as they wanted to rob us of our money, the prison wardens quickly quelled the situation and removed us from the cells and we slept on a verandah.
Then later we moved from the prison to a Zapu facility and that is where we were introduced to the toyi-toyi. We should have been in Francistown for two weeks after which we were moved to Zambia. We were flown to Lusaka International Airport and from there to Nampundwe Transit Camp. What a place Nampundwe turned out to be, horrible to say the least. But that is where we teamed up with our teammates.
To be continued next week
Source - sundaynews
All articles and letters published on Bulawayo24 have been independently written by members of Bulawayo24's community. The views of users published on Bulawayo24 are therefore their own and do not necessarily represent the views of Bulawayo24. Bulawayo24 editors also reserve the right to edit or delete any and all comments received.