Opinion / Columnist
Zimbabwe not US adversary
14 Jun 2020 at 09:45hrs |
Views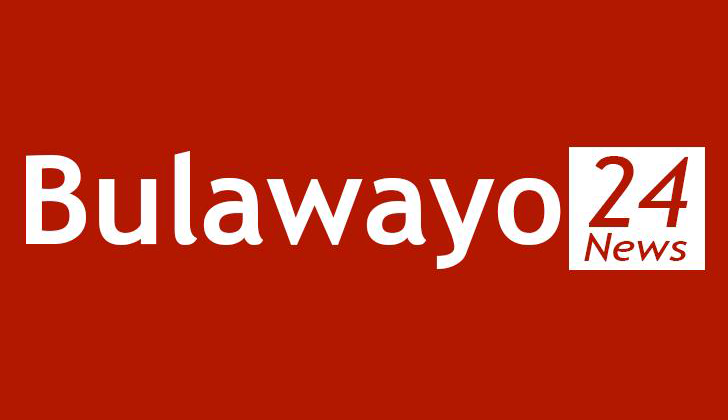 CALLS for re-engagement by Zimbabwe's Second Republic seem to have been futile, undoubtedly falling on deaf ears as the United States and its surrogates continue to burn bridges, this has been evidenced by America's classification of Zimbabwe as one of its adversaries.
While President Emmerson Mnangagwa's administration may have extended an olive branch for re-engagement soon after taking office, problems of Zimbabwean development and integration with the rest of the world seem to continue attracting concern within and beyond the shores of the continent as American hegemony continues to tangle in its foreign politics.
Utterances by the United States' National Security Adviser Robert O'Brien, where he referred to Zimbabwe and China as US's "foreign adversaries" using social media to stoke unrest and "sow discord", without citing any evidence, is not only sad but regrettable. The statement is clear proof that America remains at loggerheads with developing countries. It boggles the mind when such a big economic giant considers Zimbabwe as its adversary; it's not only sad but speaks volumes of its paranoia.
For God's sake the United States is 25 times bigger than Zimbabwe. Zimbabwe is approximately 390 757 square kilometres (km2), with a total population of approximately 14 439 018 people; while the US is approximately 9 833 517km2 with a population of 327 352 000 people, making United States 2 417 percent larger than Zimbabwe!
Apart from that, in terms of economic rankings, Zimbabwe is still trailing way behind, it being a developing country, compared to America, so how else would it pose to view itself as a competitor, instead America is certainly very misguided to put Zimbabwe in the same league as the US, China and Russia, furthermore to even assume that Zimbabwe is its rival.
A pedestrian understanding of the term adversary means one's opponent in a contest, conflict, or dispute. But really is Zimbabwe competing with America in anything, NO! Instead all Zimbabwe wants is for the US to stop trampling on its sovereignty and a fair chance to determine its own destiny without it being dictated to by another sovereign state — a scenario which America has unashamedly imposed on Zimbabwe through the economic sanctions.
Zimbabwe does not and has never viewed America as an adversary. As such, sentiments clearly speak to the sour relations and continuous unappreciative understanding of Zimbabwe's politics as America considers Zimbabwe an adversary. But how so, Zimbabwe is just but a struggling developing country, while America has stood tall as the "world police", so why would it by any chance consider Zimbabwe an enemy?
This disclosure and allegation by O'Brien is not only false but serves to deeply damage an already complicated relationship between the two countries due to years of prescriptive megaphone diplomacy and punitive economic sanctions since 2001, when Washington imposed sanctions on several Zimbabwean Government leaders over alleged human rights abuses and electoral fraud, yet evidence at hand points to the land redistribution debate.
The US's double standards were exposed during the recent George Floyd protests in the US on
#BlackLivesMatter
when it heavy-handedly dealt with the protesters. US President Donald Trump ordered the US National Guard to go and dispel peaceful protesters, while ordering them to shoot the looters, yet when protesters looted and destroyed infrastructure in Zimbabwe during the August 2018 mass protests, it threatened to invade Zimbabwe when security forces sought to restore order. The recent protests in the US include a large-scale deployment of National Guard members, which left at least 13 people dead — a scenario which often attracts a volley of criticism and condemnation if it had been in Zimbabwe.
Who is America to police morality, or champion purported "democracy" when democracy is decaying at their very doorstep? If their system erred, then the government has to live up to that and not to seek justification by attempting to soil other governments. How about America focus on delivering justice to Floyd and his family and the black race instead of haplessly searching for issues with other governments.
It's even very disturbing that America cannot just own up to their mistake as the US national security advisor went on to suggest that there were going to be responses to the purported adversaries' involvement and that the responses would be proportional. He was quoted emphasising that "this is not something that our adversaries are going to get away with for free."
Gloomily, the Trump administration has preferred to portray the violence as the work of outside groups and extremists claiming that officials are currently investigating whether foreign adversaries were behind a burgeoning disinformation campaign on social media. America simply needs to wake up to the new information world order. Social media has empowered the public to echo their sentiments in real time without necessarily awaiting for a coaching clinic.
While America might be thriving against racism, it just has to acknowledge that it is still well behind achieving what they preach. Racists exist in its society and other races the world over are angry at the administration's ignorance towards placing stringent measures to end it, and that really has nothing to do with its so-called adversaries.
Source - sundaynews
All articles and letters published on Bulawayo24 have been independently written by members of Bulawayo24's community. The views of users published on Bulawayo24 are therefore their own and do not necessarily represent the views of Bulawayo24. Bulawayo24 editors also reserve the right to edit or delete any and all comments received.