Opinion / Columnist
Axis of tribalism and African nationalism in conflict
14 Jun 2020 at 10:11hrs |
Views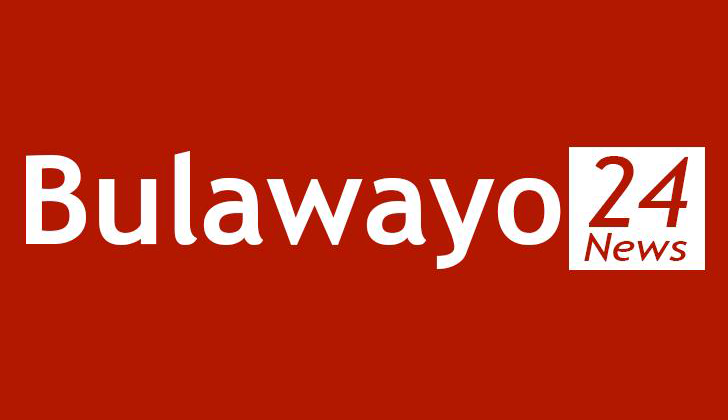 IN the days when I was young and my political philosophy had reached its formation stage, my hero was Mhunhuwepasi Mangwende. His name has an agreeable affinity for unhu/ubuntu and its rhyme is just perfect. To me, Chief Mangwende represented the epitome of African nationalism in its most powerful and undying spirit. After he died, it became my desire to visit his grave with a bouquet of flowers to pay my respects to that great man.
I have relatives in high places in Murewa and I was going to ask them to arrange it all. When Robert Mugabe's government came up with an idea to build a dam at Kunzvi, I had hoped to use my employers' time to also visit his grave. I still hope to persuade my relatives to arrange a visit to the grave because Chief Mangwende was my inspiration.
Something tragic happened in 1963 when African nationalism was sacrificed for rabid tribalism and the national slogan of mwana wevhu/mtanenhlabati (son of the soil) became mudzviti/mswina, both of which nouns have uncomplimentary connotation.
This new political focus adopted a policy of exclusion which in due course led to genocide.
Many readers may wonder why I was interested in the proposed Kunzvi dam project. Well, it is because I am a water fanatic. In the industry in which I was employed water development was an important national assignment. It was, therefore, natural for me to keep my ears on the ground to know where a new dam was being planned.
Because of this disposition, I have in my time been to Osborne Dam on Odzi River, have traced the 58km pipeline from Pungwe Elbow to Christmas Pass in Mutare.
When many years ago Italian engineers first started investigating the bedrock for the Tugwi Mukosi Dam project, I visited the site several times. I have since, however, lost the privilege using my employer's time to visit the completed dam whose wall was curtailed to avoid submerging Tugwi Bridge upstream and villages around Jaka and Sese, to mention but a few villages in the Tugwi Valley.
Once many years ago I sat on the banks of the Congo River in Brazzaville and watched the river's incredible water body flowing to the unknown sea. I know I have said this before. Let me say it again. I remember thinking: "What could Zimbabwe do with all this water?" For a fleeting moment, I had forgotten we have Zambezi River.
It was a wild flight of fancy (far removed from any prospect of being realised) in which I imagined a pipeline from the river to Kunzvi and then on to Ruwa.
Harare (like many other centres like Marondera and Mutare) was then in the grip of those never-ending water crises. But, while the thought satisfied my fanaticism about water, it was a flight of fancy far removed from being reality.
Vice-President Constantino Chiwenga in recent times has been talking irrigation to villagers in the Zambezi Valley in Hurungwe district somewhere and the Mzingwane Valley in the Beitbridge district. So, nationally we are on the same plane where the need to develop irrigation is concerned.
I believe that this must be a partnership between the ruled and the ruler.
But while visiting Zhove Dam in Beitbridge district recently, he forgot to mention that there are a number of irrigation schemes that were left by colonial authorities, but have not been functional for the better of independence. Was Chiwenga's omission to mention the fate of these irrigation schemes a lapse in his information while focusing on the potential of Zhove Dam in the same area or a deliberate strategy to "forget" the older irrigation schemes in the Shashi-Limpopo Valley because their neglected state of affairs must be an embarrassment to the government?
Vice-President Kembo Mohadi is a native of Beitbridge and knows all about the forgotten irrigation schemes. Why is it that politicians in regions like Matabeleland suffer from inexplicable inertia or impotence when it comes to the need for them to speak for the people?
While at Zhove Dam (whose feasibility study was financed by local farmers), Chiwenga made a point of referring to the long-delayed Gwayi-Shangani dam project, saying it would be "completed as scheduled", but was careful to stop short of disclosing completion schedule of the dam. The people of Matabeleland have been eagerly waiting for it for 20 years now and yet it appears its completion is still a long time away.
Politicians have an excellent record of creating and keeping State secrets close to their chests, even those that affect the people's wellbeing. But why should the Gwayi-Shangani dam project be treated as a State secret when 20 years ago Joseph Msika said it would be completed ahead of Tugwi Mukosi? Is it because government has no intention to complete that important project any time soon?
Recently I accosted Zanu-PF secretary for administration Obert Mpofu and asked him when that dam would be completed. Here is a man who carries a disarming smile. He did not lose time to apply the charm. I was in a hurry to catch a nearby bank before it closed for the day. But I had time to ask him when the dam project would be completed.
"I have spoken to Mthuli Ncube to release money for the dam," he said. When I persisted and asked him to tell when the dam would be completed, I got an interesting an answer.
"Well, that will take a long time," he said. That was a fair answer. It did not fob me off with a State secret or mystery for an answer. But it left me wondering whether a powerful administrator can walk up to the Finance minister and ask him to release money for the project. Mpofu is no longer MP for Nyamandlovu and, therefore, technically speaking, he no longer represents the people of the constituency through which the pipeline will pass from the dam to Bulawayo. He now sits on a pedestal where he represents the party and government. He no longer represents a constituency. If government has not made up its mind to complete the dam project, it will remain uncompleted.
In any case, Mpofu has waited for 20 years before plucking up the courage to raise an issue with the current Finance minister.
A recent unsourced report said the work at the dam had been scuttled by the outbreak of corona virus. The reader can take this twist in the saga of the dam with a pinch of salt. Another newspaper report published last February puts the completion date as 2021. But this is doubtful. It does not shed light on what Chiwenga said, which has deepened the mystery of that dam which in the past has been called a pipe dream.
I do not represent anyone in the country and therefore I have no right to question the obvious inertia regarding this project.
When George Orwell created his world-famous book The Big Brother Is Watching You he knew what he was talking about. It was not a fairy tale. When last March I wrote an article about how people were still struggling to get cards to enable them to receive their social security money, I did not know someone was watching me and my neighbour. Few days after that article appeared in a newspaper, my neighbour and I were pleasantly surprised when the money was deposited into our mobile phones. Since then, however, we have been checking our balances to see if money had come in, to no avail. We are not the only ones who are still waiting.
Why my neighbour and I? Well, the office must have taken a quick look at my address and my neighbour's and decided to use us to spread the good word to everyone that money was being disbursed. But no money is being disbursed and beneficiaries are still queuing outside NetOne offices for cards and to register their free mobile phone lines which they got when they registered for the money last February.
Last week the delay to disburse the benefits moved one State media reporter to ask the minister responsible for social security to explain. The money, the reporter was told, is being disbursed and that those who have not received it should go to the Department of Social Welfare and find out.
Zimbabwe's leading mobile phone service provider, Econet now faces stiff competition from NetOne. What with all those "free" mobile phone lines that Senior Citizens got from the parastatal to facilitate receipt of their benefits. They are registering the new lines by their tens of thousands. That must be a source of worry for Econet. Perhaps this service provider will consider reducing their tariffs which make Zimbabwe the most expensive mobile phone service provider in Africa.
When the DTZ was founded, Nkomo took its Charter to President Robert Mugabe for approval. "Mugabe approved the Charter without amendment" Nkomo told me. It was not Nkomo's private trust. And yet it was Nkomo's development trust for the benefit of all Zimbabweans. In this respect Nkomo has not been emulated.
The funds of the Trust were to be used to train or educate Zimbabweans in all fields of human activity. It had a board of Management over which Nkomo presided.
It was the nearest thing to a family trust. The Charter, drawn by a Harare legal firm, was a legal masterpiece.
After his death the Board dissipated and some members were removed. The first to be removed was Dumiso Dabengwa who was replaced by Thandi Nkomo under John Nkomo's chairmanship. He had become de facto chairman without the necessary appointment by the Board.
The DTZ was a partner in a diamond mine in Chimanimani. Dabengwa was responsible for bringing Russians into the country to develop the mine and form a partnership with the DTZ. He was a member of the mine's Board of Directors.
But was unlawfully removed by self-appointed executives. Did you know that the DTZ is a shareholder in the new toll bridge in Beitbridge and should in fact be named after Nkomo and not Alfred Beit because Cecil John Rhodes' partner did not invest any money in the new toll bridge? Ask Simon Khaya Moyo. If Nkomo was still alive a percentage of the toll gate revenue would be going to the account of the DTZ. Only incapacity due to ill health or age would have removed Nkomo from the presidency of the Trust's Board of Directors. For the bridge the new to bear Alfred Beit's name is a national scandal. How about joining in the swan song "Nkomo mudara wedu" about the bridge?
l Jonathan Maphenduka contact 263 772 332 404
Source - The Standard
All articles and letters published on Bulawayo24 have been independently written by members of Bulawayo24's community. The views of users published on Bulawayo24 are therefore their own and do not necessarily represent the views of Bulawayo24. Bulawayo24 editors also reserve the right to edit or delete any and all comments received.