Opinion / Columnist
Coup talk mirrors a crisis
14 Jun 2020 at 10:11hrs |
Views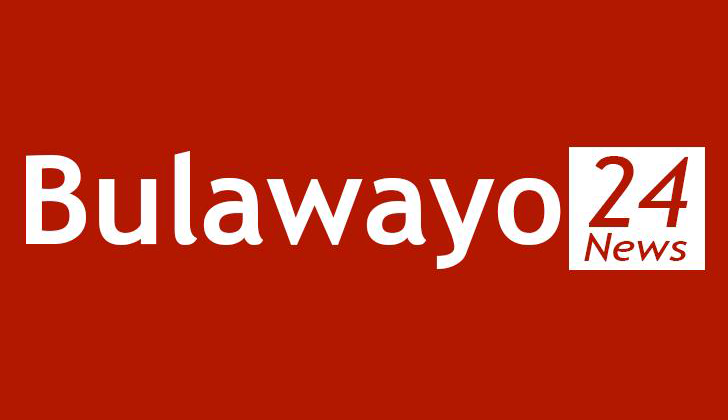 It seems that, in Zimbabwe, coup talk is one thing that won't go away. And there is always a story behind the buzz.
Come to think about it. Even during Ian Smith's Rhodesia, there was such a buzz about the nationalist movements plotting coups. That was used to justify a brutal clampdown on liberation fighters and the natives. Nationalists were peddled as terrorist warmongers pushing to overthrow the Unilateral Declaration of Independence (UDI) government. It wasn't going to matter, anyway, because that apartheid regime was not only cruel, but illegal too.
At independence, the narrative persisted. Just that, this time around, it wasn't coming from the white racists, but the new black rulers. Post war, the large-scale unrests in mainly southern Zimbabwe - Gukurahundi - were premised on talk of an imminent coup by dissidents linked to-PF-Zapu, which had led a parallel guerilla onslaught on the Smith regime through its military wing, Zipra, alongside Zanu's Zanla.
Thousands of people died from the early stages of independence in 1980 to 1987 when a unity government bringing together Zanu-PF and-PF Zapu as the inferior partner was announced. Gukurahundi followed accusations by the government of the late Robert Mugabe, then prime minister, that-PF-Zapu was caching arms ahead of an uprising against the Zanu-PF government. In other words, Mugabe's administration was saying Joshua Nkomo and his-PF-Zapu were plotting a coup.
Prior to independence and during the ceasefire that came after the Lancaster House Agreement of December 1979, there were, in fact, assassination attempts on Mugabe. These attempts seem to have persisted even when Zanu-PF won power with 57 seats. It would then seem like the assassination attempts were meant to deliver a strategic coup against black rule.
There was bits of quiet after the 1987 merger of Zanu-PF and-PF-Zapu. For a few years, things were relatively stable, politically and economically. But then, in 1997, Ndabaningi Sithole, the man Mugabe replaced as Zanu leader through a boardroom coup in the late seventies, was charged with treason for "trying to assassinate" Mugabe. Sithole had gone into exile-first in the UK, then the USA-from the early 1980s to 1992. In 1995, he won a seat to represent Zanu Ndonga in parliament. They said he was using a shady military outfit called Chimwenje to try and take over power violently.
In June 1979, Sithole had faced similar charges from his black rival, Abel Muzorewa, who Smith had just made a stooge prime minister. Muzorewa was too aware of his political frailty, for being used by Smith to derail the fight against apartheid. Nine of Sithole's close associates were arrested and detained by Muzorewa's sham Law and Order police tool. Well, the charges against Sithole didn't stick, just as they have hardly stuck anywhere else.
As we rattled towards the new millennium, coup talk got ugly once again. In January 1999, two senior journalists with The Standard, Ray Choto and Mark Chavunduka, were arrested and severely tortured following the publication of a story that said 23 soldiers were being detained for trying their hand at a coup against Mugabe.
Then, some four years later, there were murmurings that the then commander of the Defence Forces, Vitalis Zvinavashe, was part of a team that was plotting a coup against Mugabe. That buzz coincided with his resignation. Constantine Chiwenga, now VP after the November 2017 takeover of power from Mugabe, replaced him.
Earlier in February 2002, Morgan Tsvangirai, the MDC leader competing against Mugabe, was accused of treason. They said the late Tsvangirai had indicated his intention to violently snuff Mugabe out during some taped talk with a dodgy Israeli national called Ari Ben Menashe. That was just before that year's watershed presidential election. Tsvangirai was blowing like a typhoon after the formation of the MDC in late 1999.
There are several other cases of coup talk, both minor and huge, in subsequent years. For instance, in 2007, months before the painful 2008 elections, government said it had foiled another coup attempt involving at least 400 soldiers. This was an interesting case indeed. Government said the putsch would be led by an army captain, Albert Matapo, Colonel Ben Ncube, Major General Engelbert Rugeje and Air Vice Marshal Elson Moyo. Mugabe, again, was said to be the target. They were all accused of hanging out their necks for the current president, Emmerson Mnangagwa, who later took over from Mugabe in 2017.
Elson Moyo is now in charge of the Airforce of Zimbabwe. Rugeje was made the Zanu-PF national commissar after November 2017 but subsequently removed to pave way for the current holder of the post, Victor Matemadanda. And Ben Ncube is still serving with the army. It's not clear where Matapo is now, but he spent some seven years behind bars. In fact, Matapo insisted that they were not planning a coup, but a breakaway political party.
Then comes the November 2017 issue. Some have called it a coup, others still insist it wasn't. So let's call it a half-coup for purposes of constructive compromise. This one wasn't coup talk, but real action, even though the likes of Jonathan Moyo and Grace Mugabe had hinted at a coming coup prior to that.
Cynics call it a coup because the army besieged state television, rolled out the military tanks and advised the late Mugabe to stay indoors even though he might have loved being outside making lots of noise with his motorcade. Those that don't see a coup in that argue that Mugabe resigned as he was being impeached and even conducted government business during the period in question. They also say he was replaced constitutionally.
But then, what's with this long list of coup talk and a half-coup? You see, whenever you hear them talk about a coup, just know that something is wrong. Put it differently, coup talk mirrors very acute problems that the sitting establishment is facing. It shows that there is a crisis.
Last Wednesday, the National Security Council called a press conference. Fronted by the Home Affairs minister Kazembe Kazembe - probably just so that there was a civilian face albeit with a military mouth-the council expressed deep dismay at rumours of an imminent coup. That was interesting to hear, if puzzling too. Because it didn't seem like people were talking about a military coup before the press conference.
Armchair critics got busy. Some said it was possible that a coup was coming, so there was need to preempt it with a press conference. Some said, no, this is a heap of goo; there is no coup coming and these guys are just looking for an excuse to clamp down on the opposition and innocent people while looking for sympathy. The jury is still searching, but what it will tell us sooner or later, without doubt, is that when you hear them talk coups, it's because there are big problems happening.
It doesn't matter whether the said coup talk is real or not, or a coup is imminent or just some tall tale. The post-Mugabe dispensation is facing a vicious matrix of economic, social and political problems, some of them too tempting for coupsters. This is pretty the case with all the instances whenever there was coup talk, from Rhodesia to young Zimbabwe to the current Zimbabwe. There is no fuel. Prices are tossing like a hurricane. There is no money to fund the anti-Covid-19 campaign. There is talk of top-level corruption. Civil servants are getting peanuts, like that soldier whose payslip was leaked into the social media last week.
l Tawanda Majoni is the Information for Development Trust national coordinator and can be contacted on tmajoni@idt.org.zw
Source - The Standard
All articles and letters published on Bulawayo24 have been independently written by members of Bulawayo24's community. The views of users published on Bulawayo24 are therefore their own and do not necessarily represent the views of Bulawayo24. Bulawayo24 editors also reserve the right to edit or delete any and all comments received.