Opinion / Columnist
Managing English Language Examinations
14 Jun 2020 at 19:25hrs |
Views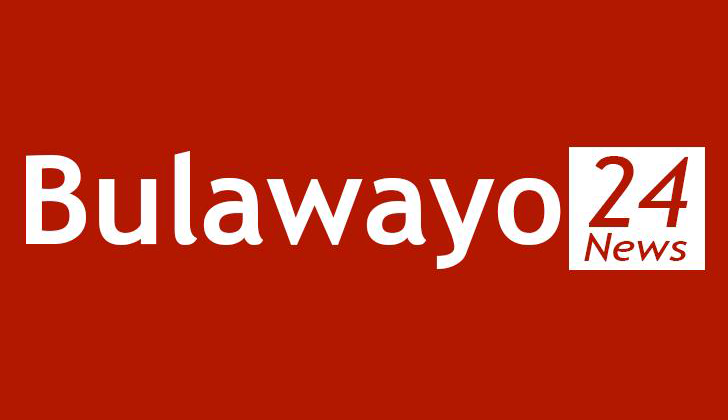 During this time when many students are marooned at home due to covid-19 restrictive measures, it behoves on us who can help our children to progress with their education until the new normal is clearly defined. I have therefore decided to dedicate some of my time in explaining some skills that may help students navigate successfully through their examinations in English, especially those taking IGCSE ESL (510 and 511) and Zimsec examinations. My first instalment is summary writing.
1.0 Introduction
In simple language, this lesson will take you through important steps in summary writing which is an important skill in the humanities.
2.0 What is a summary?
A summary is a record in a reader's own words that gives the main points of a piece of writing such as a newspaper article, the chapter of a book, or even a whole book, or in a timed exam an extract. A summary omits details and does not include the reader's interpretation of the original.
2.1 In brief
Summary writing objectives are divided into two, Reading and Writing as follows
Reading
• In reading, students are expected to be able to
• Identify and select relevant information
• Understand ideas, opinions and attitudes
• Show understanding of the connections between ideas, opinions and attitudes
Writing
• In writing, students are expected to be able to
• Communicate information/ideas/opinions clearly and effectively
• Organise ideas into coherent paragraphs using a range of appropriate linking devices
• Use a range of grammatical structure and vocabulary accurately and effectively
• Show control of punctuation and spelling
Note
All summary questions focus on certain aspects/theme of the text.
For example, you may be asked to focus on:
• The advantages of something , the disadvantages, or both.
• Reasons why something happened/is loved/ is popular etc
• Feelings
• Thoughts
• Actions (maybe and why)
• What they saw
There are many more ways a summary can be asked, but the prompt will tell you exactly what you have to look for.
2.1.1 Example
If you read a text and are asked to summarise the advantages, say, of eating out, your focus will be ONLY on advantages. You will have to read and list the advantages in your own words as much as possible although there are some key words/phrases that you need to keep in their original form.
3.0 After listing the points
After listing the points (in this case advantages), you then decide how you will start your summary in a short main idea sentence that tells the reader what you are summarising.
3.0.1 Example
There are many advantages in eating out...
Eating out has many advantages as this summary will show...
According to the text, the first advantage of eating out is...
You can then string your main points into a cohesive and coherent paragraph.
3.0.1 Using connectives
As much as possible, use connectives to start your sentences/introduce your points. This helps your summary to be cohesive (read well as one text).
3.0.2 Example
• To begin with/Firstly (if your words are exceeding, use a shorter connective)
• Also
• Then
• Moreover
• In addition
• Of course
• Finally/To sum up/To conclude
3. 0.3 Two sided summary
If your summary wants both advantages and disadvantages for example, you will start with the advantages then use a connective to change to the disadvantages.
Example
• Introductory sentence
• To begin with....
• Also,...
• In addition...
• Moreover...
• However/ Although... (here you are changing sides to give your summary the required balance)
• FIRSTly,... (of the other side)
• Secondly,...
• Thirdly,....
• Finally,....
NB: You may have the same number of points for both sides OR the other side may have more than the other. That really does not matter.
3.1 Using own words
As intimated before, a summary must be written as much as possible in your own words. This of course does not imply that each and every word must be your own as there are key words/ phrases that when changed can potentially change meaning. As long as you envelope those words/phrases in your own words, that would suffice. The following are easy to follow ways of writing a summary in your own words:
How you can write in your own words Some examples
Using synonyms jungles will be extinct – forests will perish
Changing parts of speech Governments must enact laws – laws must be enacted by governments
Changing verbs to nouns or vice versa
Security must be provided – the provision of security
Change word order
There were lots of animals in the forest – In the forest there were lots of animals.
Change grammatical structure e.g. active to passive
Various steps have been taken... – The government has taken various steps...
Combining or separating sentences/ideas
Use connectives, commas, full stops
Using negative or opposite expressions
It is not a cheap process – The process is expensive
4.0 Number of Words
Summaries by nature are controlled. You always have a word limit. Before you use your points, count the number of words. This helps you to notice if you have more words than you will need.
4.0.1 Checking your words
A. If the number of words in your points are half the number required for your summary, then you are ok. You will need the space when you write full sentences in the actual summary.
B. If your number of words in the points are the same as the number of words that the summary must have,
• It means you may not have written the points briefly
• Or you have included lots more details than you actually need
• Or some of the information you think make up some points is not relevant
• Or you were copying and pasting instead of using own words
4.0.2 Remedy
So you have to rework on the points, first:
• By reading the summary question again
• Then reading the text
• Next, editing the points (getting rid of irrelevant information)
• Finally, count the words in the points again before doing the actual summary.
A summary is best written in one paragraph. Indicate the number of words at the end (Be truthful). If the words are more than required, revise the summary, remove unnecessary detail, examples, restructure sentences, but ensure that the final sentences are grammatically correct and do not change the meaning of the points.
5.0 First Person or Third Person?
Should your summary be in first person or third person? Well, most summaries (not all) are written in third person. If you are required to use the first person, the question will be unequivocally clear on that.
5.0.1 For example
Prompt 1st or 3rd Person?
Imagine you are Pretorius. Write a summary of what you did to convince... That means you have to write in 1st .
Write a summary of what Pretorius did to convince... That means you write in 3rd person.
5.1 Formal Language
A summary is written in formal language. As stated before, a student is not required to give his/her own opinion. The following points are important to note:
• Use reported speech if text is a letter or talk or written in the first person,
• Use reported speech if the text contains quotations.
6.0 Earning Marks
You will earn the bulk of the marks from the points you have raised. The remainder of the marks will be earned from your use of language as follows:
• Sentence structure/grammar
• Use of connectives
• Using own words as much as possible
• Accurate spelling
• Paragraph structure
• Punctuation
So as you are doing your summary task, do not overlook the above components.
7.0 Finally
To complete the summary, there are three more steps that you need to take: editing, proof reading and publishing
7.0.1 Editing
In editing, you double check your facts. That means removing, replacing unnecessary and non factual details as well as adding more relevant facts/ details. This also includes eliminating repeated and redundant details. All this is done in the first draft of the summary.
7.0.2 Proofreading
In proofreading you attend to the grammar, punctuation, spelling, sentence structure aspect of your summary.
7.0.3 Publishing
Publishing means you are happy with your summary and you are ready to submit it for evaluation/marking/checking.
8.0 Conclusion
So as you are preparing for exams, ask yourself the following questions
A. Are you able to plan and draft writing and judge how much detail to include?
B. Are you able to identify suitable links and connectors to make a summary paragraph flow smoothly?
C. Are you able to use paraphrasing or words of similar meaning rather than copying from the text?
D. Are you able to correct spelling errors?
E. Following these steps will help you write an excellent summary and earn marks. It will help you too, to be economic with words in real life situations.
About the writer
Mr B. Mthombeni is a teacher of English Language (ESL), former teacher trainer (Joshua Mqabuko Nkomo Poly and UCE), former Lupane State University, former Subject Manager (English and Ndebele) at ZIMSEC, trained examiner and item writer, and currently an IGSCE ESL teacher and examiner for the ESL speaking component and School Academic Manager in Khartoum.
Source - Mr Bigboy Mthombeni (MA)
All articles and letters published on Bulawayo24 have been independently written by members of Bulawayo24's community. The views of users published on Bulawayo24 are therefore their own and do not necessarily represent the views of Bulawayo24. Bulawayo24 editors also reserve the right to edit or delete any and all comments received.