Opinion / Columnist
I'm scarred, but not scared, says Artuz leader
15 Jun 2020 at 07:49hrs |
Views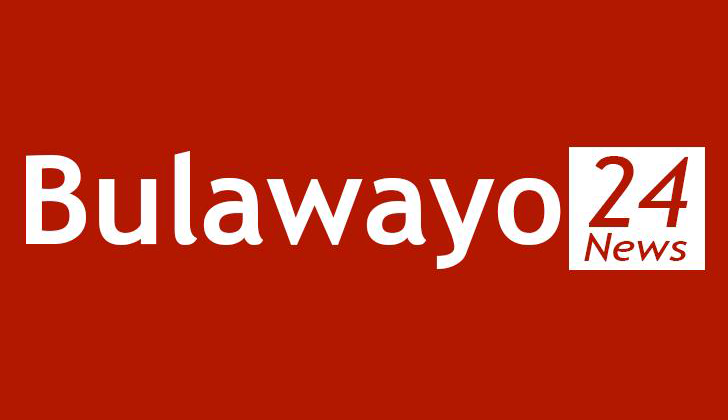 OUTSPOKEN Amalgamated Rural Teachers Union of Zimbabwe (Artuz) president Obert Masaraure believes President Emmerson Mnangagwa has failed to bring socio-economic and political stability to the nation to an extent where the late former President Robert Mugabe who was despised for his ruinous 37 years in power now appears to be a better devil.
Speaking with NewsDay (ND) Midlands reporter Brenna Matendere Masaraure (OM) also pointed out that recent abductions of opposition party leaders and other activists which government described as fake are in fact genuine based on his personal ordeal.
Below are excerpts.
ND: Who is Obert Masaraure? OM: I am an activist for labour justice and inclusive access to education. Currently, I serve as the national president of Amalgamated Rural Teachers' Union of Zimbabwe (Artuz). Between 2010 and 2011, I served as national president of Zimbabwe National Students Union. I was nominated to chair a recently formed platform to fight against poverty, Poverty Liberation Movement.
ND: Last year you were a victim of abduction and torture. What exactly happened and how serious were your injuries?
OM: The abductions and torture were designed to break me. They were systematically designed to instil fear and deter other citizens from demanding their basic rights. I have both physical scars and emotional scars sustained from those two traumatic experiences. I was inhumanly treated and degraded in front of my own family. All that is behind me but my family is still to recover from the trauma.
ND: To date have there been arrests of perpetrators and have you identified them?
OM: No arrests were made because the State itself was involved in the abduction and torture. I can testify with authority because after being abducted and tortured during the night of January 18, 2019, I was later dumped at Harare Central Police station. The abductors were known to the female police officer who received me. They joked and laughed in my presence. On the second occasion, I recognised some of the abductors from the first episode. The police officers could simply have arrested these people, but I was informed that it was a special team assembled for such operations.
ND: But the government says the abductions are stage-managed.
OM: Government has adopted a sickening attitude of lying and denying anything and everything. All they deny always turns out to be true. I wouldn't rely on their narrative since I am privy to firsthand information having gone through the experience.
ND: How are the conditions of teachers in rural areas?
OM: Schools in Matabeleland North are the most neglected, people walk for up to 20km to get transport. Teachers drink water from rivers. In other Mashonaland districts, teachers sleep in disused tobacco barns and regard them as sanctuary. Lessons are conducted under trees, educating hungry and malnourished learners. Majority of our rural schools are socially isolated, they are completely cut off from the world, no internet connectivity, no electricity. Rural teachers cannot even develop themselves, they do not have access to continuous learning. As if this is not enough, rural teachers also endure political violence mainly from the ruling party and also have to deal with lifethreatening wildlife conflicts.
ND: As a union, what are you doing to help these teachers?
OM: The union is uniting the teachers to speak out with one voice demanding better working conditions from the government which is also the employer. We have tabled a recommendation for an education equalisation fund which if adopted can bridge the gap between urban and rural schools. We also launched a safe schools campaign to protect the lives of teachers and learners. Our strategy is premised on recruitment, training, advocacy, research and litigation.
ND: Your union insists schools must not be opened on dates announced by government, won't that affect learners who have been out of
school since March? OM: We are confronted by a lifethreatening COVID-19 pandemic, we never institutionalised remote learning before the global crisis. Physical learning will only be possible when safety measures have been instituted. Teachers salaries should also be reviewed before entertaining the discussion on opening schools. We can't risk the lives of our people in the name of examinations.
ND: Your union last year petitioned Mnangagwa asking him to fire Finance minister Mthuli Ncube, are you still pursuing that?
OM: The incompetence and insincerity of Mthuli Ncube is now well known by all citizens. The civil service is collapsing under his watch, the economy has collapsed and citizens are living in abject poverty. Mthuli's transitional stabilisation programme is a monumental disaster. If Mnangagwa wants to save the civil service and the brand of his own political party, he has to fire Mthuli Ncube. As a union we will remain on the right side of history agitating for the firing of the hangman of the workers.
ND: The late former President Mugabe once said teachers are crybabies. What's your take on that?
OM: Mugabe said a lot of stupid things in a good English accent.
ND: In that case what's your assessment of the Mugabe era compared
to the new dispensation of Mnangagwa?
OM: Both of them are terribly bad, Mugabe will fare better than Mnangagwa on oratory skills and managing to hide the evil that was in his cockpit. Mnangagwa's transgressions are always in the public domain. Boldly speaking for black empowerment was Mugabe's strength, it is, however, common knowledge that he never genuinely believed in black empowerment. Mnangagwa unashamedly bootlicks imperialists and big capital, he has no shame declaring that Zimbabwe is open for business and presiding over the reversal of the land reform.
ND: After the lockdown, what actions do you plan to roll out as a union?
OM: We will continue with the work we are doing, implementing our fiveyear strategic plan which is informed by resolutions from our national congress: Uniting the working class to demand better working and living conditions; Pushing for inclusive access to quality education; Partnering with other citizens to demand a just, free and equal Zimbabwe.
ND: How far are you in implementing the resolutions?
OM: We have distilled our resolutions into a five-year strategic plan. We are religiously pursuing it, results from our first quarter evaluation were impressive. Second quarter might be derailed by the COVID-19 crisis, but we will be able to cover for lost time.
ND: You recently launched a movement you say is for poor people. What is it about and will it not disturb your resolve as Artuz leader?
OM: The platform is not an organisation, it is a fighting platform where the poor converge to fight against poverty. Teachers are living in poverty, our presence on the platform is critical for building synergies and opening avenues for solidarity. My resolve won't be diluted because I will be pursuing the same cause of fighting for the liberation of the working class.
ND: Post lockdown, what do you plan to do on that platform then?
OM: Get back to work and vigorously pursue our five-year strategic plan.
Source - newsday
All articles and letters published on Bulawayo24 have been independently written by members of Bulawayo24's community. The views of users published on Bulawayo24 are therefore their own and do not necessarily represent the views of Bulawayo24. Bulawayo24 editors also reserve the right to edit or delete any and all comments received.