Opinion / Columnist
ED hold your peace! Day of prayer and fasting will not end covid-19. 'Go home and work like a man!'
15 Jun 2020 at 22:25hrs |
Views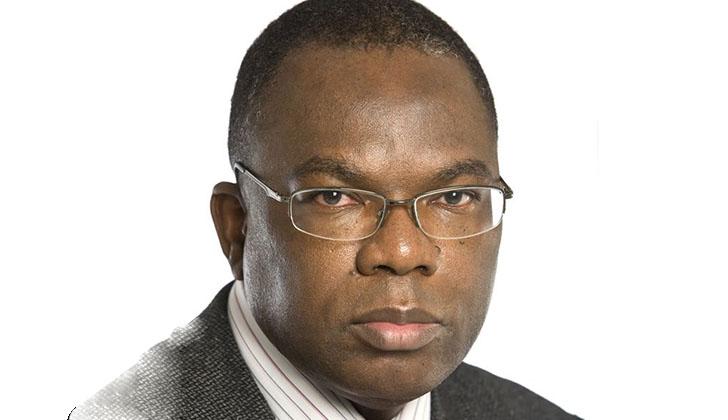 Today, 15th June 2020, is Zimbabwe's "Presidential Day of Prayer and Fasting!"
President Emmerson Mnangagwa, himself, at State House surrounded by a number of the nation's church leaders, led in the prayer and fasting. He prayed for God's forgiveness for all our sins and for Him to heal our land Zimbabwe of the corona virus.
"Forgive those who have worship idols and false gods! Forgive us for all our immorality and uncleanliness! Forgive us for every act of injustice and corruption that has made the poor to suffer and the innocent to die," beamed Mnangagwa's voice.
"Forgive us as individuals and as a nation even for the sins for which we may be unaware ….. You are a merciful god and we ask you to forgive our sins and heal our land, the land of Zimbabwe. Make this storm to cease …."
My mind was drifting; Mnangagwa's voice reminded me of Unoka in Chinua Achebe's book, Things Fall Apart.
"Many years ago when Okonkwo was still a boy his father Unoka, had gone tp consult Agbala. The priestess in those days was a woman called Chika. She was full of power of her go, and she was greatly feared. Unoka stood before her and began his story," wrote Achebe.
"'Every year,' he said sadly, 'before I put any crop in the earth, I sacrifice a cock to Ani, the owner of all land. It is the law of our fathers. I also kill a cock at the shrine of Ifejioku, the god of yams. I clear the bush and set fire to it when it is dry. I sow the yams when the first rains has fallen, and stake them when the young tendrils appear. I weed –'
'Hold your peace!' screamed the priestess, her voice terrible as it echoed through the dark void. 'You have offended neither the gods nor your fathers. And when a man is at peace with his gods and his ancestors, his harvest will be good or bad according to the strength of his arm. You Unoka, are known in all the clan for the weakness of your matchet and your hoe. When your neighbours go out with their axe to cut down virgin forests, you sow your yams on exhausted farms that take no labour to clear. They cross seven rivers to make their farms, you stay home and offer sacrifice to a reluctant soil.
'Go home and work like a man!'"
That is truly prophetic!
"Hold your peace!' the voice of the modern-day Chika would scream at Mnangagwa. "The people of Zimbabwe have offended neither the gods nor their fathers. And when a nation is at peace with its gods and ancestors, the nation's prosperity will be good or bad according to the country's system of governance.
"You Emmerson Dambudzo Mnangagwa and your fellow Zanu PF cronies, are known the world over for incompetence, corruption and vote rigging. When your neighbours pass laws to protect and uphold the freedoms and human rights of all their people, you have ridden roughshod over your people denying them their freedoms, rights and human dignity to gratify your insatiable greed for political power and wealth.
"40 years of gross mismanagement and rampant corruptions have left millions of Zimbabweans living in abject poverty and made Zimbabwe one of the poorest nations on earth. Instead, of owning up to your misrule and failures; you bury your head in the sand and blame the drought, sanctions, etc. for the country's misfortunes.
"Corona virus is a pandemic that has befallen all nations, hence the name, pandemic. Those nations like South Korea and New Zealand who have mobilised the human and material resources timeously have weathered the corona virus storm with very low economic loses and human suffering and deaths.
"Zimbabwe's economy was already in total meltdown and its heath care service all but collapsed and this Zanu PF's blundering incompetence in the handling of the corona virus has only made a bad situation even worse. It is already clear that corona virus will be dealing a terrible economic, social and humanitarian blow to Zimbabwe.
"After 40 years of bad governance and with the country's very existence on the line; the people of Zimbabwe must finally grasp the nettle implement the democratic reforms necessary to end the curse of bad governance. Like Unoka, we must finally work like a man!
"No god will ever do for us, what we can do for ourselves! A day of prayer and fasting is just another excuse for doing nothing to end bad governance in Zimbabwe!"
Source - zimbabwelight.blogspots.com
All articles and letters published on Bulawayo24 have been independently written by members of Bulawayo24's community. The views of users published on Bulawayo24 are therefore their own and do not necessarily represent the views of Bulawayo24. Bulawayo24 editors also reserve the right to edit or delete any and all comments received.