Opinion / Columnist
The Dalish Nguwaya saga, Justice or scape goat
16 Jun 2020 at 13:47hrs |
Views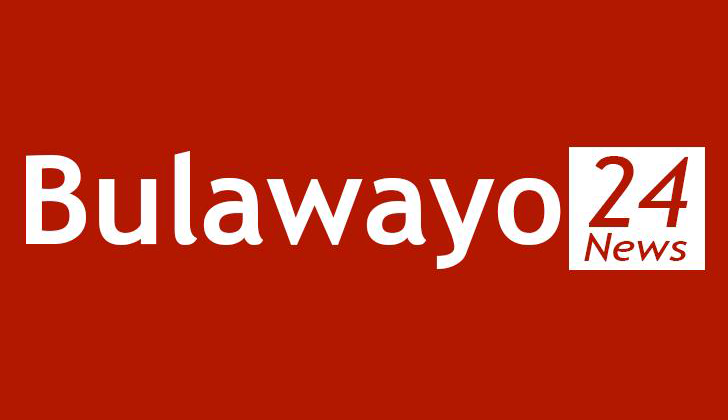 For the past few months Zimbabwe was gripped with news of corruption involving The first family in particular Collins Mnangagwa and his associate DALISH Nguwaya the local representative of a medical company called Drax. The news shook ZANU PF to an extent where the legal secretary for ZANU PF has to issue a statement distancing the first family from Drax and Nguwaya. The week ended with DALISH Nguwaya being arrested and dragged to court charged with fraud. With all the due respect the charge of fraud is laughable.
We need to understand who DALISH Nguwaya is and why is his name found in a sentence describing crime.
Dylish or DALISH Nguwaya is a Zimbabwe businessman who founded Drax International. Dylish Nguwaya is however best known as a business associate and friend of Collins Mnangagwa son to President Emmerson Mnangagwa. But their friendship is not in their Drax international which means DALISH and Collins have different platforms they meet.
His history is panctuated with controversy arrests plots and counter plots. DALISH is this dilemma not because there is a fight against corruption but because there is a fight between Businessman Frank Buyanga who is fighting for custody of his 4-year old son from ex-girlfriend Chantelle Muteswa. Buyanga believes that his ex girlfriend is now a girlfriend of Collins. Buyanga named the Dylish Nguwaya in his letter to Judicial Services Commission (JSC), the Zimbabwe Anti-Corruption Commission (ZACC) and the Zimbabwe Human Rights Commission as the individual who "has been communicating with Justice Manzunzu." Buyanga has complained that Manzunzu has been compromised by Collin Mnangagwa. The allegations from Buyanga is that Nguwaya is the go between and takes instructions from Collins to Justice Manzunzu. He strongly believes that Collin is abusing his fathers influence to obstruct the course of justice.
However Buyanga has no evidence that Collin is in love with his ex. Any judgement against him Buyanga challenges it accusing the president or the First Lady. So a love triangle has raised dust and the dust now blinds the law enforcement.
Buyanga then used his money to investigate Nguwaya and out Nguwaya and Collin in a bad light. His first call was when Dylish Nguwaya's Drax International donated a ventilator to government to be used in the fight against coronavirus. Buyanga then set to make this gesture by Nguwaya as a relationship of Nguwaya and Mnangagwa. Nguwaya was not donating to the president but to Zimbabwe. It was not a personal donation so Nguwaya was being a Zimbabwean.
In his anger and bitterness Sandton Business Tycoon Frank Buyanga reported President Emmerson Mnangagwa's son Collins Mnangagwa, Justice Manzunzu, and Dylish Nguwaya to Zimbabwe Anti Corruption and Human Rights Commissions over what he termed underhand dealings regarding his child custody case. Remember Buyanga had crossed paths with the First Lady and he is out to do anything to tarnish the Mnangagwa name.
Nguwaya became a victim and a scape goat. He is suffering for the paranoia enveloping Buyanga.
In a letter sent to ZACC Buyanga said, "As far as I know, Justice Manzunzu was compromised in handling the matter as he was influenced by external forces. I hereby make a formal request that your honorable office investigates any underhand dealings between Justice Manzunzu, Collins Mnangagwa and Dylish Nguwaya in regards to the handling of the above-referenced matter or any others as the judiciary should do their work without external influence."
Unfortunately Buyanga is a man who says if he cannot have her no one will so he is angry with Collin and anyone who is a source of Collin's power and influence. In this case Nguwaya is being punished for being presumed to be a friend of Collin Mnangagwa.
Now the scandal which is created from this love triangle is called Covid/DRAX
Zimbabweans are now blinded to the real reason of Nguwaya's arrest and are excited about creating a SCANDAL out Drax issue calling it
#CovidGate
.
Nguwaya was arrested and charged of fraud any thinking lawyer will be embarrassed to even talk about this case. The arrest could be a political correct one and not a legally correct.
Sadly, there is no criminal case in this targeted arrest and arraignment. Strictly speaking Nguwaya will never be convicted in any normal court.
After reading the police documents in the Nguwaya criminal investigation concerning Nguwaya the case is a loud sounding nothing. It is the thickest white smoke ever created in our justice system. Unfortunately our law experts in ZACC or in the prosecution have descended on the arena and got blinded by the dust created by the case which is not a case. The defence lawyers will need not to worry as our justice system can not be intimidated. This is not a political cover up but a face saver. The scandal is that they are presenting this facade as action and really persecuting Nguwaya to make Buyanga happy and to divert the attention from Collin. Even though Collin has not done anything wrong. His crime is that he is suspected by Buyanga of bedding the former girlfriend of Buyanga.
She is now an Ex and seriously nothing wrong for Collins to bed her if she is consenting they are both consenting adults. Buyanga is just a jealous rich man puting his money against ED and his family. Sadly the police were quick to act without thoroughly investigating. This is a love triangle.
Buyanga should not be allowed to fight this defenceless woman by vilifying the first family. Collin is a young man and he is allowed to ask out any girl of his choice.
Let's discard the trivialities and zero in your the issue. Delish seems to have pending cases before the courts as stated on the charge sheet. But having pending cases is not a crime and it is not a reason to arrest him.
DALISH Nguwaya was a CIO informer after being charged for extortion in a matter where ZRP officers clashed with Kizito Gweshe in 2017. When DALISH spilled the beans against the police he was arrested at court where he was a witness and dragged in handcuffs from court seventeen to ground floor with his head heating each step.
The prosecutors did not help him his lawyers could not help. The public protested but the police dragged him away in-order to conceal evidence or was it?
So this arrest the police have a score to settle ZACC wants to show their teeth the actual winner here is Buyanga. He will say one down three to go.
After Nguwaya Buyanga will gun for Collin Mnangagwa then First Lady and then the president. If people are not wise we can cheer up a mad man holding an axe.
In all senses DALISH has committed no crime and all lawyers would agree with me.
If anything, facts suggest that if sued by Drax, the government, through NatPharm, will be held liable for breach of contract. The government freely entered into 2 contracts with Drax. The real scandal is how and why Drax got the contracts if the government did due diligence. Again how did Buyanga get the information and paid journalists to scream the story around.
The most cruel thing is that while the journalists are aware that Nguwaya is innocent they are blinded by their hatred against the first family and are not worried who got injured.
On the other hand Buyanga knows that he is jealous that his ex girlfriend is potentially powerful and he can not stand that. He attacks the president and his wife.
Buyanga by attacking the president he is trying to turn a love triangle into politics. By attacking the president he automatically attack ZANU PF and that becomes a political fight.
We must all know that The Drax matter was first reported by Mdudusi Mathuthu in May, and picked up by Elias Mambo, their concern was to ha breaking news. Any thing with Mnangagwa's name is news worthy.
In their quest to break the news obviously with Buyanga's support the lifted the skirt and noise makers joined in and turning the whole saga into politics. Those who hated Minister Moyo started a Moyo must fall harsh tag. And all sort of speculative news was spread and the lies looked like the truth.
When we use a legal eye we ask what exactly is the crime? In all the noise and screams no one has an answer.
Some would want to blame the Minister of Health, and minister of finance as custodians of public funds. How did they allow US$60 million public contracts to be awarded to a company represented by a criminal? Unfortunately Nguwaya is not a criminal. He was never convicted of any crime. Zimbabwe believes in being innocent until proven guilty. Nguwaya therefore had not committed a crime by clinching the contracts.
This lives the charges spurious vague and embarrassing. In this case the facts do not disclose an offence the case is unbelievably weak and a proper case of victimisation. Nguwaya is actually a victim and people already blinded are baying for his innocent blood.
Nguwaya stands a chance of suing the state for breach of contract. "The state will be sued for breach of contract & it will probably lose. The chief targets of investigation & prosecution are the public officers and their political principals who allowed it." Commented another blogger in social media. I am afraid he is right.
It is not wrong to give a contract to a day old company. So the fact that the company was a year or so old does not disclose a crime. So many companies have been awarded contracts soon after formation.
The reality of the matter is that Buyanga is behind all this confusion and he has put the state where he wanted it to be. He did not hide his anger against the first family and the First Lady in particular.
This is quotation from his letter to ZACC and JSC.
"I have been furnished with evidence that one Collins Mnangagwa residing at Elshadai Road in Glen Lorne has been assisting Chantelle Muteswa in her shenanigans," Buyanga said in his letter to JSC and ZACC.
Buyanga goes on to play a wolf game by trying to patronise the president
"As he is the son of the President, I decided not to act against him as the President is an old friend of mine and would rather keep evidence of his abuse of office for a later stage." This shows Buyanga is creating a case against the president to avenge his loss.
He continued saying
"Over the past week, a close companion to the Mnangagwa Family, Dylish Nguwaya has been communicating with Justice Manzunzu, Mallan Zorodzi Chiswa who also has links to the Muteswa family has also been with Justice Manzunzu."
This was the beginning of the problems of Nguwaya. So it is clear Buyanga is calling the shorts here. He went further to say
"Whilst I have the greatest respect and trust in Justice Manzunzu, too many adverse inferences can be drawn which affect his neutrality over the issues. "His communication to members of the Mnangagwa family and others close to Chantelle Muteswa leaves a lot more questions than answers." Buyanga accuses the judge and Nguwaya even though he did not have evidence against Nguwaya. Or Collin.
The whole case is being manipulated by the rich. The less powerful are being trampled in the fight for a girl by the powerful.
Nguwaya's fate is now in the hands of a vindictive paranoia know all rich Buyanga. It is up to our justice system to serve undiluted justice.
There is much a do about nothing in this case against Nguwaya.
People must not fight their personal issues in the public domain. Yes we know when two elephants fight it is the grass which suffers.
Vazet2000@yahoo.co.uk
Source - Dr Masimba Mavaza
All articles and letters published on Bulawayo24 have been independently written by members of Bulawayo24's community. The views of users published on Bulawayo24 are therefore their own and do not necessarily represent the views of Bulawayo24. Bulawayo24 editors also reserve the right to edit or delete any and all comments received.