Opinion / Columnist
Guerilla training was no picnic
21 Jun 2020 at 11:08hrs |
Views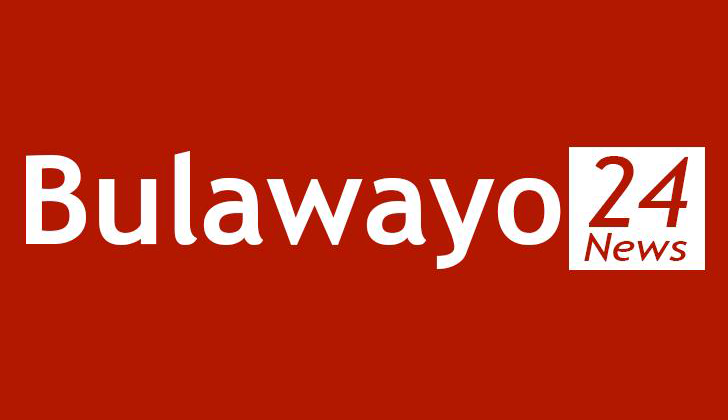 PRESIDENT Mnangagwa on Friday conferred the national status on former Zipra deputy chief of operations Stanley Nleya pseudonym Elish Gagisa who died in Bulawayo last Tuesday.
During the armed struggle Nleya distinguished himself as an accomplished military instructor and later on the battle field when he was promoted to the rank of deputy chief operations serving under another late national hero, Major-General Jevan Maseko (Enoch Tshangane).
He regularly made forays into Mashonaland West from Zambia assessing operations as well as deploying troops. In tribute to Nleya we re-publish an interview he had with our Assistant Editor Mkhululi Sibanda (MS) and was carried under our Lest We Forget column on 20 March 2016. On that day he spoke about the Zipra training manual. Below are excerpts of the interview. Read on . . .
MS: Last week Nleya, I remember you were still talking about the group of 10 cadres who were part of the resumption of the Zipra training exercise as part of efforts to put back the wheels of the revolution on track. So take us through that process.
Nleya: After the resumption of the training exercise after that crisis in leadership, there was an extra-ordinary meeting that was called for by those who remained behind and if I remember well that was in 1971. From the political leadership there were people like Jason Ziyaphapha (JZ) Moyo, Tarcisius George (TG) Silundika, Jane Ngwenya and Edward Ndlovu. Out of this meeting the Special Affairs Department was transformed to Zipra. Also constituted was the Revolutionary Council chaired by JZ Moyo as the senior member of the national executive in exile.
MS: What about the military side of things?
Nleya: I was about to talk about that. On the military side Rogers Alfred Nikita Mangena was made chief of staff as the rank of commander was reserved for the party leader Dr Joshua Nkomo who was in prison at that time. Mangena only became commander when Dr Nkomo got the title of supreme commander. Then below Mangena as chief of staff was Lookout Masuku who was political commissar, Cephas Cele came in as chief of training, (former Vice-President) Report Mphoko (Phelekezela) became chief of logistics.
The chief of intelligence was Gordon Munyanyi (Tapson Sibanda), who was also responsible for communications and reconnaissance. The chief of operations was John Dube (JD) whose real name was Charles Ngwenya while Dumiso Dabengwa was the secretary of the Revolutionary Council. From that meeting there was also the drafting of the Proxy Document, which for the sake of this interview I will mention that it established the department of training and personnel, which I was under.
The department of training was given the following tasks; maintenance of personnel records and general administration of the Zipra HQ, maintenance of discipline in the force using the Disciplinary Code, drawing a training programme for Zipra according to the strategic plan and coordinate the recruitment of personnel. It also spelt out the maintenance of personnel records of our cadres and captured enemies, co-ordinate promotions, transfers , decorations, burials etc.
MS: So Nleya you were one of the comrades who initially were in charge of training. Can you please reveal to us how your training was, starting from the day a recruit was initiated into the force.
Nleya: The scope of our training was to prepare the recruits to achieve maximum ability within the shortest period and with very limited resources to score successes than defeats against a well organised and resourced Rhodesian army. The second thing was to enable the recruits to mobilise the masses to support the struggle so as to assist in accomplishing the objectives of our struggle. We also worked on making the forces to improve and manage without basic requirements because we were a guerilla army while the fourth was to develop in the recruits military and political skills and the right attitude to face up with determination the enemy and challenges that might be encountered. The motto was "a guerilla without support of the masses is like a fish out of water."
MS: How were the recruits introduced to military life? Take us through the process.
Nleya: The first stage of the training programme was general soldier behaviour, military gear and inspection. After going through that they embarked on stage two which was introduction to individual combat tactics and that covered things like ground and terrain usage, individual camouflage, target identification, distance estimation and individual stalking. Such an exercise was done during the day and night to give an appreciation of both situations.
Stage three was introduction to teamwork and we started at section level. In that stage the soldiers were taught combat orders and models, stalking, reconnaissance, section battle drills, raids and withdrawal as well as ambushes and withdrawal. The next stage was introduction to team work at platoon level where they were drilled in combat march, reconnaissance, combat orders, raids and withdrawals, ambushes and withdrawals as well as attacks and withdrawals. As for the regular tactics-company to brigade level they went through combat orders and map reading, attack, advance, defence and withdrawal drills.
MS: How was the physical training?
Nleya: It was not child's play. We took them through judo for self-defence and under that we emphasised on falls or landing, blockings, throws and kicks which we wanted to be vicious. There were also drills on close combat such as the bayonet charge, blockings, butting and use of jungle knives. As for obstacle crossing they were taken through jumping, crawling, negotiating, avoiding through obstacles, jungle lane and as for endurance they were to run with a 20kg kit on their backs. We also took them on topography where they had to master map reading, inland navigation (day and night), use of compass and sketching.
MS: That was the physical side of training which sounds very gruelling. What about the aspect of engineering?
Nleya: We dealt with the use of explosives, charges and accessories, demolition of buildings and infrastructure such as buildings and bridges, booby traps and bombs which included parcel and letter bombs. The engineers were also taught how to defuse bombs, how to make home explosives, mine warfare. We dealt as well with anti-tank and anti-personnel mines. The recruits were also drilled on river crossing, construction of obstacles and mine fields, sabotage techniques and construction of canoes. Our training took more than six months.
MS: That was part of training. What about training camps or centre, how many did you have?
Nleya: We have quite many and some of the training camps were opened even before some of us joined the armed struggle.
MS: Can you tell us some of the camps and their dates of opening if you still remember?
Nleya: The first cadres to be trained under Zapu received military training in Ghana in 1959 and they included people like the late National Hero, Sikhwili Khohli Moyo, then there was the Algeria group of 1964, the Egyptian group of 1964 and as for our training relations with Cuba and the Soviet Union they started in 1964 and that went on until 1979. Zapu also sent cadres to North Korea in 1965, Tanzania we started in 1967, Bulgaria 1970.
In Zambia we had a number of training centres and camps but the first training centre that became a conveyor belt for our troops most of whom were quickly deployed to the front was Mwembeshi where I later became chief of staff. Mwembeshi was opened in 1976. We also sent some of the cadres for attachment with Palestine Liberation Organisation (PLO) in Lebanon and I led that group. However, 1977 saw us sending recruits besides to the traditional allies such as Cuba and the Soviet Union to Angola where we had a permanent facility, Boma, Libya, Ethiopia and Romania. In 1978 we also started sending our troops to Yugolsvaia and I was about to forget Somalia as we had a group that trained there in 1974.
MS: After completing training what was the message to the recruits?
Nleya: There was a pass-out parade and then the taking of the oath of loyalty which at first was taken before the chairman of the Zimbabwe Revolutionary Council, JZ Moyo or his representative when the supreme commander, former Vice-President Dr Joshua Nkomo was still in jail in the then Rhodesia. The newly qualified soldiers were also made to recite something which read like this: "It was Zipra that forced the Rhodesians to desperately form several so-called anti-terrorist units, such as Selous Scouts, Police Anti-Terrorist Unit (Patu), Grey Scouts and others. Zipra forced the Rhodesians to fight at night something they were not comfortable with. They were used to fighting with air support." All this was meant to give confidence to our troops and inculcate in their minds that the war was winnable.
MS: You alluded to the fact that you were once deployed to Lebanon in 1974. What was the rationale of going to fight against the Israel army when we had our own war to contend with.
Nleya: Yes, I went to Lebanon in the company of four others. I was the commander of that group and our mission was to get first hand experience on how PLO was contending against Israel forces because we believed that the Rhodesians tactics were sort of similar to that of the Israel army and so we went for attachment and what an attachment it was. We also wanted to learn how PLO was going about its armed struggle.
MS: You said you were the leader of that group, who were the other four comrades?
Nleya: I took along the current commander of the army, Ananias Gwenzi (Lt-Gen Philip Valerio Sibanda), Assaf, what a brave soldier, he died in combat in 1978 a few days just before the death of Nikita Mangena, Elias Ndou and Joel Dambudzo (laughs). However, Dambudzo was disqualified by the PLO because of his heavy body as they felt he could not go through the commando training course which we had to take first before being deployed along our PLO comrades in the battle field. Joel had to do other tasks. We went through that training and after that we were thrown into the fray to face the Israel army and our first day was a baptism of fire as we were bombarded with mortar bombs. We fought fierce battles there and fortunately enough we all returned to Zambia unscathed. I resumed my duties at Mwembeshi where I was chief of staff.
Source - sundaynews
All articles and letters published on Bulawayo24 have been independently written by members of Bulawayo24's community. The views of users published on Bulawayo24 are therefore their own and do not necessarily represent the views of Bulawayo24. Bulawayo24 editors also reserve the right to edit or delete any and all comments received.