Opinion / Columnist
Ex-Bosso junior speaks on his military training
21 Jun 2020 at 11:08hrs |
Views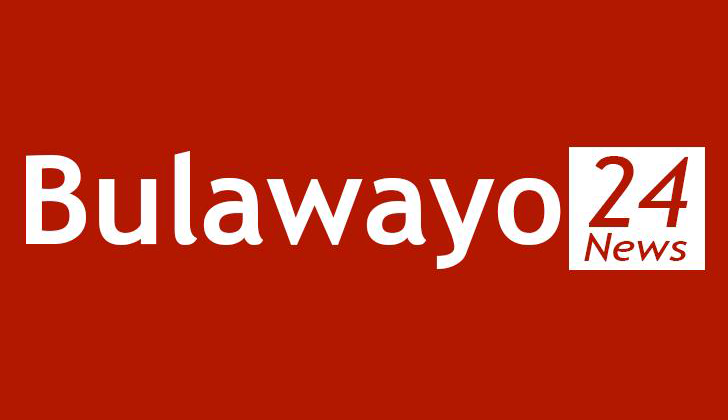 WE continue our interview with Clarence Tshuma aka Shungu Moyo, one of the several Highlanders junior players who left the country in 1976 to join the armed struggle in Zambia.
Today, Tshuma continues the interview with our Assistant Editor Mkhululi Sibanda (MS) and narrates his arrival at Nampundwe Transit Camp in Zambia and eventually his military training under Soviet and Cuban instructors at Boma in Angola.
MS: Tell us about your arrival at Nampundwe.
Tshuma: We arrived at Nampundwe in the evening after being picked up at Lusaka International Airport by Zapu trucks. That is where we found oJabulani Mbambo, George Nkomo, George Moyo and the other guys who were part of the Highlanders 1976 U-16 squad. However, on that evening we did not see them. I was shocked when I came across them, you know everyone at Nampundwe looked the same. You could not recognise even your brother there, people looked like ghosts, what with mud on their faces after being ordered to roll on wet surfaces. I asked myself ukuthi kanti lapha abantu banje (people are like this here).
As for us the new arrivals we were woken up at around 4am the following day and led to somewhere where we were introduced to the rigorous military exercises. We were made to roll, do exercises such as number nine (frog jump) and six (press-ups). It was tough, I remember on that first day when we were marching in the bush, we were ordered to stop where there was a pool of water and the instructors ordered us to plunge into the pool and roll.
There was an injiva dressed in a suit. At first the injiva wanted to remove his jacket but an instructor, I think it could have been the notorious Teddy armed with an AK-47 rifle, bellowed at him to do as ordered without wasting time. The man nevertheless plunged into the shallow water and started rolling like others. He left his jacket there and the instructors might have picked it. That was the life at Nampundwe.
MS: I am told Teddy was a "notorious instructor", a very firm man who bullied new recruits, who were some of his colleagues there at Nampundwe?
Tshuma: The camp commander when we arrived there was Killion, the chief of staff was Chips, then there was Teddy himself, Cowboy, Finish and Thodlana. So rough was Teddy that he mocked the new recruits that they should forget about sex as now we were in a war situation and if the recruits wanted to see anything close to a woman's body they should go and have a look at the female pigs zikaMbayimbayi, a civilian who kept pigs and lived not far from Nampundwe Camp. That was Teddy for you, a Kalanga speaking man from Plumtree. Teddy and Finish were the most feared among the instructors and trained personnel at Nampundwe.
MS: Then looking at your ages, I mean you coming from the Highlanders juniors, aged between 15 and 16, were you not deemed too young?
Tshuma: There was debate among the Nampundwe command element whether we should proceed to training or be sent elsewhere. However, as people who had been playing football we were fit and things like running and some exercises, although tough, were not a new thing to us. We did not struggle like some of the recruits, some even far much older than us. So, at the end of the day it was decided that we go for military training. We stayed there and became very fit. During those days food was not a problem — there were good supplies of beans and matemba. At times beef was also available. I also remember that Tuesdays were days for physical exercises while Wednesdays were for combat tactics. We were also given logs which were called our guns, losing that log was a serious offence, we carried those logs around. We were being initiated into handling weapons.
MS: When you left Nampundwe where were you taken to?
Tshuma: I was part of the first group of cadres who were trained in Angola. When the selection for those to go to Angola was made there was the issue of taking those who understood English as it was realised that there would be a need for translation as the instructors would be mainly Cuban and Russians.
So, from Nampundwe we were taken to the Freedom Camp, it was a group of more than 2 000. I think we stayed at Freedom Camp for between four or five days, being drilled in marching, I remember there was a day when we missed lunch as we were being taught how to march. From Freedom Camp we were driven in trucks to Kabwe, Chingola and crossed into Angola. Our camp in Angola was at Boma.
MS: Then tells us about the life in Angola and training.
Tshuma: We were divided into nine companies, with companies one to eight specialising in infantry while companies nine to 12 were to specialise in artillery and military communication. I was in company nine, so my area of specialisation was in military communication and artillery. I was a signals person. Besides the Cuban and Soviet instructors we had our own Zipra comrades.
MS: Give us the breakdown of the Zipra command element which was there at Boma.
Tshuma: The chief of training who also led the Zipra contingent at Boma was Ben Mathe, uDubhu, one of the first commanders to attain the rank of Brigadier soon after independence, his real name is Tjile Nleya, the commissar was Roland Shoko whom we called Bhotsheni. Shoko or Bhotsheni was very popular with us the recruits because of the way he pronounced some SiNdebele words, it made us laugh a lot as he spoke broken Ndebele.
Then the chief of staff was George Moyo, brother to Bitwell from the Maphenduka family of Kezi. In between training we had Wednesdays spared for sporting events and for me and others we enjoyed a game of football. One of the outstanding players was Milton Mandigora, the brother to Dynamos legend, David Mandigora. The training went on for six months and it was intense and our instructors who were Cubans and Russians were very good. At the end of the training former Vice-President, the late Dr Joshua Nkomo was the reviewing officer at the pass-out parade.
Dr Nkomo was accompanied by then Zipra commander, Alfred Nikita Mangena, now Retired Brigadier-General Abel Mazinyane who was a military intelligence officer, the late national hero, Elliot Masengo who was the chief of training and Assaf Ndinda who was the deputy chief of operations. After the pass-out parade we returned to Zambia in December 1977 and I was one of the troops who were immediately deployed to the front with my area of operation being in Mashonaland West. Others remained behind waiting for further training and deployment.
To be continued next week
Source - sundaynews
All articles and letters published on Bulawayo24 have been independently written by members of Bulawayo24's community. The views of users published on Bulawayo24 are therefore their own and do not necessarily represent the views of Bulawayo24. Bulawayo24 editors also reserve the right to edit or delete any and all comments received.