Opinion / Columnist
Zimbabwe: Your prayers are going nowhere!
21 Jun 2020 at 11:38hrs |
Views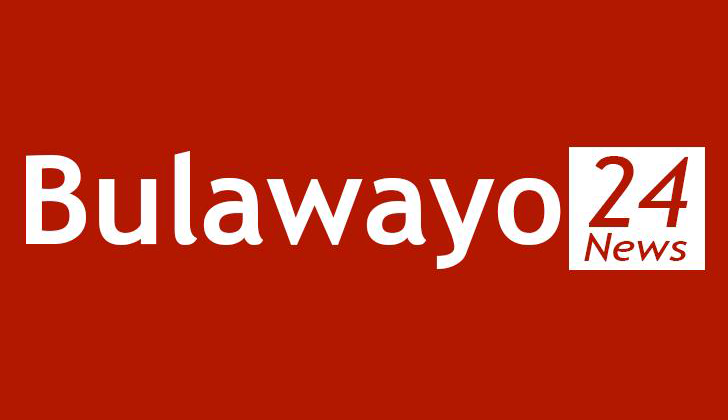 Under different circumstances, a call by the country's leadership for atonement, supplication and prayer brings about a sobering moment to the populace. It is my painful duty to inform you that the call by Zimbabwe's leadership for prayer misses the crucial element required, and therefore is worse than useless.
For simplicity's sake, the guidelines for such a call state very clearly that the call is for repentance (not for petitions). "If the people, who are called by my name, will humble themselves, and pray, and seek my face, and turn from their wicked ways, and then I will hear from heaven, and I will heal the land." (2 Chronicles 7:14).
The message is so clear I don't know what part of the sentence is beyond comprehension. Humility is the acceptance of responsibility and while one seeks God's face, one does not face heaven, while carrying a bag of dirty tricks behind one's back.
Here are examples. If Kazembe Kazembe can stand there (Zimbabwe English, kumira apo) and accuse Joana Mamombe and her youthful fighters of making up traumatic experiences, then there is no humility and credibility in the leadership.
Second, the two "twin", Dr John Mangudya and Professor Mthuli Ncube, are blaming evil spirits for the routing of the Zimbabwe dollar, instead of their own pretensions to be financial wizards, we are lost. I gave them fair warning that the Zimbabwe dollar was going nowhere, partly because they are printing it from recycled paper in their basement, and partly because they deny the nice, clean Zimbabwe dollars on the black market come from official sources.
There is no indication whatever, that these brothers intend to "turn away from their wicked ways", which is a precondition for the next sentence. Then, I (GOD) "will hear from heaven, and heal the land."
Consequences
The great sin behind Zanu-PF leadership can be reduced to a single contraction. The party, from the beginning, assumed that it was God, and as such, that it can contradict all the laws of nature and get away with it.
"The arc of the moral universe is long, but it bends towards justice." (Dr ML King). You reap what you sow, God's people, hear me well and hear me good. We, as Zimbabweans, are going nowhere with these brothers, who make up their own laws as they go, in the belief that the universe will bend to their will.
The lesson that I learned from Bishop Desmond Tutu is that there are serious consequences for breaking moral rules. I do not wish to scare our readers, but the need is there. Such a leadership loses credibility and efficacy to carry out simple contracts. "But the spirit of the Lord departed from (King) Saul and a…spirit troubled him."
There is a simple test. If any of our readers believe that Mamombe traumatised herself, raise your hand, and I will give you a chicken or pay for your lunch.
If, as I do, you don't believe that, then the leadership has lost charisma (the right to rule).
The way forward
There are few examples in history where the leadership, once it had lost its charisma, was able to regain it. The process is called atonement - a gruesome ritual in which the leader self-deprecates. King David did this many times and Alabama George Wallace, after being shot in the back, used a wheelchair, confessed and understood the racist evils he had imposed on African Americans. He was much empathised with, and lived the remainder of his governorship, dependent on the love of blacks whom he had much maligned aforetimes.
President Emmerson Mnangagwa had a golden opportunity, after the evil rule of Robert Mugabe, to redeem and separate himself from the practices of the party. He had inside knowledge of corruption, which was embedded in the DNA of the party. All great leaders always break from the past.
The attempt to steal money from foreign currency holders, for the umpteenth time, continues. Government cannot limit the amount a businessman (or an individual) can withdraw from a bank.
What an individual withdraws depends on his needs (say, payroll) and the amount he has in his bank account. I have no explanation for why such a simple truth escaped both Mangudya and Ncube. Eddie Cross estimates that there are 500 000 makorokoza (small-scale gold panners). If each one brought only one ounce of gold per month to the Reserve Bank (as they used to do in time lore) at the going rate of
$1 300 per ounce, the country will be flush with money.
Why it escapes the monetary authorities that these makorokoza prefer to send their products to South Africa is incomprehensible to me. Uganda, which has no gold mines, exports considerable amounts, obviously from the Congo. The reason is obvious: Congolese officials came from the same tree as Mangudya and Ncube.
You, sluggards, go study Adam Smith's Wealth of Nations for the umpteenth time.
Likewise, this foolish leadership believes it can write its own rules by denying wheat and maize farmers a chance to sell their products to whomever they want at whatever price they deem acceptable.
Our readers are aware that passenger buses are stopped and those carrying a few buckets of maize-meal from the countryside forfeit them to the police.
By the way, if any of our readers believe that Zimbabwean police are the guardians of the populace, I have a free lunch for you. No questions will be asked about the level of your insanity.
With 500 engineers in the country, we hire South African companies to do our roads. My great uncle, with a grade five education, was a road supervisor, and built the Concession-Mvurwi gravel road. By the way, I do not know of any car that was designed to ride over potholes.
I have been informed that the president's office employs 400 super apparatchiks, 100 of them at the level of permanent secretary and entitled to Range Rovers and ambassadorial perks when traveling abroad. An ambassador received US$1 000 per diem a day. One such apparatchik, appreciating his position, was able to import 110 duty-free vehicles.
There is always room for redemption. Leadership can make a difference. Martin Luther King changed the world as indeed Rwanda's Paul Kagame. Americans, as I speak, including President Donald Trump, with one accord, are beating their chests, tearing their shirts, in shame over the treatment of blacks. Momentous changes are on the way.
People of faith are commanded to be hopeful. Always.
Please donate!
If Bulawayo24.com has helped you, please consider
donating
a small sum to help cover the costs of bandwidth. Anything you can provide is appreciated, thanks!
Donate with PayPal
Source - The Standard
All articles and letters published on Bulawayo24 have been independently written by members of Bulawayo24's community. The views of users published on Bulawayo24 are therefore their own and do not necessarily represent the views of Bulawayo24. Bulawayo24 editors also reserve the right to edit or delete any and all comments received.