Opinion / Columnist
What's in a name and history?
28 Jun 2020 at 07:29hrs |
Views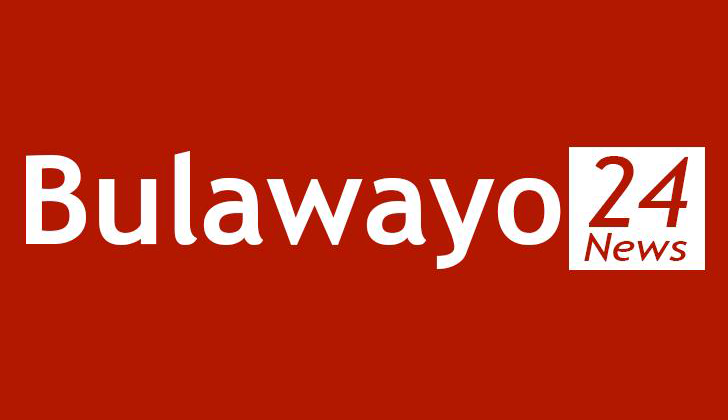 SOMEWHERE in Buhera East, near Dorowa Mine before you cross Save River into Ziyambi Purchase Area, there is a school named after King Mzilikazi kaMatshobana. I would give everything to know if posterity has preserved the name of that school to make history make sense and to show the world our sense of maturity.
At Worlds' View Shrine, the burial place of despotic Cecil John Rhodesia and two of his hatchet men, Leander Starr Jameson (of Jameson Line fame) and first Prime Minister of Southern Rhodesia (following annexation of Lobengula's Kingdom) Charles Coghlan, has been preserved for posterity.
Nothing would be gained by removing their remains from the shrine. The same applies to the remains of Allan Wilson (including C F Lenddy who murdered Mgandane and 30 of his men in cold blood) which are preserved in a granite mausoleum. Wilson led 36 patrol-men who sought to capture King Lobengula and murder him.
In Buhera West there is Gwebu School which was named after the Gwebu community formerly from Chief Gwebu in the Esigodini area of Umzingwane District. Following the British Matabeleland Orders in Council of 1894, Mzilikazi's Kingdom was re-named Matabeleland.
Another Order in Council ordered the seizure of 600 000 head of cattle from the kingdom to be shared out as "loot" for invaders of the kingdom.
The Gwebu people were displaced and found themselves in Buhera West. In their place Frederick Courtney Selous took 200 000 acres to graze his share of the looted cattle. The fate of the Gwebu people was an accident of history. They had no hand or design in their removal.
Somewhere in Bulawayo there is a block of flats named after Benjamin Burombo who by birth was not a native of this part of the country. This is the man who in 1948 (barefooted) led the greatest anti-colour bar demonstration ever seen in this country and the City of Bulawayo gave him due honour by naming one of its flats after him. Why didn't the people of Bulawayo forget him because he was a Duma from Bikita?
This question can only be answered by readers.
In Makokoba there is Achulu Flats. The Achulus came from Malawi as far as I know. The city council did not care about his country of origin. There is in what was the government village of Luveve a former grocery store that was once leased from the government of the day by one Banda who later passed it to Zachariah Chigumira and that centre owes its fame to a trader who became a legend of the Chigumira fame.
There is a titbit of history in Chigumira: he was one of our teachers at Luveve Government School when I first went there but retired to become a famous trader and that fame has not been forgotten ever since. That's what history does to those who provide outstanding social services. Let me end the endless list of those who make a mark in any occupation in society by naming the Valley Hotel in the list.
This establishment in the valley between Makokoba and Nguboyenja belongs to the City of Bulawayo and was a popular drinking haunt until after independence when the rich and the wealthy moved to the eastern suburbs. But until then this famous hotel was called by many KoVera — and not because Wilson Vera owned the hotel.
In 2005 the Government launched operation Murambatsvina that was followed by a situation in which the MDC Alliance-dominated city council in Bulawayo has allowed a section of western suburbs in Cowdray Park to popularise the name Garikayi/Hlalani Kuhle, which, in my view, is not the most ideal name, judging by what is obtaining on the ground. These houses were built with the aim of accommodating those who had lost places to stay due to operation Murambatsvina which sought to realign and decongest residential areas. Nelson Chamisa has (as he struggles to win popular support to become president of this country) also allowed his MDC party to render dishonour to the city by allowing its councillors, among whose ranks are those with criminal records, to give themselves the honour of Alderman. Look at what is happening in Victoria Falls where the opposition political party has divided the local authority on tribal lines, like is the case in the City of Bulawayo.
Over the years, the city has seen the sprouting of houses on un-serviced council land which was allegedly taken by some of the people who are in council corridors of power. This process threatened private land to the north of Garikayi and surroundings.
Council has to rethink the idea behind using the name Garikayi/ Hlalani Kuhle or make moves to make sure the area lives up to its name, especially when the neighbourhood has no sewer systems, no road network or water reticulation systems and residents must relieve themselves all over the place, fouling water ways and causing untold damage to the environment. The City of Bulawayo had in its heyday a housing strategy that became the envy of the country, with recreational and other amenities in their right planned locations.
Jonathan Maphenduka can be contacted on +263 772 332 404
Please donate!
If Bulawayo24.com has helped you, please consider
donating
a small sum to help cover the costs of bandwidth. Anything you can provide is appreciated, thanks!
Donate with PayPal
Source - Sunday News
All articles and letters published on Bulawayo24 have been independently written by members of Bulawayo24's community. The views of users published on Bulawayo24 are therefore their own and do not necessarily represent the views of Bulawayo24. Bulawayo24 editors also reserve the right to edit or delete any and all comments received.