Opinion / Columnist
No need to make Africa one country
05 Jul 2020 at 09:28hrs |
Views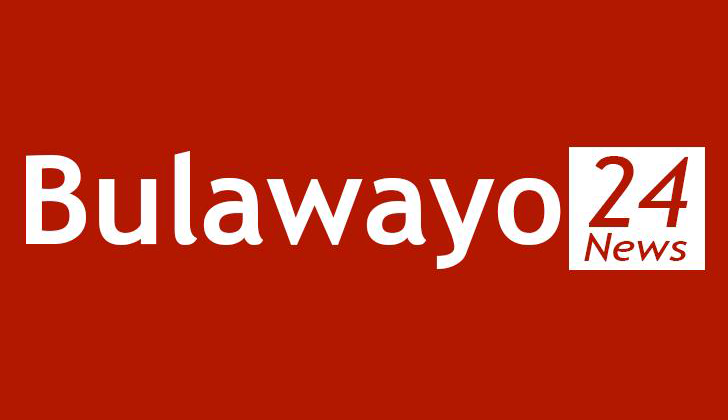 There is obsession today among many Pan-Africanists of believing a one country Africa as the only viable way Africa can develop and eliminate all the problems it is facing. They believe that a one country which will be almost the size of China, USA or India will stop Africa from being bullied and therefore develop.
One thing they forget is China and India were very poor few years ago despite them being big countries. They did not only develop because of their size but because of deliberate policies that they made to develop their countries. Nigeria despite being the largest country in Africa both in terms of population and gross domestic product have citizens leaving the country to small African countries for greener pastures. Another example will be of Zimbabwe with a population of over 12 million, but its citizens continue to look for greener pastures in small countries such as Botswana and Namibia. So being big does not guarantee a better life for the citizens.
If in some African countries, we still hear of three planes and diamonds worth $15 billion disappearing without any trace then one realizes that the will to develop is not there. If the money for election campaigns is available but there is no money to build infrastructure and solve water crisis, then development is just a lip service. No matter how big they become, with no willingness to develop, they will not develop.
Countries with the highest GDP per capita in Africa have a population of less than 2.5 million. These include Seychelles, Equatorial Guinea, Mauritius, Gabon and Botswana. In fact, the top five real GDP per capita countries in the world all have a population of less than 9 million. I am not taking anything away from big countries, but small countries seem to provide better life for their citizens than big countries.
The cry for independence among some parts of the countries in big African countries shows that big do not always work. Eritrea, South Sudan, Mthwakazi, Barotseland, Ambazonia and Biafra are some of the nations that either fought or are fighting for independence from the colonial rule of the African brothers. What is of a big surprise is how other African countries remain silent and never help their weaker brothers.
When various genocides take place and people are killed, other African countries remain silent. The best they usually do is supporting those in power. One wonders what action was taken by the African governments to help Mthwakazi people who were slaughtered during Gukurahundi. People were slaughtered for five good years and African countries remained silent, only to later voice their support for the ruling party. In fact, most Africans even declared Mugabe their hero. With this mindset even if we become one giant country the genocides will take place and those who are not directly affected will stand with those in power.
Travelling from one African country to another is highly restricted. Most countries prefer someone from outside the continent to visit their countries to someone from the continent. For most non- Africans travelling to various African countries is easy but for Africans they must apply for a visa which is difficult to get. To travel between some two African countries sometimes one must fly outside of Africa and then connect to another African country to reduce travelling costs. These issues do not need the continent to first become one country to be solved.
Priority of African investors is very low in the continent. It is sometimes easier for someone from outside the continent to invest in an African country than an African. Simple cooperation among African countries will lead to more investment in Africa from Africans. This will result in a decline in capital flight and develop Africa.
Most African countries prioritize trading with Europe and Asia over other African countries. They even offer some of their products cheaper to these trading partners than they will do for an African country. Not only do they do that, but most African leaders also invest outside Africa or hide the wealth of their countries to offshore banks. These leaders deliberately under develop Africa. To make matters worse usually we hear about their accounts being frozen and assets being seized. Rarely do we hear about those assets being brought back to Africa. Not even one giant country can solve this, only deliberate policies will do.
Today some countries are building the wealth while some are busy destroying their wealth. As progress can be seen in countries such as Rwanda, Tanzania, and Botswana, countries such as Zimbabwe seem to be not following suit. In Zimbabwe corruption is rife, donor fund money is abused to benefit the elite. So, who among these two classes is really preparing for a one country Africa? Surely, countries like Tanzania want good life for their citizens with or without a one country Africa while the Zimbabwean leadership seems clueless about everything except retaining power.
Instead of crying for a one big country when medium-sized countries are proving to be toxic, the African continent should come together and help the weaker parties. The African countries should demand respect for human life from nations that kill their citizens. The citizens of this continent should make sure that every election is free and fair. The ordinary citizen is tired of hearing bodies like SADC and AU declaring elections free and fair when everyone knows that they are far from that. Africa should have one voice that protects its citizens. The continent needs strong principles. Africa cannot invade small countries in Europe, but a European country can invade an African country and the rest of the countries remain silent. While both have small countries, the European countries share the same principle of protecting their citizens and are united on that. Surely, we do not need one giant country to solve these issues. We can solve them now by working together.
Lubani Nondo is a villager writing in his own capacity and can be contacted at lubaninondo@yahoo.com
Source - Lubani Nondo
All articles and letters published on Bulawayo24 have been independently written by members of Bulawayo24's community. The views of users published on Bulawayo24 are therefore their own and do not necessarily represent the views of Bulawayo24. Bulawayo24 editors also reserve the right to edit or delete any and all comments received.