Opinion / Letters
Open letter to Emmerson Mnangagwa
14 Oct 2019 at 16:55hrs |
Views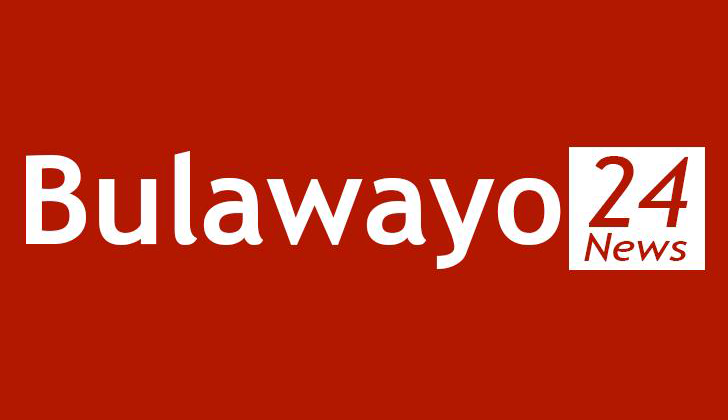 14 October 2019
Petition to The Ministry of Health and Child Welfare.
Cc: Ministry of Health, Matebeleland North Province.
Cc: CEO Tsholotsho Hospital
Cc: St Lukes Hospital.
Cc: Ministry of Health, Matebeleland South Province.
Cc: CEO Gwanda hospital.
Cc: Ministry of Health, Bulawayo Metropolitan Province.
Cc : CEO Mpilo hospital.
Cc: CEO UBH.
Cc: Emerson Mnangagwa - Zimbabwe President
Cc: Auxilia Mnangagwa ( So called Health Ambassador )
Cc: Bulawayo Resident Minister
Cc: Matabeleland North Resident Minister
Cc: Matebeleland South Resident Minister.
Cc: Bulawayo Members of Parliament.
Cc: Matabeleland North Members of Parliament.
Cc: Matabeleland South Members of Parliament.
Re: Demand for the Reversal on the unfair labour practices at Mpilo Hospital, United Bulawayo Hospitals, St Lukes in Lupane, Gwanda Hospital and Tsholotsho Government Hospital.
This serves as a petition to the above named stakeholders on the unfair employment practices done on the mentioned government health institutions where the selection of the aspiring nurses did not take into cognisant the locals hailing from the respective provinces.
It has come to our attention that Mpilo hospital employed 20 Shona aspiring nurses and 4 Ndebeles, St Lukes recruited 15 Shonas and 2 Ndebeles whereas the same unfair practices were implemented in Gwanda hospital 12 Shonas and 5 Ndebeles, United Bulawayo Hospitals 16 Shonas and 3 Ndebeles and in Tsholotsho Government hospital with 5 Ndebeles and 13 Shonas.
When doing this malpractices the concerned people did not respect the locals and I hereby challenge the logic of having online applications for nursing recruitment as this is a big blow to those people without access to Internet considering that electricity is now a white elephant in Zimbabwe and furthermore not everyone can access Internet due to high costs of bundles resulting from the economic downturn the country has experienced for the past ten months or so or the period just after last year elections. The issue of online applications is also a big challenge for the rural folk as the majority of people in the rural areas cannot access Internet due to many factors ranging from poverty and lack of development and proper infrastructure by the current Zanu PF government.
We therefore demand for the Reversal of these recruitments as they do not reflect the proper procedures, I strongly feel that the deployment of government workers should be decentralised to the respective provinces and District of origins as to avoid manipulation and nepotism by Harare.
As the people from Matebeleland and Midlands alias Mthwakazi we have been complaining about these dirty tendencies by the government as this to us is a fulfillment of the 1979 Grandplan which clearly states that 'Ndebele people should be deprived of employment from the government institutions and other sectors.'
We demand that Devolution of Power which is enshrined in the current Zimbabwe constitution in Chapter 14 be implemented as a matter of urgency as this is the only way everyone will have equal access opportunities. The issue of centralisation will not work in this 21st century.
I would like to quote some certain sections in the current Zimbabwe constitution as a way of reflecting to the government that they should follow and respect the constitution when dealing with the issues to do with Matabeleland and Midlands alias Mthwakazi.
Chapter 2, Section 14 :'EMPOWERMENT AND EMPLOYMENT CREATION'
(1) 'The State and all institutions and agencies of the government at every level must endeavour to facilitate and take measures to empower, through appropriate, transparent, fair, and just affirmative action , all marginalised persons, groups and communities in Zimbabwe.'
(2) 'At all times the State and all institutions and agencies of government at every level must ensure that appropriate and adequate measures are undertaken to create employment for all Zimbabweans, especially women and youths.'
In the same Chapter in Section 18 'FAIR REGIONAL REPRESENTATION'
(1) 'The State must promote the fair representation of all Zimbabwe's regions in all institutions and agencies of government at every level.'
(2) 'The State and all institutions and agencies of the State and government at every level must take practical measures to ensure that all local communities have equitable access to resources to promote their development.'
Having raised all these constitutional provisions on behalf of the marginalised people of Matebeleland and Midlands alias Mthwakazi, i am compelled to demand the government led by Emerson Mnangagwa particularly the Ministry of Health and Child Welfare to respect the wishes and aspirations of our people by starting afresh the recruitment process by decentralisation to the provinces.
I would like to take this opportunity to also challenge all the members of Parliament from all the provinces of Mthwakazi to stand up and represent the interests of the people who voted them into office. The Matebeleland members of parliament are a big disgrace to the people as they hardly raise issues of concern in Parliament affecting the people who mandated them to be MPs. The only time you will hear of these MPS making noise in Parliament is when they talk about the increase in their allowances and the issues to do with their Vehicles as we recently saw them seeking for legal representation when Jacob Mudenda announced that their sitting allowances will be deducted for shunning Emerson Mnangagwa's Parliamentary address. If Matebeleland MPs could boycott and express their displeasure on the issues to do with Matabeleland masses, like this Unfair labour practices we will be sympathetic to them but hardly will they represent the interests of our people who have been long marginalised and lack proper representation.
The failure by the government through the respective ministry to reverse this abnormal situation will spark civil disobedience and render Zimbabwe particularly Mthwakazi ungovernable as we cannot continue to fathom the exclusion of our people from their deserved rights to employment and rights to live as we feel this has gone for the past 39 years unchecked and it will appear as if it's a normal practice whereas we know that the government has been doing this for long to deprive our people of their fundamental rights.
I will further reflect the challenge of Language barrier facing the non Ndebele speaking doctors and nurses. We have always received sad news where most Ndebele speaking patients find it difficult to convey the message about their diseases affecting them due to the fact that most Shona doctors and nurses are arrogant and cannot speak IsiNdebele and many times we have been told that they tell the patients that they did not come to learn Ndebele but to work so that they earn salaries. We feel some of the deaths at Mpilo hospital and other institutions were going to be avoided if there was no language barrier. How do you expect an elderly person from as far as Tsholotsho to be conversant in Shona or in English.
I remember vividly sometime when I was visiting a patient at the central hospital, a grandmother could not openly express how his nephew broke his arm until one nurse had to come in to interpret to the Shona doctor who could not speak in IsiNdebele and the grandmother could not speak in both Shona and English.
Sometime last year another report was made to me that a certain Ndebele woman was severely ill and when she tried to convey how she was feeling to the Shona doctor, the doctor forced her to speak in Shona and the woman told the doctor she cannot speak in Shona and the doctor mocked the woman and said I am going to my residence and I will attend to you when you are serious. The doctor went for lunch as per his word and when he came back the lady tried to speak in Shona and the doctor then attended to her and said Shona is a national language that should be spoken by everyone in Zimbabwe and told the woman that if she did not use Shona she was going to die without his attention. This is the kind of injustices faced by our people due to Shona bullying and dominance.
In my last submissions I would like to quote Page 10 of the 1979 Grandplan on the title : 'Jobs'
I quote it says 'Roughly 95% of Government jobs in Matebeleland and almost 100% in the rest of the country are held by Shonas. We cited the relevant departments earlier and added to them are parastatals such as Dairboard ( DZ Ltd), Railways, CSC, GMB where all positions that matter as well as low grade jobs are invariably in Shona hands. Exceedingly heartening is the fact that the private sector went ahead without waiting for directives to implement the policy successfully. This includes factories, banks, construction companies etc.'
'Training in Tertiary institutions too has played a very significant role as it is critical that in manpower development due attention is paid to giving skills to the Majority indigenous Shona who will be able to take up employment opportunities always.'
'Teachers' Colleges, Polytechnics, Universities all reflect in their enrollment Shona dominance regardless of where the institution is located in the country. The most educated people are shonas consequently.'
'With time cities such as Bulawayo will be Shona dominated as predicted accurately by the late hero Herbert' 'Ushewokunze who at some point ill-timed the naming of Mtshabezi dam of Mwanakuridza. It is a well known fact that the job distribution in the City Council of Bulawayo is skewed in favour of Ndebeles. However it is pleasing that this is the only employer in Matebeleland with a majority of Ndebeles. Efforts must be made to put them in line with the present trend.'
We have heard a lot of many doubting Thomases particularly our own Ndebele people saying we are fanning tribalism whereas Shonas are correctly following their rule book the Satanic 1979 Grandplan and true to their scheming everything that affects Mthwakazi people it is enshrined in this evil document.
Another point to ponder upon what is so special about having the interviews of aspiring nurses to be deployed in Mthwakazi to be interviewed in Harare than to be interviewed from their respective provinces.
It also causes unnecessary expenses for the job seekers who some would not be having accommodation in Harare, actually what is so special about Harare and by the way who is Harare?
The job seekers by nature of being unemployed where do they get the monies to travel from as far as Bulawayo and other places like Victoria Falls whereas they will not be guaranteed of outright employment as is the case of six Bulawayo aspiring nurses who were not even interviewed in Harare yet they incurred some travelling expenses and other logistical costs. This is wickedness and cruelty to the would be aspiring nurses by the unscrupulous authorities.
'Nothing for us without us.'
'Sisonke Sibambene SinguMthwakazi Sizakulungisa.'
'MRP For Peace And Justice in our Lifetime.'
'Mqondisi Moyo MRP President.'
Source - Mqondisi Moyo
All articles and letters published on Bulawayo24 have been independently written by members of Bulawayo24's community. The views of users published on Bulawayo24 are therefore their own and do not necessarily represent the views of Bulawayo24. Bulawayo24 editors also reserve the right to edit or delete any and all comments received.