Opinion / National
Be careful what you wish for
10 Nov 2019 at 08:28hrs |
Views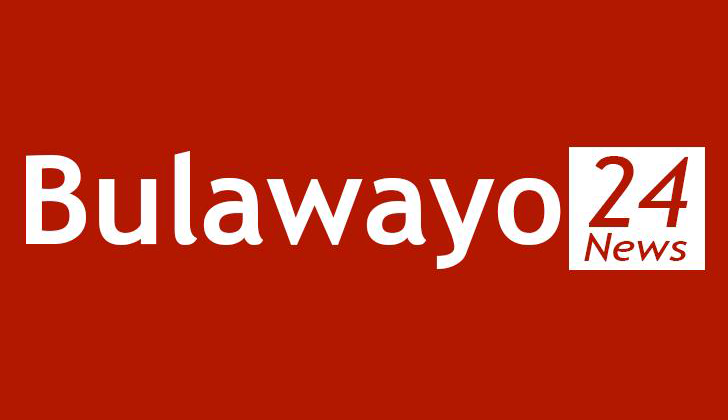 When American divas such as the Kardashians buy dogs, they make sure they are either Chihuahuas or Poodles, and this is not fortuitous.
To them, these relatively dwarfish dogs, if you can call them that, are not meant for security or companionship — the twin reasons people in this part of the savanna, Bishop Lazi included, buy dogs — but they are rather considered as a fashion accessory such as a Louis Vuitton handbag.
This is why these divas, or slay queens in local parlance, go to elaborate lengths to bath, brush, bleach, comb and dye their pets so that they can ostentatiously out-compete fellow attention-seekers.
Well, not where the Bishop comes from.
In our world, dogs stay outside, are given one meal per day, are never bathed and are invariably expected to spook ill-willed village pilferers.
And this is why, as ultimate sentries, they are supposed to be banal, brutish and beastly.
It gets worse in the urban areas, particularly in suburbs for the nouveau riche, where some of the greedy folk who have primitively accumulated staggering wealth and possessions desperately try to keep out small-time thieves angling for a cheap score by buying the most vicious breed of these hell-hounds — the Pitbull, the Bullmastiff, the Doberman and of course the most favoured of them all, the Rottweiler.
While growing up, we always knew that you would never get an opportunity to visit your folks kumayard — those therapeutically leafy dwellings north of Harare (then Salisbury), where our grandfathers, fathers, grandmothers and mothers laboured as gardeners and maids — and part of the reason was because of these bloodhounds.
Dear reader, these creatures do not bite, they kill.
Once they bite, even if their owner commands them to release the hapless victim, they simply will not.
Some of our people, perhaps deluded by the Kardashians, who foolishly and obliviously buy these type of dogs as status symbols and fashion accessories, have had to find out in the most painful way possible after having their adorable toddlers shredded — sometimes fatally — by these demons.
Yuh! With Pitbulls and Rottweilers, you don't have to be handsy or cuddly lovey-dovey with them, you will regret it.
They are not pets, but unpredictable and temperamental monsters.
Blissfully ignorant
In March, Bishop Lazarus warned that Zacc (the Zimbabwe Anti-Corruption Commission) was being transformed from a Chihuahua, a fashion accessory of the old regime, to a Rottweiler, a watchdog of the new.
And this was largely unheeded.
In June, another sermon forewarned Gucci comrades that comeuppance was nigh.
Unfortunately, incorrigible comrades often-times kid themselves that the world is usually divided into two tribes: "them" and "us".
Well, if you are a true comrade who holds this corrupted binary view of the world, which ascribes blame on the "them" tribe and view the "us" tribe as infallible, you definitely need to perish that thought.
Every tribe — whether "them" or "us" — is fallible.
The fight against corruption is a moral fight.
Greek 4th Century philosopher, Aristotle talks of the golden mean, which essentially is a guide to what can be deemed as morally acceptable.
"Moral behaviour," he said, "is the mean between two extremes — at one end is excess, at the other deficiency. Find a moderate position between those two extremes, and you will be acting morally."
Immanuel Kant, a German philosopher in the Age of Enlightenment, notably opined that what is right must always be aggressively pursued whatever the circumstances.
"As human beings we have certain moral rights and duties," he observed, adding: "We should treat all people as free and equal to ourselves, and our actions are morally right only if we can apply them universally. In other words, are we willing to have everyone act as we do? It's an absolutist view — right is right and must always be done, regardless of the circumstances."
And this is at the core of the quintessential values that have always defined the ethos of our revolution, which revolution is presently being regenerated and revitalised.
Any crusade to fight corruption and pursue justice inevitably results in angst and trepidation.
Proverbs 21:15 tells us that "when justice is done, it brings joy to the righteous but terror to evildoers."
Again, Proverbs 24:24-25 stresses the need to ensure the integrity of justice.
It reads: "Whoever says to the guilty, "You are innocent," will be cursed by people and denounced by nations.
"But it will go well with those who convict the guilty, and rich blessing will come on them."
Bishop Lazarus always has a hearty laugh each time he hears cynics pooh-poohing the current fight against corruption.
They always have fertile conspiracy theories, which will unfortunately lead most people to perdition in the same way those who disregarded Noah perished.
Are you blind to what is happening all around you?
Maybe, you will realise that it is not a joke when it hits next to home, for it will.
We have all sinned.
Verily, verily I say to you, you will be shocked by some of the characters that will be arrested, including from the other side of the political aisle who clamour the most against corruption when in fact they are posterboys of the vice.
But all will be revealed in good time.
And if you think that this time, as in the times of old, accused persons will be easily acquitted, dream on.
Well, this time, having your docket processed by Zacc would be akin to be in the jaws of a crocodile, or a pitbull, or rottweiler.
It will never let go. Kikikiki.
For those still stuck in denial and think it is their time to eat, Bishop recommends Psalm 37: 27-29.
"Turn from evil and do good; then you will dwell in the land forever.
"For the Lord loves the just and will not forsake his faithful ones. "Wrongdoers will be completely destroyed; the offspring of the wicked will perish.
"The righteous will inherit the land and dwell in it forever."
So, please, take heed.
Bishop out!
Please donate!
If Bulawayo24.com has helped you, please consider
donating
a small sum to help cover the costs of bandwidth. Anything you can provide is appreciated, thanks!
Donate with PayPal
Source - sundaymail
All articles and letters published on Bulawayo24 have been independently written by members of Bulawayo24's community. The views of users published on Bulawayo24 are therefore their own and do not necessarily represent the views of Bulawayo24. Bulawayo24 editors also reserve the right to edit or delete any and all comments received.