Sports / Local
Bosso's COVID-19 hole
05 Apr 2020 at 08:27hrs |
Views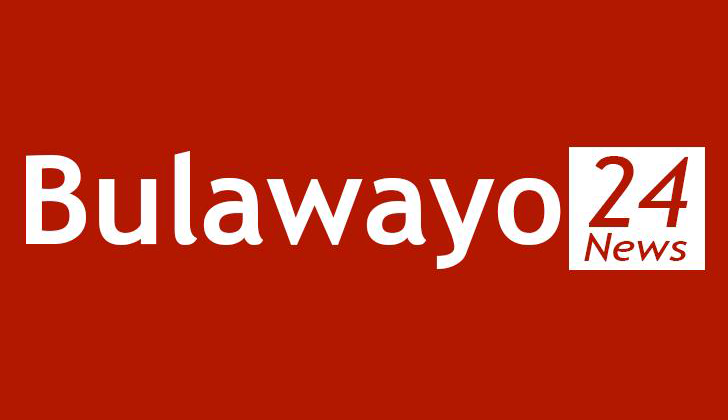 ORDINARILY the 2020 domestic Premiership football season would have been entering its third week, and today some of its stars would have been away with the Warriors in Yaounde, Cameroon, on what also could have been the opening day of the African Nations Championship (CHAN) tournament.
But these are not ordinary times, as the coronavirus has wreaked havoc around the globe and left global sport grounded and players in lockdown. As Zimbabwe's own 21-day lockdown enters its second week, Bulawayo giants Highlanders — one of the country's Big Three together with Dynamos and CAPS United —have left many people counting their losses, as they are a golden goose for many in the City of Kings and Queens.
"Highlanders drive and affect the economy of Bulawayo, especially when they are playing at Barbourfields. People who sell ice cream on match day, those who sell water, fruits, groundnuts, the pubs and transport system itself, they all benefit from this movement called Highlanders," remarked Nhlanhla Dube, the club's chief executive officer.
But, Highlanders are not playing because the PSL season has been shelved due to the Covid-19 pandemic. The season, which was set to begin on March 20, would have probably entered Week 3 this weekend, and Bosso would have at least played one home game by now.
With an average home crowd of about 9 000 (statistics drawn from 2019 attendance figures) and a new minimum gate charge of $50 set by the PSL recently, Highlanders would by now have raked in at least $450 000 from the turnstiles. The season can now only start around June. However, following the declaration of the 21-day lockdown, all Premiership clubs have stopped training.
Bosso's plight mirrors that of fellow giants Dynamos and CAPS United who, apart from their sponsorship deals, also rely heavily on gate takings for their sustenance.
It is a global phenomenon.
Internationally, football federations and clubs are reeling financially from this blanket football shutdown and most have begun implementing austerity measures to stay afloat.
According to The Daily Mail in the United Kingdom, top English Premier Soccer League sides are set to lose £750 million each due to loss of TV revenues. Last Tuesday, Barcelona players took a huge 70 percent pay cut and pledged an extra contribution during the enforced La Liga break to help other Barca staff members to earn full salaries.
Juventus players and their manager Maurizio Sarri have agreed to have their pay frozen for the next four months in a move that could save the Italian champions an estimated 90 million euros.
The Uruguay Football Association (AUF) last weekend laid off 400 staff members, including national team coach Oscar Tabarez "because all soccer is suspended worldwide".
It got worse for seven-time Slovak champions MSK Zilina, who declared bankruptcy because of the coronavirus and dismissed the club's highest earners. Those who refused to take a pay cut had their contracts terminated.
Amid the mayhem, world soccer governing body FIFA is mulling tapping into its US$2,7 billion cash reserve and create an emergency fund to support the industry, according to a recent report by The New York Times.
Closer to home, in South Africa, Times LIVE reported last Wednesday that ABSA Premiership players were bracing for a looming salary cut.
South Africa Football Players' Union president Thulaganyo Gaoahubelwe told the Press: "We might have to enter into this discussion."
Lack of match-day income has put clubs under huge economic stress and, according to The Independent of UK, several clubs, including those in Bundesliga II, are a few weeks from going bust, "and many are attempting drastic action."
Dynamos, Highlanders and CAPS United traditionally rely on gate takings and, therefore, have not been spared from the coronavirus-induced financial bug. "Our expenditure, our budgetary allocations and revenue projections were calculated in such a way that we envisaged that at this time, with all things being constant, we would now be generating revenue.
"You know that our activities are related to match-day itself, but that has not happened," said Dube. "What it means is that with the support of our sponsors (NetOne), we continue to look at the obligation of paying salaries to our players and staff. But you must understand this has a negative impact on football sponsorship in general. "Sponsorship generally comes from marketing budgets and those budgets are calculated for a certain period of time. They (sponsorship budgets) are tailor-made and earmarked to get a certain type of return from brand association and visibility for our partners collectively with ourselves." This, he said, happens when football is being played. "So, our sponsors get less visibility when there is a shutdown like this. It goes beyond what we might have lost through turnstile revenue."
The Bosso chief, however, realises the need for the nation to unite in efforts to defeat the spread of coronavirus in Zimbabwe.
"This is a sore moment, but football should work hand-in-glove with the rest of the society to do what we can to defeat this virus.
"We should also spare a thought for the players who have suffered from delayed income. They earn winning bonuses from playing games. This is extra income that they can make which ameliorates the vagaries of socio-economic spending and changes.
"That income has been delayed, yet expenses do not delay," Dube said. Dynamos, who invested heavily in the pre-season, are also feeling the pinch, but club chairperson Isaiah Mupfurutsa said DeMbare "are yet to implement any austerity measures".
"The bulk of our resources now are being used for personnel and staff who are not doing the actual business they are being paid for. We are paying salaries when the players are not actually playing games," lamented the Dynamos boss. "We pray that this coronavirus crisis will not take long so that it does not affect our sponsors, Gold Leaf Tobacco. But, we have not yet taken any austerity measures. We are still paying full salaries, whilst they are not playing games.
"We are fortunate to have a very reputable sponsor. They are very professional, so we have been getting all the support from the beginning; that has made our lives easier.
"But, remember, Dynamos, like other big teams, rely on gate takings to supplement our sponsorship deals."
Clubs had invested a lot in pre-season in January since they anticipated the season to start in March, he said. When the virus is contained, clubs would have to start again.
The football club, however, believes that measures being taken by Government to curb the coronavirus should be commended and supported. Mupfurutsa said: "We are taking precautions as prescribed, we are working from home. We broke our operations and players are at their homes."
While DeMbare have a financial cushion from Gold Leaf Tobacco, their city counterparts CAPS United are still in the dark on the future of their deal with NetOne.
Makepekepe also spent big on acquiring over 20 new players during the pre-season. Although club vice-president Nhamo Tutisani was not immediately available for comment despite repeated efforts to get hold of him, the respected administrator has been on record decrying the club's financial position.
The PSL, just like any other football body, have also been affected by the pandemic.
"The coronavirus has had a significant impact on all sectors of the economy in Zimbabwe and world over. Football is not an exception," said Kudzai Bare, PSL's media liaison and communications officer.
"The total losses will be felt after the end of the coronavirus crisis. At the moment, every citizen must just follow guidelines and instructions given by the President (Mnangagwa) and Government of Zimbabwe, health experts and the World Health Organisation.
"We may be heading for even more difficult times ahead. We must stay at home and take the necessary precautions to avoid spreading the virus," Bare said.
Source - sundaymail