Business / Companies
$15m 'siphoned' from Freda Rebecca
23 Apr 2017 at 12:57hrs |
Views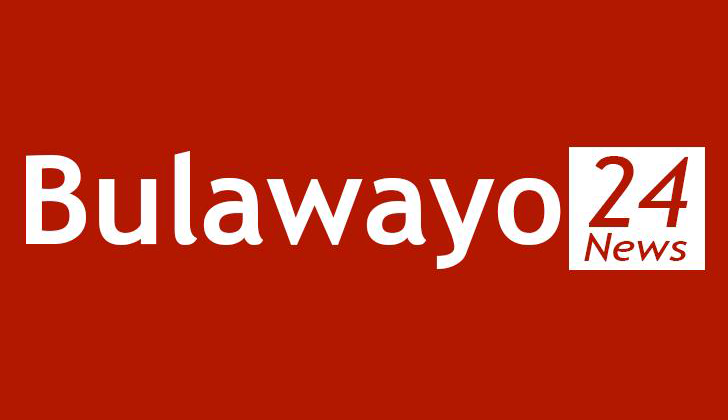 More than US$15 million could have been siphoned from gold miner Freda Rebecca (formerly Mwana Africa) through a series of underhand dealings by its new owners, insiders have alleged. Freda Rebecca is a unit of Asa Resources.
At the centre of the allegations is Mr Yat Hoi Ning, who was board chair at Freda Rebecca until last week when he was booted out following The Sunday Mail's exposé of alleged shipments of gold ore from the mine to China.
Mr Yat is also shareholder in his personal capacity as well as through China International Mining Group Corporation.
CIMGC bought 16,2 percent of Mwana Africa in April 2012, and Mr Yat holds 7,6 percent of the mining concern.
The Sunday Mail Business reported on April 16 that the businessman centralised control of Freda Rebecca through expatriate employees Mr Chui Kwan (group finance director), Mr Edmund Zhang (commercial manager) and Mr Roy Shum (finance manager).
It is alleged that Mr Yat, through his proxies, dictated "all payment processes, staff appointments and policy reviews and any other activities at the mine".
This, sources say, enabled him to both siphon money and smuggle gold. Asa Resources on Wednesday said it had fired Mr Yat and Mr Chui over the scandal, particularly for US$4,3 million that is missing from Freda Rebecca accounts.
But sources say the prejudice is higher than US$4,3 million.
There are also questions as to why the group is silent on Mr Zhang, who is alleged to be part of the scam.
Missing US$15 million
Information provided to The Sunday Mail Business suggests that more than US$15 million could have been spirited away through "shareholder loan repayments" of US$9,2 million; "advance payments" of US$2,7 million to Chinese businesses and partners; "management fees" of US$2,3 million; and disposal of properties worth US$715 000.
It is alleged that proceeds from the disposal of Freda Rebecca Holdings' head office at 21 Selous Avenue and Asa Zimbabwe's head office at 2 Denmark Avenue - both in Harare - were routed to China using exchange control authority for the shareholder loan, which can be interpreted as asset stripping.
"Since 2014, he (Mr Yat) has been interfering with Freda Rebecca gold mine's operations to such an extent that he now dictates all payment processes, staff appointments and policy reviews and any other activity at the mine.
"To date, Mr Yat Hoi Ning has managed to siphon about US$15 million through various schemes at Freda Rebecca using his procurement policy, unwarranted management fees, sale of the group's properties and repayment of Old Ashanti shareholder loan beyond its approved limit," sources alleged.
There are allegations shareholder loan repayments to China exceeded the Reserve Bank of Zimbabwe's approved limit by more than US$5 million.
Authorities are also being asked to probe the procurement policy, which is alleged to a conduit for externalisation;as well as payments two Hong Kong-registered companies said to be directly linked to Mr Yat.
Though Asa did not name the companies last week, two foreign businesses - Qiaoyu Limited and Guangzhou Kogi Import and Export Company of China – have been mentioned.
The two entities, it is claimed, were paid in advance and at inflated rates.
Sources said there seemed to be a systematic pattern where funds were borrowed from Zimbabwean finance houses to purportedly pay for capital equipment such as ball mills, conveyor belts and cranes "at excessively inflated prices in order to get as much money out of Freda Rebecca as possible".
And at a time nostro accounts are depleted, a local commercial bank (name supplied) allegedly prioritised their offshore payments.
Experts say misinvoicing is a major driver of illicit financial outflows out of Zimbabwe.
A recent study by Maria de Boyrie (Associate Professor of Finance, New Mexico State University), James Nelson (Associate Professor of Information Systems, New Mexico State University), and Simon Pak (Associate Professor of Finance, Penn State University) indicated that Zimbabwe was prejudiced of more than US$57,2 million through extortionately priced imports and underinvoiced exports to the United States between 2000 and 2005.
Smuggling
But the allegations against the new investors at Freda Rebecca are not only about externalisation, but extend to gold smuggling.
There are indications that the security system at Freda Rebecca's gold room was tampered with.
Last week, Asa group legal advisor and company secretary Mr Ian Barry Dearing conceded there was gross mismanagement at Freda Rebecca by "unfit" employees that Mr Yat brought in.
He, however, said although there was externalisation, the prices of most materials procured from China were not inflated.
"I am not prepared to agree that these have been expensive commodities and I am not prepared to agree that they have been overpriced, (that's) number one. Number two; management fees are paid by Freda to Asa Plc Resource Group.
"The structure of the management fees was established by Kalaa Mpinga, many years ago. The rate of those fees was agreed between him and the mine and the rate of those fees is approved for external remittance. This is unchanged for years before the Chinese had anything to do with it. So that suggestion is entirely wrong," he said.
Mr Dearing said Asa directors would be in Zimbabwe this week to meet the boards of both Bindura Nickel Corporation and Freda Rebecca.
Uncertain future
Other shareholders fear for the mine's future in an environment where restive workers are threatening to down tools over a raft of grievances that include salary cuts, continous staff movements, endless policy reviews and mismanagement.
Local contractors under the banner of the Mashonaland Central Contractors are also unhappy.
The grouping, which represents 25 firms offering services such as engineering and consumables, wrote to Freda Rebecca on March 7, 2017 complaining that since the new investors took over, local suppliers were struggling to get payments on time.
Adding to its growing list of problems, including demand for a 10 percent stake by employees as per empowerment regulations, Asa also has to contend with a potential legal fight from a local consortium which is demanding 26 percent shareholding in the gold miner.
Zindico Corporation claims it is entitled to the stake under an empowerment deal negotiated in 2011 with shareholders and directors of Mwana Africa.
So far, only Suncraft Enterprises is understood to have benefited via a 15 percent stake in Freda Rebecca under Zimbabwe's indigenisation laws.
Source - zimpapers