Business / Companies
Hwange Colliery workers' presentation to the honourable minster of labour and social welfare
10 Mar 2018 at 17:50hrs |
Views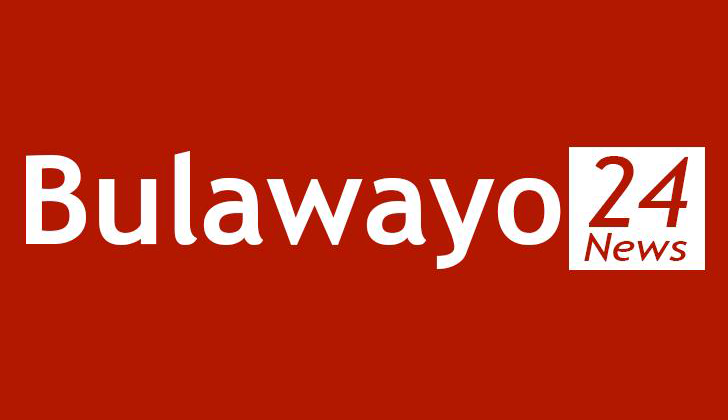 Honourable minister we are humbled by your concern for our welfare as workers of Hwange Colliery Company Limited. This you have demonstrated before through food aid and today you are with us in person. We are at a loss of words good enough to express our appreciation for your visit. Please receive the list of our concerns as workers of Hwange Colliery Company Limited.
In engaging with management may it be on record that we come sincerely and we need to be assured that there will be no victimisation. All deliberations to be truthful in a bid to harmonize industrial relations
1. The people in the tent are legitimate. They are our wives, brothers, sisters and represent our opinion, concern and a breakdown in industrial relations and money issues in Hwange Colliery Company Limited.
2. We need commensurate remuneration timeously:
2.1 .Outstanding half salaries from February 2017 to August 2017 like now.
2.2 .Outstanding full salaries from September 2017 to February 2018 like now.
2.3 .2018 Salaries going forward to be paid concurrently with the scheme of Arrangement instalments.
2.4 . Statutory remittances: We humbly appeal to your office to ensure that HCCL remits statutory obligations like MIPF and Union contributions.
3. All policies that were revised without having gone through works council or may have visited works council as undiscussable or directives must be suspended and referred back to works council e.g Medical Policy, Funeral Policy, Education Policy, Holiday bonus policy.
4. The government as a major should intervene in the resolution of this impasse by way of financing and oversight management.
5. The takeover of Hwange Coal Gasification Company should be expedited to allow HCCL to start making and selling coke. The Coke is not only our reason for being as a company and it is also our cash cow, selling at USD300.00/tonne as compared to HPS selling at USD27/tonne.
6. HCCL should focus on Under ground Mining where the return on investment is high. Underground Mining production cost is at USD12/tonne selling at USD300/tonne compared to HPS that whose production cost is USD25/tonne and selling at USD27/tonne.
7. Eliminate the use of hired trucks for trucking coal from Open Cast to processing and use our existing conveyor belt the WPC line.
8. Contracts must be managed properly with a clear intention to benefit the company. Contracts like those of Chrome Base Mining, Mota Engine, TAF Security, Colbro, Pelhouse Mining should be investigated and regularised.
9. There is need to establish a tender board to manage procurement irregularities e.g the Pelhouse Mining tragedy. Workers are wondering why the HCCL has abandoned the renowned CAT machines and settled for second hand machines from unknown manufacturers like BML from India.
10. Retrenchment by nature has traumatising tendencies. It must be once and closed off to allow industrial relations to return to normalcy. HCCL has run the longest continuous Retrenchment period from May 2016 to date. After retrenchment HCCL created a ballooning management structure that cannot be sustained by the current levels of production. The positions of Executive Managers can not be justified under the circumstances.
11. Middle managers to lower level employees were shrunk to unsustainable levels resulting in compromised efficiency, safety and more man hours that are difficult to compensate by way of off days since manning levels are inadequate. This over time is also not being paid for.
12. Poor recruitment practices. Employment of people should be reflective of a clear succession plan. Advertisements should only be flighted where there are no chances for internal promotions. Head hunting should be for unavailable special skills not for jobs like that of Buyers and should have been sanctioned by works council. The current shipping of people from Kwekwe/Zimasco to occupy positions in Finance and Procurement has frustrated and caused animosity among the work force.
13. Competent board appointees. It is the feeling of the workers that board appointees should have requisite qualifications and capable of adding value to the organisation. A deliberate effort must be made to appoint competent locals.
14. Accountability and allegation of corruption: The MD and his executives must account for their failure to turn around HCCL as a national asset. Results of forensic audits should be followed up and people held accountable for bad decision. The conduct and relationship between the Executives and AVIM or Feel Cool Investment, Pelhouse should be investigated and people held accountable. AVIM or Feel Cool are being paid millions for services they did not provide and the Audit Manager is reported to be aware of this. HCCL Volvo equipment are cannibalised to fix Inducto Save a Contractor's equipment suite. Ollican from Kwekwe supplied a Crane that is not being used but are being paid for the hire.
15. Withholding of contracts: Some employees are working without employment contracts for over one year. They went through all the required procedures but for reasons best known to himself the MD has withheld his signature on the contracts for the SHEQ Manager, Marketing Manager, Estates Manager, Audit Manager, Community and Commercial Services Manager and the Company Lodge and Clubs possibly waiting for some people from somewhere. These employees are clearly serving at the mercy of the MD and not the system.
16. Use of houses to defray outstanding salaries : All HCCL employees to be accommodated in self-contained houses after which they should be issued with the right of first refusal to buy the house. The houses should be evaluated by an independent registered evaluator. All houses must be sold.
17. Cost management: We need to run the Company lodge as a business where cost benefit analysis are done and also cost management put in place. Eg The Managers have overstayed at the company lodge some from October 2016 to date and they are being provided with food. These must move into houses that they have been offered because that is what the company can afford. Eveyone is making sacrifices in this Mine.
18. Deceptive tendencies: With all due respect we regret to note as workers that we and the community are very disappointed that the MD has the temerity deliberately issue untrue statements in the print media and national television. E.g HCCL was last capitalised in 1985 yet we had Terex 2006, BELL phase 1 and 2 in 2007/8, Volvo trucks 2010/11, Sunny 2013, BELAZ and BML 2015 and recently the Scheme of arrangement. He is also on record for saying that the workers are being paid every month, and that service provision by the Estates Department was weighing heavily on the Mine.The MD has developed tendencies of diverting attention from the real issues at the Mine and this must stop forthwith. The truth is that everyone must be seized with the resuscitation of the Underground Mine, Open Cast Mine and the Coke Works. Estates was weaned off the HCCL under the Divisionalization turn around strategy. To date Estates is the only profit making division surviving without help from the parent company. Instead Estates had bailed out the main company on numerous occasions through set off arrangement with Main Company debtors.
19. Realignment of the Human Resources Department: Our HR has become too partisan. Here are the people who have become champions of the destructions of worker rights. It has chosen to side with management and has relegated our otherwise vibrant works council to a forum for receiving directives. Workers want the restoration of our rich legacy in the area. HR must play its advisory role and stop this oppression of workers. They are stealing our leave days by forcing us to complete leave forms against our will.
20. Loss of confidence in the leadership of the MD and his Executive Managers: The workers have supported this team even in times when salaries were not being paid at all. The painful truth is that this team has ran out of ideas to turn around this national asset. There is no coal coming out of the Mines and here they are opting instead to spend energy of service provisions an area that is not even a problem. what other indicators/evidence of failure do we want to see. This team is even thinking of selling a hospital that they did not even build. We are not sure if they understand the history of this hospital.
Source - Byo24News