Business / Companies
In what ways can you use data to benefit your company?
27 Feb 2023 at 12:44hrs |
Views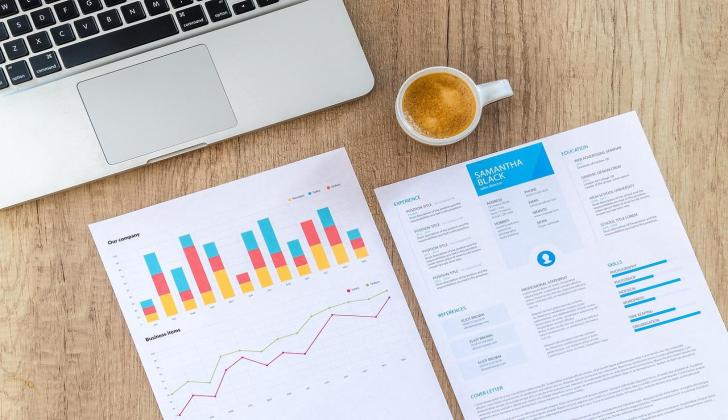 Amazingly, today's technology allows us to collect massive amounts of data; however, a significant portion of that data is now being gathered before anyone answers the question, "What do we want to do with this data?" The result is that your company has a lot of data, but the vast majority of it isn't particularly valuable for business. We have identified many ways in which data may benefit your firm, particularly when installing the
Docker registry by JFrog
in your business digital solutions.
Make Better and More Informed Decisions
When planning for your company's future, whether your goals are related to marketing, sales, or product development, data may help you make smarter decisions. This is true regardless of the topic under consideration. Rather than making informed assumptions about what consumers want, having data at your disposal will be critical. This allows you to develop value propositions focused on specific client groups and present alternatives for related things and services in places where those consumers are most likely to make a purchase.
Most importantly, organizations operate in highly competitive situations, necessitating the need to make faster and more informed decisions within the constraints of limited resources. It is the best solution for companies that look to strengthen their decision-making skills without jeopardizing their framework.
Maintain a Business Updated
Data is the fuel that propels each company's marketing plan. How? It helps you learn how customers interact with your company, where they are most active on social media, what content they like, and which channels provide the best return on investment (ROI).
If you have a database full of information about your consumers, you may use it to develop personalized and relevant advertising campaigns based on their hobbies, location, or demographic information. You will also know where they are, allowing you to provide real-time messaging to a focused audience that can be acted on instantly. You might, for example, use this information to advertise a local bargain. You may use
data
to ensure that each campaign is operating at full capacity and regularly providing results.
Detect and Eliminate Inefficiencies in the Supply Chain
Supply chain optimization may be a big challenge for organizations whose principal line of business is the sale of physical commodities. You may encounter logistical difficulties while placing orders for required components or shipping things across the country. This is in addition to the need to keep your manufacturing processes working at maximum capacity.
According to Supply Chain Dive, supply chain issues are responsible for 40 percent of food waste in the United States. Food waste in this case is caused by the degradation of food during transportation. The same kind of waste may be generated in many other industries as a result of damaged sensitive items or even shipping delays, which can be very damaging to a company's bottom line.
Contribute to More Effective Business Planning
Your data has the potential to have a big effect on almost every part of how your
business
works. The only way your data will be useful to you is if you understand what the numbers mean for your brand and are willing to act on the insights gained from those interpretations.
When you learn to act quickly and trust the information you have gathered, you will be able to gain a clear competitive advantage that will have a direct effect on the success of your company.
Leverage the Resources Around You
Your organization most likely already possesses the bulk of the data and capabilities required to begin the study. Your HR department most certainly already keeps track of data relevant to your employees. You are most certainly already giving data on incidents to the state agency in charge of supervision. There is almost certainly at least one person working for you who is acquainted with the Excel spreadsheet tool. Even if you don't accomplish any of these things, you still have a chance! You may get started with the aid of a variety of free internet resources. Search the phrases "how to analyze data" or "how to make an Excel chart" on the internet.
Boost Your Profits
Data may also help a company increase its revenue and profits by making the organization more efficient, providing critical insights into operations and customer satisfaction, and assisting in the optimization of certain processes. Companies may use data to assess if particular activities, commodities, or services are profitable, as well as the areas where they may spend the most. Identifying expenses and methods to reduce them may often be the key to increasing profits for a company since it enables the company to keep a larger share of the money it creates.
Source - Byo24News