Business / Companies
Businessman demands US$4 million from former partner
11 Apr 2023 at 14:30hrs |
Views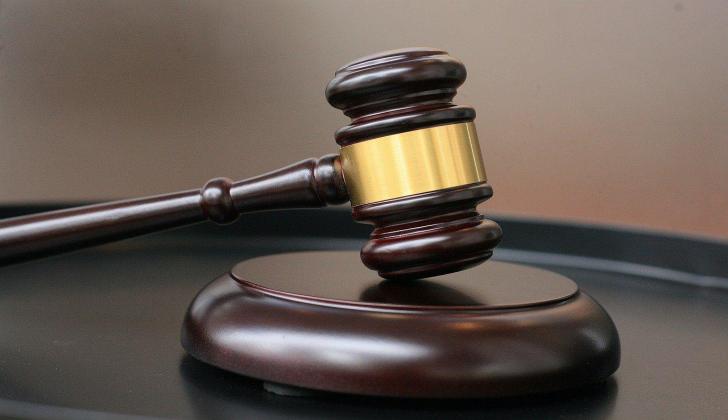 TOP banker and marketing specialist, Mr Douglas Mamvura, is demanding payment of US$4 million from his former business partner Mr George Manyere, over a deal involving the sale of shares of an investment company they co-founded.
The erstwhile business partners are locked in a bitter dispute in which they have traded allegations about each other's conduct in the deal that went sour.
Through his lawyer, Mr Robin Tanyanyiwa of Tanyanyiwa and Associates, Mr Mamvura is threatening legal action against Mr Manyere, if he does not give him his alleged share of proceeds.
According to the correspondences on the wing between the parties' lawyers, the dispute is centred on a deal that saw Mr Manyere and his partner Mr Walter Kambwanji selling Brainworks Private Limited's 29,39 percent shareholding in Ecobank Zimbabwe Limited to Ecobank Transnational Incorporated and pocketed the proceeds.
Mr Mamvura claims to have gotten nothing out of the lucrative deal, a fact which Mr Manyere, is denying in response to the allegations of fraud and underhand dealings levelled against him and his partner.
According to a letter of demand seen by The Herald, Mr Tanyanyiwa, Brainworks Investments, which the two businessmen co-founded bought shares from Premier Finance Group Limited for US$2 830 964 after obtaining a bank loan from BancABC Zimbabwe.
The purpose for the loan was to finance the acquisition of 28 percent shareholding in the then Premier Finance Group Limited. The facility was secured by, among other things, the registration of a mortgage bond over an immovable property owned by Star Nail (Private) Limited called East Anglia Farm owned by our client.
"Unbeknownst to our client, In April 2009 you both proceeded to fraudulently secure further funding from BancABC Zimbabwe to the tune of US$670 369.81, after fraudulently misrepresenting to BancABC Zimbabwe that the additional facility was for the purchase of an additional 10 percent in Premier Finance Group Limited which purchase never occurred," said Mr Tanyanyiwa in his letter dated March 15, 2023.
"Documents in our possession reveal that you achieved this by forging signatures on the official documentation of Brainworks Investments (Private) Limited and used the same security belonging to Star Nail (Private) Limited to increase the loan facility to your benefit.
"Nevertheless, our client continued with the acquisition of 9 percent of the 28 percent acquired in Premier Finance Group Limited whilst oblivious of the deceitful shenanigans that you had perpetrated."
This acquisition, according to the lawyer, was confirmed by the Reserve Bank of Zimbabwe on September 9, 2009, with Mr Mamvura taking over the 9 percent shareholding through Brainworks Investments (Private) Limited (4,5 percent) and Rohloff Investments (Private) Limited (4,5 percent).
As Mr Mamvura served as the managing director of Premier Bank until a time when the working relationship between two disintegrated owing to Mr Manyere's alleged questionable banking practices.
This resulted in Mr Mamvura offering to sell you his shares and to have the security that he had tendered called back in order to divest from Premier Finance Group Limited, said Mr Tanyanyiwa.
However, Mr Manyere could not afford the purchase of the shares and Mr Mamvura wrote to him through Messrs Matizanadzo and Warhurst demanding payment and specific performance regarding the release of his security which demand Mr Mavura claims remained unanswered, though acknowledged, to date.
And Mr Tanyanyiwa insists that his client maintained his shareholding while eventually being able to retrieve his security.
He said Mr Mamvura ceased to be actively involved in the affairs of Premier Finance Group Limited but maintained his 9 percent shareholding through Brainworks Investments (Private) Limited which eventually became a consortium in which Mr Manyere was part to.
Later, it is alleged that Mr Mamvura went on to discover that ADC Financial Services and KMQ Enterprises jointly acquired 54 percent shareholding in Premier Finance Group Limited from the founding shareholders and ADC Financial Services proceeded to swap its 112 500 000 ordinary shares in Ecobank, in exchange for 87 200 000 ordinary shares in Brainworks Investments (Private) Limited.
Earlier, in August 2011 Ecobank Transnational Incorporated had acquired 70 percent shareholding in Premier Finance Group Limited for US$10 000 000. In this case, Mr Tanyanyiwa noted that his client was not aware of any of those transactions and neither Mr Manyere made any effort to appraise his client of these developments in which Mr Manyere allegedly played prominent roles in.
"Clearly, your efforts to conceal the transactions was so as to unjustly benefit from any potential acquisition of our client's shareholding to our client's detriment," he said.
In March 2015, Ecobank Transnational Incorporated proceeded to acquire Brainworks Investments (Private) Limited's 29,39 percent shareholding in what is now Ecobank Zimbabwe Holdings Limited for a purchase consideration of US$12 500 000, which was paid to Mr Manyere and his partner.
And Mr Tanyanyiwa insists that when this shareholding was acquired, his client still owned 9 percent of Ecobank Zimbabwe Holdings Limited through Brainworks Investments (Private) Limited which shareholding entitled him to 32,14 percent of the purchase consideration amounting to US$4 017 500.
"Our client has over the years engaged both of you regarding the rights to his share of the proceeds and whilst you have confirmed receiving the funds and made numerous undertakings to our client nothing has materialised to date," said Mr Tanyanyiwa.
"Naturally, our client is aggrieved and gravely disappointed by the continuation of your double dealing and deceit. Resultantly, we have been instructed to demand as we hereby do that you pay our client, jointly or severally, the sum of US$4 017 500.00 together with our collection commission in the sum of US$100 612.50.
"Should you fail to do so within seven (7) days of your receipt of this letter, we have further instructions to initiate proceedings of both a criminal and civil nature to hold you to account for your fraudulent activities and to ensure that our client is duly compensated for your unjust enrichment at his expense."
But in his response Mr Manyere who is being represented by his lawyers Hogwe and Nyengedza, denied entering into any agreement or arrangement in whatever form with Mr Mamvura which would entitle him to the demands he makes. Mr Manyere and Kambwanji also denied and disputed every allegation against them and challenged Mr Mamvura to prove his claim.
"The foregoing notwithstanding, surely it is trite that any legitimate claims, momentarily ignoring their inexistence, which may have been founded on the facts alleged by your client would have long since been prescribed by operation of law and therefore unavailable for litigation," said Mr Manyere's lawyers.
"We are, in the circumstances, left wondering as to the true motive actuating your client's unfounded, baseless and outrageous demands."
The lawyers said Mr Mamvura's claims were shocking and patently inaccurate and bordering on extortion.
"The mere misadventure of a demand where non- arises is extremely shocking in its defiance of logic and common sense. It just dismantles all folds of favour and sanity there could have ever existed prior," said the lawyers.
"Having personally known your client for some time our clients are left genuinely wondering whether yours has not been afflicted by a mild but temporary defect of reason as to allow his very fertile imagination to contrive a claim where none arises. They are concerned."
Messrs Hogwe and Nyengedza stated, in their response that the tenor of Mr Mamvura's demand, notwithstanding its baselessness and lack of foundation in fact, tends to malign and injure the integrity and moral standing and character of their clients.
"We register on that account, our clients' strongest protestations and their demand that yours withdraw all false allegations that find expression in your letter within the next 72 hours, failing which we shall be constrained to approach the courts for appropriate relief."
The lawyers have instructions to defend any claims that Mr Mamvura may bring against Mr Manyere and Mr Kambwanji.
Source - herald.co.zw