Business / Companies
PPC Zimbabwe celebrates its centenary and announces expansion plans
07 Feb 2013 at 10:40hrs |
Views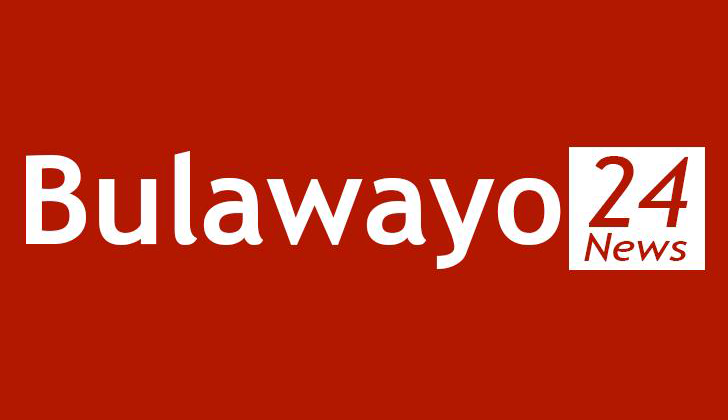 Portland Holdings Limited (PHL), PPC's Zimbabwe subsidiary, has announced its intention to construct a new cement plant to service the Harare and central Mozambique markets. The new plant will have a capacity of approximately one million tons of cement per annum and will coincide with the construction of a separate grinding facility in the neighbouring territory of Tete in Mozambique.
Ketso Gordhan, the CEO of PPC said in Harare today, "In recent years our investment in Zimbabwe has shown strong growth on the back of a more buoyant and stable economy. This together with the fact that PPC has received an indigenization certificate makes us optimistic about the future of the economy and the country as a whole."
This announcement was made during the PHL's centenary celebrations in Harare today. PHL was first registered as a company on 6 February 1913 and, similar to its parent company in South Africa, has for 100 years been an integral part of Zimbabwe's infrastructure development. Its core cement brand, Unicem, can be found in virtually every key structure in the region from the Harare International Airport to the mighty walls of Kariba Dam.
"The construction of additional cement capacity will ensure that PPC continues to be a key player in the development of infrastructure in Zimbabwe and neighbouring countries. It is totally in line with our stated strategy of growing our non-South African revenue from the current 21% to at least 40% by 2016", adds Gordhan.
The preliminary study for a new plant in the Mashonaland province is at an advanced stage, and significant investment has already been made in exploration drilling at various locations. PPC has dedicated resources in Zimbabwe and this, together with support from PPC's head office, will now commence with a full scale feasibility study including the selection of an equipment supplier.
Zak Limbada, the MD of PHL, said "Not only will this investment address the expected future increase in cement demand in Zimbabwe, but create employment opportunities, beneficiation of the country's mineral reserves, and a significant growth opportunity for our indigenisation partners."
PPC Ltd is the majority shareholder of Portland Holdings Limited. It acquired PHL in 2001.
History of PHL (PPC Zimbabwe)
Date Activity
6 February 1913
Portland Holdings Limited, now trading as "PPC Zimbabwe" was registered under the name "Premier Portland Cement Company".
1914
The company went into production at Cement Siding near Bulawayo. The first sale was to then Wankie Colliery Ltd, a relationship that has endured for 100 years. In this year the company produced 25 tons of cement a day.
1916
Exports to Northern Rhodesia (Zambia) and the Belgian Congo (Democratic Republic of Congo) commenced.
1918
PPC Ltd first acquired an interest in Premier Portland Cement Company
1921
Premier Portland Cement Company was listed for the first time on the local Stock Exchange
1928
PPC Ltd, through further investment, acquired control of Premier Portland Cement Company
1930
Premier Portland Cement opened the Colleen Bawn Quarry. The plant near Bulawayo was upgraded.
1946
A rival cement company, Rhodesia Cement (Ltd), established a factory at Colleen Bawn.
1946
A second manufacturer, Rhodesia Cement Ltd (Rhocem) went into production.
1949
"Rhocem" began production with the capacity of 80 000 tonne/annum
1950
Premier Portland followed up with a new 80 000 ton/annum kiln at Cement Siding
1960
's Political uncertainty saw demand plunge by almost 50%
1963
Premier Portland Cement and "Rhocem" were working at one third of their capacity
1965
Premier Portland and "Rhocem" merged their cement making assets into a joint company - United Portland Cement Co. (Pvt) Ltd (and the Brand "UNICEM" was born) with a 50/50 shareholding
1980
Rhodesia Cement Ltd changed its name to Portland Holdings Ltd (PHL)
1982
PPC Ltd exited Zimbabwe and sold its entire shareholding in Premier Portland Cement to PHL
1984
PHL established an Employee Shareholder Trust
1980's - 1990's
PPC Ltd maintained its support through technical agreements
1993 - 1998
The company took advantage of the liberalisation of the Zimbabwean economy and rebuilt both the Colleen Bawn and Bulawayo factories.
1999
Annual cement demand in Zimbabwe was around 1.2 million tons
2001
PPC Ltd acquired 100% of PHL, this was seen as an investment as well as a step in the development and growth of PPC's geographic footprint. PPC Ltd listed on the Zimbabwe Stck exchange, and PHL delisted.
2008
The annual cement demand in Zimbabwe declined to around 100 000 tons.
2009
The Zimbabwe economy adopted the US dollar as its primary currency, since then cement demand has risen substantially reaching demand in 2012 similar to those achieved in 1999.
2010
The old rotary clinker cooler at Colleen Bawn was replaced by a state of the art hydraulic operated grate cooler. This $20 million dollar project resulted in improved energy efficiency, higher grade clinker and increased capacity by around 20%.
2012
PPC receives indigenisation certificate PHL announces further expansion at the Bulawayo factory.
2013
PPC Zimbabwe announces the intention to commence a full scale feasibility study which will culminate in a new cement plant being built in the country.
Source - College Hill