Business / Companies
Pastel launches its cloud based accounting programme for SMEs
13 Mar 2013 at 08:45hrs |
Views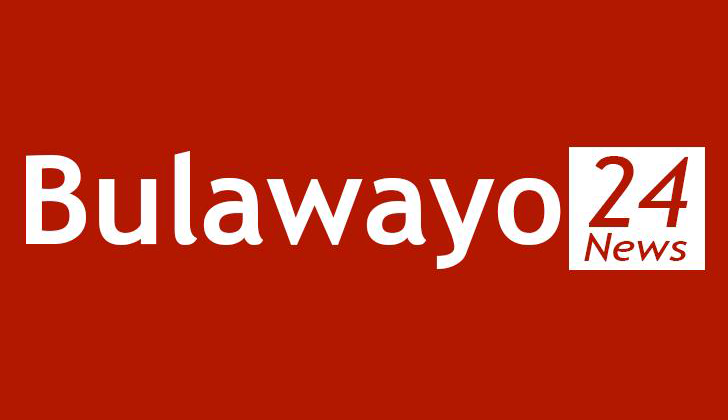 Pastel Software Zimbabwe, in partnership with Utande, on Tuesday launched Sage Pastel My Business Online, a cloud based accounting programme designed for start-up and small businesses that enables them to access and work on their accounts online from anywhere in the world.
This is the first cloud-computing accounting programme in Zimbabwe, enabling small businesses to store their accounts information 'in the cloud' rather than on their office computer, making it accessible to them anywhere where there is an internet connection.
Pastel Software Zimbabwe, the distributor of Sage Pastel accounting software in Zimbabwe, is providing the My Business online programme, while internet service provider Utande is the host partner, providing the 'in the cloud' storage capacity at its data centre located in Harare.
My Business Online makes it easy to manage customer invoices, receipts, supplier invoices, returns and payments. It also helps manage stock items purchased, sold and returned, view reports and send customer invoices and statements quickly and easily.
This web-based business software solution can be accessed from anywhere using a computer, ipad, smartphone or iphone.
Demonstrating some of the key features of My Business Online, South Africa-based Sage Pastel managing director Steven Cohen, who was involved in developing the product from the beginning, said My Business Online worked in the same way that Facebook does.
"With Facebook you can log in from home, office or the moon, if you ever decide to go there.
"My Business Online works in the same way. Even if your computer gets stolen you can still log in," he said.
My Business Online is easy to use. Terminology has been kept simple. No previous accounting knowledge is needed. Information can be accessed quickly and easily as long as there is an Internet connection.
Mr Cohen explained that My Business Online has a drill down dashboard, which gives a bird's eye view of the business and how it is doing, including information on sales history, top customers by sales, recent transactions and outstanding balance. The user can drill down from the dashboard information to more detailed breakdowns of statistics.
"In the past one needed a bookkeeper with accounting knowledge to do the bookkeeping but My Business Online has given us the opportunity to rewrite the software. You do not need to be an accountant or be doing bookkeeping to run this programme," Mr Cohen said.
He said My Business Online made it possible for bookeepers to work on accounts from their home or anywhere else, enabling them to work for a number of clients. They would be able to edit entries, he said.
"If you process a cheque with one cent wrong you will be able to edit it," he said.
Mr Cohen highlighted the convenience of being able to access My Business Online on a mobile phone. Sales persons could, when out in the field, view which customers owed money, what they owed, their physical address and contact details. They could write an invoice and e-mail it to the customer, while with him.
The online access meant the accounts were always accessible. There was no need to copy accounts from one computer to another.
"There are no synchronisation issues. It is a whole new way of working," he said.
He added that one of the chief advantages with My Business Online was that there was no need for upgrades.
"With My Business Online you always know you are working on the latest version and that you are not missing anything," he said.
Also speaking at the launch, Dandemutande chief technical officer Collin Franco explained that 'cloud' was simply another name for Internet, which he said was every marketer's dream tool.
He said because of stiff competition it was essential that every company has an online presence. He said the Internet had the advantage of being dynamic, interactive and attracting customers.
"If you want to be part of the growth embrace the Internet," he said. "It is useful, influential in daily life and has a place in daily strategy."
The first customer to use My Business Online in Zimbabwe, Isabel Hayter, who is finance director with a well known firm, said after she saw the advert for a free trial in the newspaper she logged in straight away and could instantly understand the way it worked.
Although My Business Online was only officially launched on Tuesday, a free 30-day trial has been available for several weeks.
She said she was able to understand My Business Online within a day. Once she introduced the programme to others she did not have to travel to various branches to help with the accounts.
"Once they are finished they give me a call and I simply log in from whereever I am and see," she said.
"It is a fantastic product and I recommend it to all small businesses."
She said training on an accounting programme was generally daunting for non-bookeepers.
"But not with this one. It is simple to understand even for non-accounting people," she said, adding that she wondered why it had taken so long to introduce it.
Yama Kapininga, who became the second customer to use it in Zimbabwe, shared the same sentiments.
Mr Kapininga, who has been in the information technology industry for 20 years and runs a food and beverage business, said in Zimbabwe the thrust with small businesses was to keep overheads as low as possible. My Business Online was easy to use and involved no running costs.
There is a monthly subscription for My Business Online but no licence fees or upgrades. Upgrades are done automatically.
"It is also easy to learn how it works and even to teach others," Mr Kapininga said.
Mr Cohen also briefly introduced Pastel My Money to the seminar. He said My Money, which is for personal or home finance and budgeting, would be launched in Zimbabwe soon.
My Money gives an overview of spending habits, bank account balances and what one has left at the end of each month. It also allows one to capture income, expenses and bank transfers or use the easy bank import option to import bank and credit card statements, all at the click of a button.
"It does not help you save money but it gives you control over that money.
"It makes it easy to do accounts online. If you log in you will be able to see what money was spent and what the money was spent on in the form of a bar chart.
"Whenever you log in it will automatically fetch your data from the bank," Mr Cohen said.
Source - MHPR Public Relations Consultants