Business / Companies
Econet settles $85 million of the $137.5 million licence renewal fees
31 May 2013 at 10:45hrs |
Views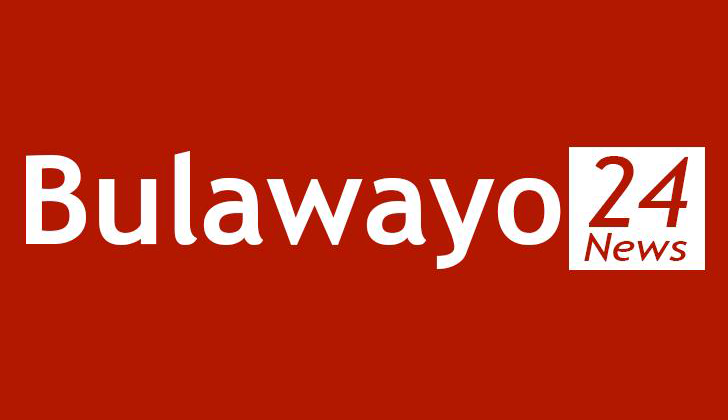 Econet Wireless Zimbabwe's licence was renewed and licence period extended to 20 years while the licence renewal fee was set at $137.5 million, group CEO Douglas Mboweni told an analyst briefing yesterday.
Of the required renewal fee, Mboweni stated that Econet "has settled $85 million and the rest ($52.5 million) will be paid by end of the year."
He noted that the firm's operating licence which was issued for 15 years in July 1998 was scheduled to expire on 9 July 2013 and $100 million license renewal fee was stipulated.
"I am pleased to announce that the operating licence was renewed; renewal fee was set at $137.5 million and licence period was extended to 20 years. All operators will be required to pay the same licence fee on renewal of their licences," he added.
Presenting on the financial highlights group deputy finance director Roy Chimanikire noted that the group's revenue went up 14% from $611.1 million in FY12 to $694.8 million in FY13 mainly due to the increase in subscribers.
"The revenue mix largely remains unchanged but there is an increase in other revenue streams particularly the non-voice revenue streams…When you look at the revenue growth, largely underpinned by voice and 3.8% of that growth is attributable to non-voice revenue streams which is encouraging ," he said.
He stated that data has been seeing strong and tremendous growth and that's where the group has put a lot of investment into.
"When you look at our margins we believe that our cost structure has been properly aligned to creating a stable growth platform for the business," said Chimanikire.
Furthermore, he told analysts that the group recorded a 15.6% drop in PAT to $139.9 million from $165.7 million mainly due to growing financing costs.
"This drop was largely as a result of factors to do with depreciation and interest costs," he said.
The group's Capex "has been steadily declining; in 2011 capex/revenue ratio was at 55% and has declined to 21% in the current year."
"So that ratio is reflective of the level of investment we made initially and the stage of growth we were at then and what we are looking at now. Suffice to say that although we see a high penetration in terms of voice there is still quite a strong demand in terms of data services," he added.
EBITDA went up 5% from $290.9 million to $305.3 million whilst EBIDTA margin dropped from 45% to 44%.
At regional level, Chimanikire said their EBIDTA level is higher than most of the other telecoms that they compare to most of the times.
"It's really demonstrating that the value that we've created as a business is quite substantial and that value has been underpinned by the growth or the investment that we've made in our infrastructure and some of the strategic levers that we've put in the business," he said.
The group's network investment dropped by 32% from $216.0 million to $147.0 million.
Depreciation and amortisation increased by 54% to $71.6 million in line with the asset base growth. Meanwhile, the group's total assets surpassed the $1 billion mark registering a growth of 25% from the previous $812.4 million.
"When you look at our depreciation and amortisation you will see that increasing relative to our overall cost base and that's really a function of the level of investment or capital that was put into the business," noted Chimanikire.
Chimanikire told analysts that the group secured a multi-creditor loan facility of $307million during the period under review that increased finance charges and ate into the company's profitability.
"Interests costs have gone up because we've finalised our vendor-financing facilities from shorter term facilities to more structured long-term facilities," he said.
The debt to equity ratio improved to 54% from 65%.
Commenting on market position Mboweni said; "In terms of market position, we now have what we call the value share analysis and we sit with 75%... In terms of subscriber growth, we have 8 million subscribers and taking from the statistics that POTRAZ has shared with us we are looking at a penetration rate of 97%."
"We believe that in a couple of months to come we will cross the 100% mark; the reason is that there will be more sim-cards than people in the country and its classic of what you see in countries like Botswana, South Africa, Namibia…," he added.
Mboweni added that there are three fundamentals pillars in terms of executing there strategic goals going forward and these are voice, data and overlay services.
"Voice is the major component of this business but there is a trend even when you look internationally that the growth within voice is slowing down and the question that has been on so many people' s minds is what do we do…" said Mboweni.
He noted that the growth in data is impressive because the demand for data is increasing.
"We have positioned the business in such a way that we take advantage of the potential that exists within the data and the overlay space. And as we go into the future, you will see more and more products coming out particularly out of these two (data and overlay space)," he added.
The group's data subscribers increased by 52% from 2.1 million to 3.2 million in the period under review.
Mboweni said the company is not going to fight services like WhatsApp, Skype, Viber, etc but they are going to configure the business to benefit from them.
He further noted that EcoCash subscribers improved by 62% from 1.3 million to 2.1 million with the agency network that supports the EcoCash business witnessing a growth of 242% to close at over 3 000 agents.
EcoCash has processed transactions worth $1.2 billion since launch in September 2011 with 33% of that value in the last 3 months. The platform has processed about 55 million transactions since launch.
"A lot of questions have been asked in the past on why we took a position in a bank. This is a driver; this is almost like…a back office kind-of fundamental platform to drive the initiatives in our data and overlay space.
"When you look at EcoCash today we are able to do certain use cases which have not been possible in other markets primarily because we took a strategic position to have a strong foothold on the bank.
So strategically going into the future we could not have done it any other way and you could note that there is recognition now that internationally EcoCash is the fastest growing in the world after M-PESA," he said.
Furthermore, Mboweni noted that currently 10 banks integrated with EcoCash. He also said they injected $50 million into TN Bank thus meeting the June 2014 central bank capital requirements.
Commenting on 3G network, he said the company is not deploying 3G infrastructure like what they used to do when there was shortage of capacity.
"What we're now basically doing is to analyse the statistics in terms of volume of traffic within the market.
We're now driven by these demands or needs to deploy the appropriate infrastructures… looking at were the traffic is and making sure that there is enough capacity," he said.
Source - zfn