Business / Companies
SA probes owners of Zim company over 'racist interrogation'
13 Jan 2014 at 10:51hrs |
Views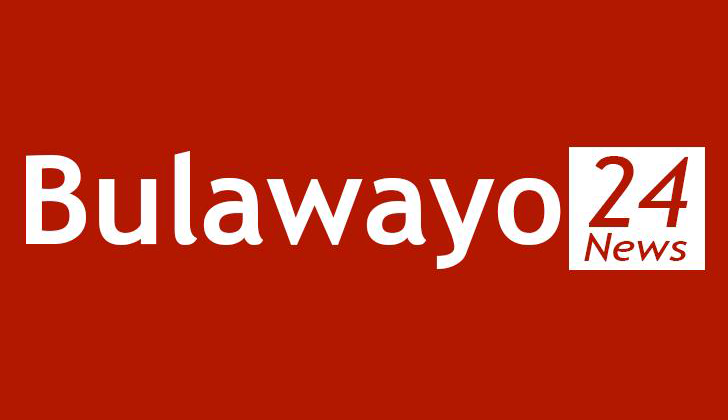 JOHANNESBURG - South Africa's priority crime investigation unit, the Hawks, is investigating the company which owns Bokai Platinum in Zimbabwe following allegations that the emails of senior staff were illegally hacked and some employees put under undue pressure in "a racist interrogation."
Among the senior employees allegedly subjected to an array of illegal measures by the so-called Special Investigating Committee of UK-listed and diversified natural resources multinational, ENRC Plc, and its London law firms, Dechert LLP and Addelshaw Goddard, are Walter Shamu - son of Zimbabwe's ICT minister Webster Shamu - and Gordon Thompson.
Thompson is the CEO of the pan-African gold exploration and mining company, Taurus Gold, which is partly-owned by ENRC, and Shamu is its Chief Operating Officer and a former head of Platinum engineering for ENRC Africa. The company has offices in Johannesburg, South Africa.
Major general SM Sibiya of the Hawks has written to ENRC advising that the crack police unit is investigating five individuals and the two law firms.
The Hawks are also demanding affidavits confirming or denying that emails and DropBox accounts were hacked on the company's instructions.
Also requested is information as to whether ENRC has paid the invoices issued to it by the law firms for the hacking services.
An ENRC insider who has had sight of the invoices and proof of payment said this confirmed that the company and the law firms broke the law in South Africa and the UK by using illegal methods to invade the privacy of Shamu and Thompson, and possibly of other employees as well.
The members of the ENRC Special Investigating Committee and their lawyers went "way beyond the boundaries of acceptable conduct" in an investigation "apparently sparked by an attempt by a faction inside ENRC to hijack the company," said the source.
In his affidavit regarding a breach of South Africa's Electronic Communications and Transactions Act to the Hawks, Shamu says he was called to a meeting in ENRC's offices in London in March last year.
He says he felt "intimidated, railroaded, led on, and wrongly paraphrased" during the first day of what turned out to be a two-day third-degree interrogation which formed part of an internal company investigation.
Thompson says in his affidavit to the Hawks that ENRC and its lawyers "unlawfully accessed my personal and private information, including Taurus Gold Ltd's data, where I have an electronic mail account, Vodacom Blackberry account, which includes my private and professional contacts and Short Message Services text messaging accounts."
He was at no time approached for consent to permit access to his accounts, says Thompson, nor did he ever do so explicitly or implicitly.
He knew he had been hacked, says Thomson, when, during an interrogation by the investigating team including employees of ENRC and the two law firms, he was shown copies of his own mails he had never provided to them.
Subsequently told to lodge a formal complaint with the lawyers, he has never received a response after doing so.
ENRC's Special Investigating Committee was established on the instruction of the company's then chairman, Mehmet Dalman, says Thompson.
During his interrogation in Johannesburg and via video link with London, he was told the investigators were working under Dalman's direct instruction.
Shamu says he was not told whether he was being interviewed as a witness, a target of the investigation, or in some other capacity, and he was instructed to keep the interview confidential and not to discuss it with anyone inside or outside ENRC.
He says he felt "sandbagged" by the methods employed.
In his complaint to the Hawks, Shamu says he had the distinct impression that the interrogators from ENRC, Dechert LLP and Addelshaw Goddard had made up their minds that he was guilty of wrongdoing even before talking to him, and their questioning was designed to force him to agree with their conclusions.
"I was very uncomfortable to be going through a process without legal representation or even access to peers and colleagues I trusted within ENRC," he says.
He was forced to hand over his laptop and mobile phone, and asked for the private passwords for his ENRC and Taurus Gold email accounts, even though Taurus is only 33 percent-owned by ENRC.
Shamu says he gave the investigators his passwords as it did not occur to him that as a minority shareholder in Taurus, ENRC had no right to demand access to that company's communications without its approval.
Asked for his passwords for his personal Gmail, Hotmail, and DropBox accounts, Shamu refused.
In the following days he was cajoled to hand them over, and threatened that if he did not, he would be reported to the CEO of ENRC.
It was after this that his personal mails were apparently hacked illegally.
Day two of Shamu's interrogation in London saw the questioners becoming "increasingly agitated" and finally letting the mask drop, Shamu indicates.
Asked by one of the lawyers for ENRC who took the decisions on Shamu's work, including meetings with ministers in Zimbabwe and elsewhere, he replied that doing so was part of his own responsibility.
This response was met with disbelief and immense pressure to reveal who in London was pulling Shamu's strings.
"The lawyer said that "considering the scale, implications, and sophistication of things they were investigating, he would be flabbergasted if I was the one making the decisions," Shamu says in his police affidavit, in which he names the lawyer involved.
The implication and behaviour of the lawyer, said Shamu, was "without doubt that an African man would not be in reality entrusted with such important responsibilities as I had for a mining company of the magnitude of ENRC."
The "attitude, tone, smirks, and comments" of the lawyer "needed no interpretation, there had to be some smarter guy pulling my strings."
Legal experts say the South African investigation could just be the beginning of the legal woes for ENRC, and its London law firms Dechert LLP and Addelshaw Goddard.
It is very likely, said one, that the Serious Fraud Office in the UK could be interested in this case.
Source - dailynews