Business / Economy
Zimbabwe cash crisis escalates
14 May 2017 at 15:43hrs |
Views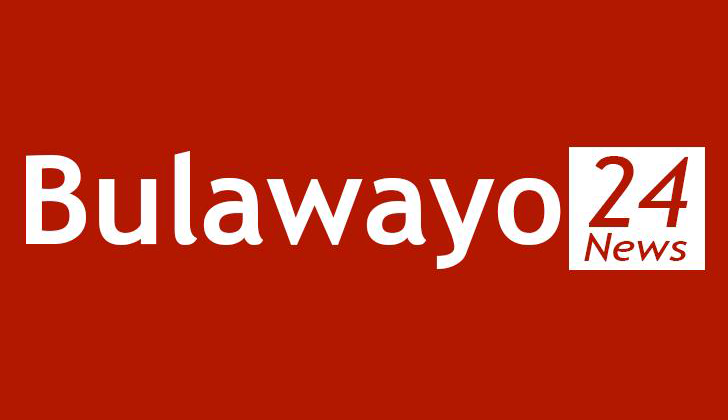 Zimbabwe's prevailing cash crisis has escalated, with queues visible at many banking halls in Harare, a survey has shown.
Reserve Bank of Zimbabwe (RBZ) governor John Mangudya has said queues for cash were usually long during month-ends, but lately the queues have become an everyday thing.
Despite calls to embrace plastic money, it appears people's desire for cash has not died down.
For most of last week, long queues were the order of the day at Steward Bank (Joina City and Eastgate branches), Stanbic Bank (Samora Machel and Nelson Mandela branches) and CBZ Bank Kwame Nkrumah branch as depositors jostled to access cash.
Most banks in Harare's central business district were giving a maximum of $50 per day.
"I came here last night and slept out in the open enduring the cold and when the guard came, he gave me number 96 but I still have not been served. I spent the whole day here and I did not go to work. I don't know whether I will get my money," said Stephen Machara who was at Steward Bank Joina City branch.
The continuing cash crisis comes after Industrial Psychology Consultants recently said in a report titled Productivity Losses As A Result of Bank Queues Report, that between $20 million and $40 million was being lost monthly by employers through payment of wages and salaries to workers who were not productive as they would be queueing for cash.
This loss could result in a cumulative annual loss of $500 million according to the report.
"In as much as the Reserve Bank of Zimbabwe wants us to use plastic money, we still need cash for other transactions. Mind you, not all landlords accept transfers. We asked them to open accounts but still they want money in cash," said one depositor who was at the CBZ Kwame Nkrumah branch.
A senior bank official said RBZ should avail more bond notes to tame the cash crisis occurring in the economy.
"I suppose there is not enough cash in the country and RBZ should simply make available more bond notes because the cash to deposits ratio is very low," he said.
RBZ is promoting the use of plastic money and has directed banks to reduce by half the real time gross settlement (RTGS) charges, which now stand at $5.
"I came here at 4:30am but I am yet to be served. My landlord said he wants his money in cash.He says he is not worried about when I will give him the money as long as it is in the form of cash," said a depositor identified as Clever Chinodya.
CBZ chief executive officer Never Nyemudzo said the best way to deal with cash shortages was to continue to educate people on the need to embrace plastic money.
"What I could say about cash shortages is that as banks, we have work to do; to continue educating our valued customers to use alternative means of payments, including internet banking, RTGS and general swipe," he said. He was speaking at the sidelines of the bank's annual general meeting on Thursday.
Meanwhile, some depositors have taken matters into their hands. Standardbusiness witnessed an incident where a woman got furious, accusing a cash dealer operating at Eastgate Mall of hoarding cash while she was struggling to access her money from the bank.
"You have a lot of money in your hands and yet people are desperate to get their money from the bank. You are very cruel," she shouted at the cash dealer, who however, seemed unmoved by the attacks.
Economist Clemence Machadu said it was sad that bank queues were getting longer each day while the black market was flourishing, with the RBZ having to import $10 million weekly.
"It's actually ironic that as bank queues are getting longer and longer, the black market is proliferating.
Surely, given how the central bank is importing cash weekly, one wonders whether the money is not being thrown in a bottomless pit as the transmission effect must manifest in the form of shorter queues," he said.
"It is hoped that more work will be done to rein in the black market using existing pieces of legislation or creating more effective ones. The black market must not be allowed to hijack the financial sector at the expense of ordinary citizens."
Machadu said the capping of cash-back facilities to $20 also meant that people intending to withdraw amounts above the cap now had to queue at the banks for cash as various supermarkets countrywide were acting as extensions of banks, thereby relieving pressure from the banks.
Mangudya last week bemoaned inefficient money circulation, saying it was working against the growth of the economy.
"If there was an efficient circulating system, that fund would be sufficient to oil the economy. But the money is not circulating as efficiently as we would require. This is because the economy requires us as a team to improve on discipline to ensure that as business and traders, when we receive money we bank it again. Then it becomes a cycle," he said.
Mangudya said cash deposits at banks and nostro holdings had increased by 50% to $450 million. He said the cash available included $140 million in bond notes, $23 million in bond coins and an estimated $400 million to $600 million was circulating in the economy.
Source - the standard