Business / Economy
Somaliland Economic Forum 2023: A gateway to sustainable Investment
02 Oct 2023 at 09:52hrs |
Views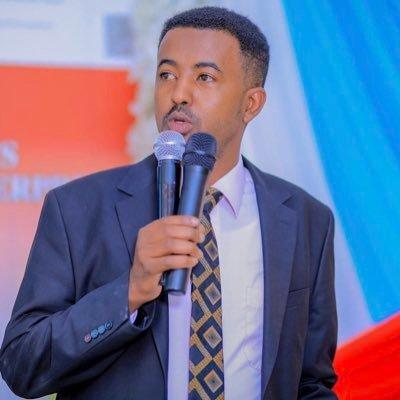 The upcoming Somaliland Economic Forum 2023, scheduled to take place on 13-14 October at the prestigious Ambassador Hotel in Hargeisa, holds tremendous promise for promoting sustainable investment in the region. With dedicated sessions aimed at addressing challenges, exploring opportunities, and encouraging collaboration between government bodies and regulatory authorities, the forum is set to be a platform for showcasing the investment potential of Somaliland. Director General of the Ministry of Investment and Industry Development, Mohammed Osman Saed, expressed his enthusiasm for the event and highlighted the efforts being made to attract investment from various countries around the world.
One of the key focuses of the Somaliland Economic Forum 2023 is to promote sustainable investment in the region. This entails attracting investments that not only generate profits but also contribute to the long-term development of Somaliland's economy and social fabric. Through targeted sessions and panel discussions, government officials, industry experts, and potential investors will engage in fruitful conversations regarding the importance of sustainability and responsible business practices.
The forum provides a unique opportunity to identify challenges and devise strategies for overcoming them, while also exploring the vast investment opportunities in various sectors of Somaliland's economy. These sectors include renewable energy, infrastructure development, agriculture, tourism, and telecommunications, among others. By openly discussing both the strengths and weaknesses of the investment landscape, the forum aims to foster an environment conducive to successful investments while finding innovative solutions to overcome obstacles.
The Somaliland government, recognizing the crucial role it plays in promoting investment, aims to collaborate closely with regulatory bodies to create a favorable investment climate. By streamlining bureaucracy, improving legal frameworks, and providing incentives for potential investors, the government hopes to attract both local and international businesses. Regulatory bodies also have a critical role to play in ensuring transparency, fairness, and accountability in the investment process, thereby building trust and confidence among investors.
As Director General of the Ministry of Investment and Industry Development, Mohammed Osman Saed is a key driving force behind the promotion of Somaliland as an attractive investment destination. Through his tireless efforts, Saed has engaged with stakeholders from countries such as Sweden, Japan, the USA, and several others. His passion for sustainable investment and dedication to inspiring confidence in potential investors have played a significant role in organizing such a significant event as the Somaliland Economic Forum 2023.
The Somaliland Economic Forum 2023 marks a pivotal moment in positioning Somaliland as an investment destination. With a dedicated session on promoting sustainable investment and the involvement of industry experts and government officials, this event is set to pave the way for future economic growth. Under the guidance of Mohammed Osman Saed and other officials, the Somaliland government is making substantial efforts to attract investments from around the globe. The forum provides an invaluable platform for bringing together stakeholders, addressing challenges, exploring opportunities, and working towards a prosperous and sustainable future for Somaliland.
Source - Nicholas Ncube