Business / Local
New President for Mine Workers - Nomboka
27 Jun 2021 at 09:47hrs |
Views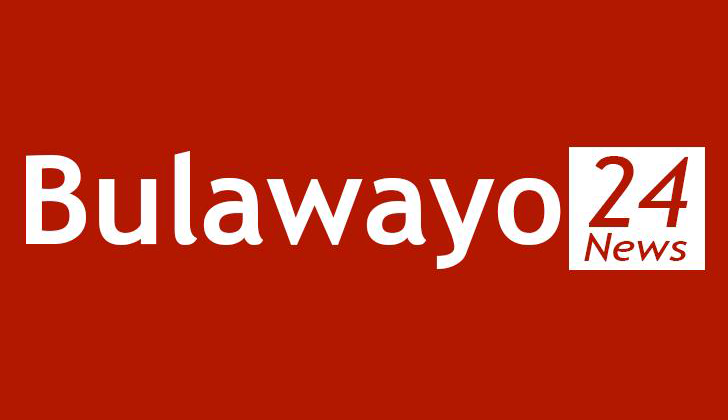 HARARE: In the latest breaking news, Nomboka Javangwe Kurebwa has scooped the NMWUZ - National Mine Workers Union of Zimbabwe's hottest seat to become Acting President, this reporter can reveal.
"I'm humbled to be so highly elevated and would want to thank all those who stood up with me in realising this majestic opportunity", said Nomboka while speaking to this reporter at the Union's Harare Head Office.
The change in power structures has not been easy but an litmus test for the Union, which has rather chosen to boodly pursue the right path by unequivocally abiding by the rule through strict adherence to the organisation's Constitution.
"It's not easy to follow a constitution religiously, particularly when it involves your loved ones, as what led to this radical power shift has been mainly through the violations of the provisions of the Union's constitution," said Mr Silvester Mushaike, the Secretary-General of NMWUZ.
Sources privy to this report can further reveal that the former Founding President, Ndodana Sithole had stopped short of paying the required monthly subscriptions, a reason topical among his other violations of the organisation's Constitution.
The Clause reads as follows:
A member of the National Executive Committee shall vacate his/her seat on non payment of subscriptions for a period of more than ,3 months…
Thus, the latest sitting of the Union's Executive Council in Harare last week left them with no option but to announce the eventual removal of Ndodana who was also a co-founder.
This was done in the letter and the spirit of the organisation's Constitution and in a bid to uphold its statutes as the Union's Executive Council had not much of an option but to do that which was in the best interest of the Union and its key stakeholders.
"The Council had no option but to uphold the Constitution as was fit and we were grateful however to note that the replacement was not that difficult due to fact that Nomboka was a capable and visionary Second Vice President who did not hesitate to take over as Acting President pending Congress," further expounded the Secretary-General.
Meanwhile Ndodana Sithole has taken the Union's role of Education Officer to ensure that the legacy of the Union lives on through educating members of where they're coming from and the direction the union should assume while on the one hand, the young, energetic and visionary Nomboka is already doing everything under his office to organise for a retreat which will see him and his team come up with a more defined vision, mission and operational strategy for NMWUZ.
"Everything has a plan and we must do that in the most proper demeanour so that we clearly show the world that we are made of both virtues of merit and excellence, which in any given leadership paraphernalia, act as a rubber stamp to show how serious an organisation of such a magnitude upholds and promotes matters regarding the fair representation of employees, a situation which remains a burden for us all within our organisation's top echelons," Nomboka said in a comment.
The leadership retreat is set to have a buy-in of Nomboka's turnaround vision, not just by the Executive Council, as is common worldview, but the entire spectrum of the Union's vital stakeholders.
Nomboka's new team comprises of Sithokozile Chipembere, a WAC - Women Advisory Council representative, all the way from Hwange who was elevated to Acting Vice President, and Nqobizizwe Sibanda, the Youth Coordinator who was elevated to Treasurer-General, and last but not the least, Emmanuel Takavarinda, as Safety Officer.
The Acting President's is likely to centre his turnaround strategy on creating a vibrant management organogram, a feature which has been missing in the Union's business since formation.
This being done is set to grow the Union into a more professional entity that every progressive stakeholder will be proud to partner with. "Our thrust as leadership is to build a stronger Union capable of handling the delicate labour issues of mine workers with alacrity – and you all know that this speaks to transparency, and accountability, which in turn builds on integrity and credibility of our services," postulated the new Acting President.
A lot is still at stake regarding the welfare of mine workers in Zimbabwe. Many continue to live under harsh working conditions where rules regarding health and safety continue to be down played, to non-wage payment and the list goes on and on. Issues of gender parity in leadership within mining companies and taxation continue to go unwatched, a scenario which continues to robe Zimbabwe of the much needed fiscus to run Treasury.
"NMWUZ would like to congratulate this new formidable team and wish them the best in their endeavors, in particular Nomboka Javangwe who takes over the hot seat where all eyes are focused, and I urge you our new head of our Executive Council to be bold, vigilant and courageous," said Mushaike in his official congratulatory remarks.
Among some of the main duties of the President include routine visits to mines in Zimbabwé, to ascertain their efficiency and timously resolve challenges facing workers committee members, review their constitutionality, and also investigate and hear from the general work force if those representing them in these selfsame committees, if they would have been chosen by them as there are numerous cases now, and in most mines where these workers committees comprise of members hand-picked and nechodemously fronted-up by employers. Such unions act as masquerades and deny workers their right to self representation.
"NMWUZ is represented by mine workers and I'm one of them because I believe there is nothing for the worker without the worker and we also feel the urgent need for Government to review the current NEC - National Employment Council and ensure it's split into two entities, the one representing those bigger players who are mining enclosed minerals such as gold, diamond platinum etc and the other to be inclusive of those smaller and often struggling extractors who have outdated machinery and not so clearly defined management systems and workers' committees," Nomboka added in a retortus back answer.
As stipulated by the NMWUZ Constitution, the new Interim Executive set up will remain as is till Congress, which is scheduled for next year.
The Union's Execute Councillors have since promised to rally behind their new Acting President.
Source - Maxwell Teedzai