Business / Your Money
Forex Trading: Indispensable tools for generating maximum profits
13 Jul 2023 at 11:14hrs |
Views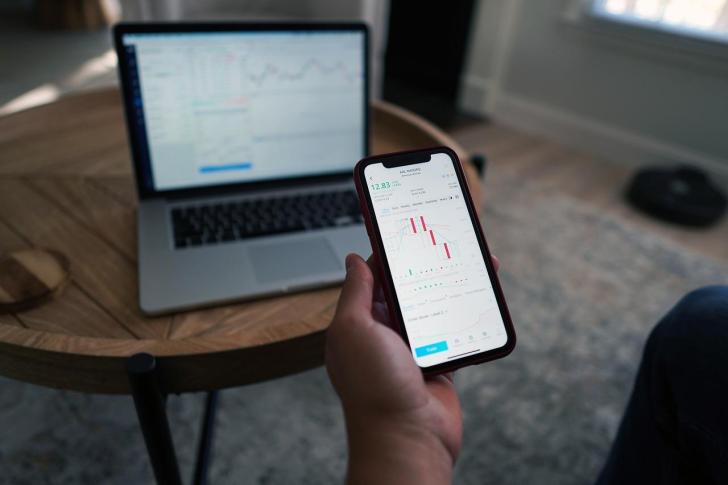 Forex trading
is one of the best ways to diversify investment portfolios and earn a living. This activity has become incredibly popular, especially with the youth battling chronically high unemployment levels and crippling poverty.
If you'd like to use forex to better your life, you're on the right path. But know that generating decent profits from this activity requires you to use several crucial trading tools, including:
Trading Platform
Forex trading requires you to have access to a good trading platform. Many trading platforms are available today. Although all claim to be the best, they are not. Some are unreliable and only out to siphon your money. You can isolate a bad trading platform from tell-tale signs like unrealistic promises, lack of transparency, poor online footprint, and deplorable customer support.
The best among the pack has outstanding qualities like an intuitive user interface, reasonable spreads, and pocket-friendly fees. Most importantly, they are affiliated with reputable forex brokers.
Financial Newswire
Trading the news is a common practice in this industry. There are two general ways to trade the news. The first option, directional bias, involves expecting the market to shift in a particular direction after a news release.
On the other hand, a non-directional bias recognizes that a news event will encourage a move in the market but doesn't specify in which direction.
Trade the news if you want to be a successful forex trader. But note that this option requires you to avidly peruse through relevant financial newswires. These provide real-time information on aspects that can impact the market, like economic conditions, geopolitical events, company press releases, and central bank announcements.
Time Zone Converter
The global forex market is usually open 24 hours a day, five days a week. It closes during the weekend to give traders time to take a break and attend to other vital aspects of their lives. The forex market isn't active throughout the day, with most remaining active for around nine hours. After closing time, things become slower, and activity moves down.
Every forex trader should be familiar with the market's operating hours. They should also know the
four main trading sessions
: New York, Sidney, Tokyo, ad London. Lastly, as a trader, you need a time zone converter. This will enable you to identify the trading sessions open in the present local time.
Calculators
Successful forex traders use different calculators, including:
-
Margin calculators:
A margin calculator calculates the margin required to open and hold a position.
-
Pip Value Calculators
: With a
pip
value calculator, you can determine the value per pip in your base currency.
-
Swap calculators
: A swap calculator lets you calculate the interest rate difference between two currencies.
-
Profit and Loss calculators
: As the name suggests, you can use a profit and loss calculator to determine a trading position's potential profits and losses.
If you want to increase your odds of profiting from forex trading, use a combination of all necessary calculators.
Become a Successful Trader Today
Are you getting maximum returns from forex trading? If not, check if you have the necessary tools. These include financial newswires, trading calculators, time zone converters, and reliable journals. And even if you're reaping immensely from your trading activities, you can always appreciate some more, right? The bottom line is such tools are indispensable for a forex trader.
And above all, remember to always trade with a recognized broker or platform.
Source - Byo24News