Entertainment / Arts
One on one with a Mutare based sculptor
22 May 2017 at 20:57hrs |
Views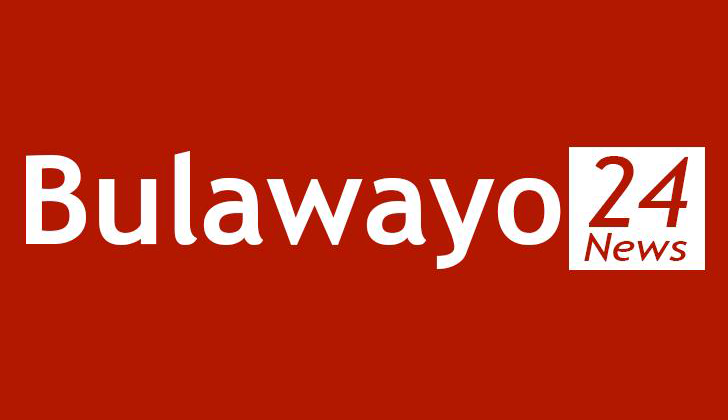 Chimuka Art and Crafts Foundation Trust in Mutare is an institution that has groomed many successful artists who has recognized artifacts but for the past decade their operations had been in a precarious position.
Farai Matiashe (FM) recently visited the Chimuka Art and Crafts Foundation Trust Founder and Director Mr. David Chimuka (DC). The following is the discussion excerpt.
FM: You may start by giving us the background of the institution.
DC: It all started when I was still in primary in Chimuka Village, Honde Valley. I always had this idea of establishing an art institution because I was talented in arts. After school I then moved to Harare. In 1978 I joined Roy Gathrie's Arts and Village Promotion which operated in Chinhoyi Street by that time. It relocated to Lighton Road. We then seperated when Roy relocated to Masasa, where they founded Chapungu Sculpoture Park, and I relocated to Aerodrome Road in Mutare in 1982. Chimuka Art and Crafts Foundation Trust then came into operation in 1999 with the help of my wife Tracy.
FM: Why did you establish such an institution?
DC: I had the idea to also popularize my family name that is Chimuka. On the other hand, the idea was to deal with the community on the foundation base and basis of trust in arts and craft fraternity. So one way or the other there are advantages for the future generations in terms of this institution I have established. My vision is not actually to embroil it on my own but for the future generations to adopt and empowered in terms of the creation of Chimuka arts and trust foundation.
FM: What inspired you to craft such an idea?
DC: Well what really inspired me was the ability of my work. I love art and crafts. I did not want the idea to just disappear when I am gone. I am quite confident that there is going to be a legacy I am going to leave for the next generation. Already I have made a mark to establish this institution which I also have the advantage to educate the young generation who are interested in the art and craft. For the next generation it would be an advantage for them to continue on as I am gone. You see it is not like when somebody is no more, and then all he or she used to do is forgotten. No I am not of such idea. Things must continue even when you are not there because legacy would have already been established. People will just follow suit.
FM: How did you survive the city syndrome?
DC: In early 2000 during the economic meltdown period many artists downed their tools. Others even lost interest in crafts. As for us we soldiered on. People were no longer coming here to buy our artworks especially stone sculptures. So we adopted a system of variety such as grass craft making. We craft chairs, stools and tables made from grass and wood and sell to local people. Usually one will buy a chair whether one likes it or not unlike stone sculptures, one may prefer not to buy it. It was not easy at first as we also engaged into other non-crafting activities such as reselling of fruits so as to sustain the institution.
FM: So you teach how many crafts here?
DC: Well we teach so many types of crafts here, from stone carving, wood carving, and grass crafting to waste management crafting. In waste management crafting we turn rubbish into art. For instance, waste bottles are turned into small water glasses.


FM: How are your former students faring in the art and craft market?
DC: Chimuka Art and Trust Foundation have groomed crafters who are successful in the art and crafts market. There is Daniel Mushoriwa who operates at Christmas Pass, George Chinyanga at Prince of Wales and Thomas Mutata in Greenside. All these guys are doing well in the industry. Nonetheless, we also have students who are failing in the market due to economic malaise. Basically, for one to do well in this industry under harsh economy one needs to specialize in everything involving arts. Like me I do creative, fine, domestic and commercial arts. So some of our students here do not want to mix arts, they concentrate on one type of art whilst neglecting other types.
FM: I have seen that there is a United Methodist Church (UMC) monument among your artworks displays. Is there any connection?


DC: Quite interesting indeed. The monument is a UMC monument which marked the first sermon which was preached by Messer W.M Philip and Joseph Crane Hartzell to a congregation of 35 persons. So among the 35 persons were the Makombe people and according to our totem the Makombe people are my forefathers. What is interesting is that when I moved to Mutare from Harare I settled at my forefathers' place by coincidence. Historians also confirmed that.
FM: What does the future holds for this institution?
DC: Well bright future. The local authority has given us permission and papers to be here. That is it is legal for us to be here so we have nothing to worry in terms of the site. We also wish to establish communication with all art and crafts artist throughout Manicaland since it's my home area. We really hope the institution will expand to a higher level.
Source - Farai Shawn Matiashe