Entertainment / Arts
All set for Bulawayo Arts Awards
25 Jun 2017 at 11:05hrs |
Views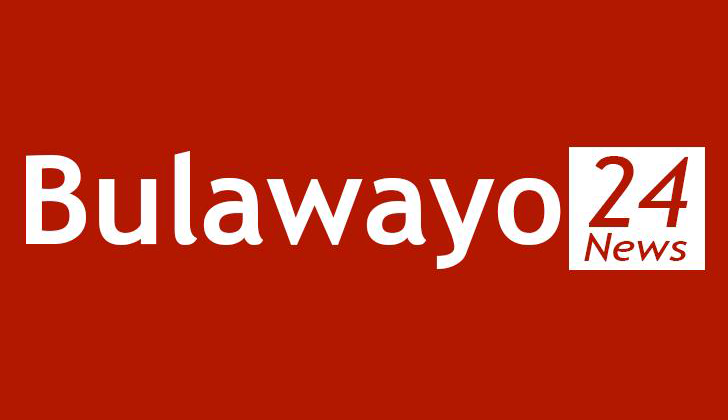 Bulawayo City Hall in the City of Queens and Kings plays host to the inaugural ceremony of the much-anticipated Bulawayo Arts Awards (BAA) on Friday.
Given the socio-economic situation in the country, it did not come as a surprise when stakeholders in the arts sector lauded the organisers for an inspiring effort in ensuring what appeared to be a utopian dream comes into fruition.
But with so many awards failing to sustainably stay afloat, what influenced the success of BAA?
"The awards had to come to life. They are an important part of the arts as those that excel need the motivation of recognition," one of the organizers Nkululeko Nkala told The Standard Style.
Most arts events countrywide have folded while some have scaled down their operations, yet BAA seem to see life, amid the crunch socio-economic problems.
Nkala conceded that financial constraints threatened to thwart their efforts, but widespread excitement among people influenced them to stay resolute.
"We looked past the economic hardships and took the vow to make them happen for the region. They are meant to complement other efforts by other awards like Zimbabwe Music Awards [Zima] and National Arts Merit Awards [Nama]," said Nkala.
"Our call for nominations was pleasantly received. We wish we had funding for the event. But none the less, the event is set for June 30 and its happening."
Nkala said apart from providing a social platform for artists to celebrate their own achievements, the event will also "marry the business community and the arts."
Talented videographer Vusa "Blaqs" Hlatshwayo is expected to take home his first award in a stiffly contested Outstanding Video Director category pitying Andy Cuta and Tswarelo Mothobe.
The Outstanding Comedian category will see four heavyweights in the funny business namely Clive Chigubu, Ntando Van Moyo, Carl Joshua Ncube and Oliver Keith battle it out.
However, while the awards are a huge leap for artists in Bulawayo they are also an eye opener for other stake holders in the arts sector countrywide.
With the year already half way through, one would wonder what has happened to the Zima and Zimdancehall Awards that were both hosted in the first half of last year.
The Zima which resurrected in 2014 after a long hiatus and the Zimdancehall Awards which started in the same year all seemed to play a pertinent role for the arts, music in particular but they are sinking into oblivion.
Both institutions have at some point cited financial constraints as the main reason for failing to put up world-class shows.
Awards, the world over serve as a great way of honouring artists and helping influence more creativity and quality artistry.
The notion that they cannot be hosted because of lack of funding is a far cry from the actual reality as evidenced by the existence of BAA.
Award winners at the Namas held earlier this year did not get much in prizes just as the show was average but that is testimony that even in hard times, such events have to happen.
There is need to revamp local awards with urgency and maintain consistency so that they can be taken seriously by corporates.
The following is a full list of the BAA nominees:
Outstanding Visual Artist
Israel Israel; Bhekitshe Ntshali and Enock Chimbetete.
Outstanding Literary Work
Marshal Chiza and Philani A Nyoni.
Outstanding Online Media
Onvi TV; Fokus Magazine and Urban Culxure.
Outstanding Media House
The Chronicle; Skyz Metro FM and Sunday News.
Outstanding Arts Journalist
Sindiso Dube (NewsDay); Bruce Ndlovu (B Metro) and Bongani Ndlovu (The Chronicle).
Outstanding Video Director
Vusa Blaqs; Andy Cuta and Tswarelo Mothobe.
Outstanding Poet
Likhwa oka Ncube; Desire Moyoxide and Tinashe Tafirenyika.
Outstanding Arts Photographer
KB Mpofu; Josh Webster and Mgcini Nyoni.
Outstanding Theatre Actress
Nomvuyiso Mabi (Double Funeral); Tsitsi Gumbo (Untikolotshi) and Lady Tshawe (Kosha & The Drifter).
Outstanding Theatre Actor
Fortune Ruzungunde (Untikolotshi); Gift Chakuvinga (Double Funeral) and Janco Van Der Weisterzen (Joseph and Coat of Many Colours).
Outstanding Theatre Production
Joseph and Coat of Many Colours (Bulawayo Theatre); Warrior (Umkhathi Theatre Works) and Untikolotshi ( Theatre for Everyone).
Outstanding Film Actress
Donna N (The Lost Letter); Nondumo C Ngwenya (Skhobokhobo: Power Jeki) and Gamuchirai Chenenga (In Between).
Outstanding Film Actor
Exult Ncube (The Lost Letter); Madlela (Skhobokhobo 2) and Daniel Lesker.
Outstanding Film
The Way It Is; The Arthur Evans Show; Thatha Wena and The Lost Letter.
Outstanding Comedian
Ntando Van Moyo; Carl Joshua Ncube; Oliver Keith and Clive Chigubhu.
Outstanding Traditional Dance Ensemble
Ezimnyama Dance Ensemble; Umkhathi Theatre Works and Sekunjalo Ma Africa.
Outstanding Contemporary Dance Ensemble
Snipers Dance Crew; Iyasa and Explosion Dance Crew.
Outstanding Male Dancer
Mbongeni Nxumalo (Iyasa); Dereck Thembo (Kaisa) and Masotha Nzou (Sungura Masters).
Outstanding Female Dancer
Cheryl Mabaya (Iyasa); Dadirai Mpandawana (Ezimnyama Dance Ensemble) and Zanele Maseko (Hloseni Arts).
Outstanding Designer
Ara Kani; Brandroom Exclusive and Shadow by Sidumiso.
Outstanding Model
Miyamiko Banda; Ashley Morgen and Shadel Noble.
Outstanding Imbube Group/Act
Family Voices; Nobuntu and Impumelelo Shining Stars.
Outstanding Kwaito/House
Skaiva; Mncedisi Moyo (Byo Knights); Shirati and Sinazo.
Outstanding Gospel Artist
Vocal X; Willis Wataffi; Lorraine Maplanka Stot and Eric Moyo.
Outstanding Tshibilika/Rhumba
Madlela Skhobokhobo; Martin Sibanda and Ndolwane Super Sounds and Clement Magwaza.
Outstanding Alternative Music
Mzoe 7; Hwabaraty; Jeys Marabini and Sandra Ndebele.
Outstanding Ambassador Based in South Africa
Berita Khumalo; Ernest Phosa Ndlovu and Oskido.
Outstanding Ambassador Rest of World
Black Umfolosi; Mokoomba and Insingizi.
Outstanding New Comer of the Year
Madlela Skhobokhobo; Donna N and Bkay & TKP (Ziya Vaya Show; Skyz Metro FM).
Outstanding DJ of the Year
Ryan Synth; DJ Liz and DJ Phathisani.
Outstanding Hip Hop Artist
AWA-Khiwe; Cal_Vin and That Boy Asaph.
Song of the Year
Ingoma (Sandra Ndebele ft Mzoe 7); Ngamnanka uSaMamoe (Madlela Skhobokhobo); Kalanga Child (Sinazo ft DJ Dash); Ngiyakukhumbula (Misizi Kay) and Zanaleli (Ras Boom and DJ Ace Kater).
Outstanding Male Artsist of the Year
Mzoe 7; Vusa Mkhaya; Cal_Vin; Jeys Marabini and Ramsey K.
Outstanding Female Artist of the Year
AWA-Khiwe; Kadder: Nkwali; Lorrain Maplanka Stot and Sandra Ndebele.
Outstanding Actor (Schools)
Sailas Matsika (Gifford High School); Wisdom Mpofu (Mzilikazi High School) and Nobert Makoche (Gifford High School).
Outstanding Actress (Schools)
Linet Cheure (Nketa High School); Anita Moyo (Eveline High School) and Panashe Jima (Mzilikazi High School).
Outstanding Arts Educator
Bridget Sayers (Gifford High School); Sandisiwe Bhebhe (Mzilikazi High School) and Thabani H. Moyo (Eveline High School).
Outstanding School Arts Effort
Gifford High School; Mzilikazi High School and Eveline High School.
Source - the standard