Entertainment / Arts
Discussing Arts in Diaspora With Future Moyo Aka Jamelah - (pt 02)
23 Sep 2016 at 10:25hrs |
Views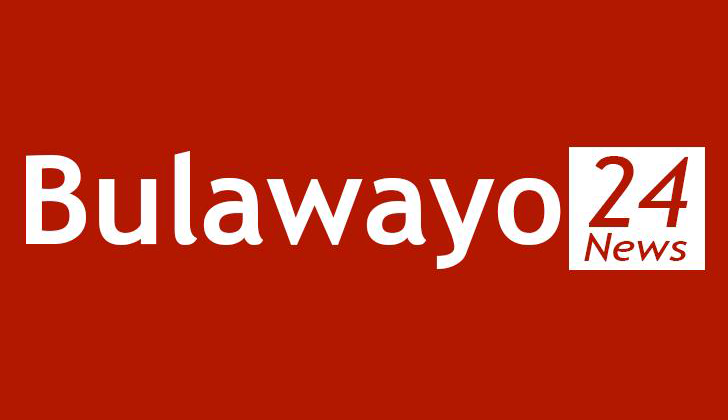 Today's topic: Towards making a better music video
Have you ever wondered why after falling in love with an audio single so much that you quickly go for its DVD only to be disappointed because you cannot put a face or fantasy behind it? Or you hear an audio song then upon watching its video you transform and maybe re-consider the sense of the song and even feel as if it has been added some more tunes that lives you salivating for a live show by that artists? Yes, it is simply because of the elements of that music videos.
When MTV USA was launched in August 1981 no one would have thought that this medium would overtake radio. The addition of a visual element to music revolutionised the way in which people consume music and how the artists must project themselves. As for Africa the launch of MTV BASE Africa in February 2005, gave our continent a new platform to showcase the continent's perspective on music video productions on a grand scale. Today with the multi TV channels for music videos like the newly introduced Trace Africa on DSTV artists have no excuse but to give their fans quality music videos.
Basically a music video serves to present the visual aspect of the artist's music not the artists life. Some artists miss it here, you find somebody fronting his/her own personal praises than the actual song which led to the creation of the music video. Remember most people did not recognise you before you produced the song, they only respected you because of that song not your fatherhood or motherhood status, so ride on the music name not family name, give the fans what they want to buy. Visualise it as if you are employed by your fans , what must you do as part of fulfilling that role?
Music videos are an extension of an artist's brand, they visually represent who an artist is and how they want to present themselves to new and existing audiences. In marketing then we can take a music video as part of the brand's touch-points which you only control from the beginning but as it propagates the world takes control. Therefore people can either love or hate you for life just because of your single music video.
If you are a theatre person like me, then define a music video as a theatre of the mind that deals with the viewers' imagination, (apply that "in my mind's eye" element which Shakespearean drama –Hamlet , hinted on in Elizabethan theatre). However depending on your music video , you can either capture that imagination or completely lose it.
A music video is so powerful that some are even banned because of their bad influence in children and general human race. So spin that influence to your own advantage as an artist, make a good music video that will sell you and stop forcing some of the unnecessary journalist interviews. Journalists are at work and they do their job according to their job description not your music prescription, so at some point they will never satisfy you no matter how you wish. Remember they are not your marketers, instead they report and write articles in their style and not necessarily write a synopsis, resume, story treatment or repertoire for you. Only seek press conference where there is a need or approach media consultants when you have something tangible, make it irresistible and unique. Otherwise the "D" in you difference can turn out to be your dollars!
Music videos offer a glimpse into artists' fantasy world and it is a chance for musicians to show fans a different side of themselves whilst showcasing their new music offering. The key is to just to make your music video find a positive space in people's hearts and minds.
Technically stating there are three major classes of music videos namely, The Narrative based music video: (consists of a story line that brings the lyrics and genres of the song to life), The performance based music video ( features the brand/ artist performing to the camera or an audience ), The Concept based music video (can be unusual and it mostly focuses on one idea or concept of the song. The politics of the acoustics, beat and genre. )
Since producing a music video is a creative exercise itself, I cannot give a formula for that but I can only highlight elements to be considered in the build-up:
Come up with a great concept for the video and develop a "treatment" for it . This is mostly guided by the message or the mood of the song.
Once the concept is sealed , then consider locations or venues, depending on your concept also consider your crew and props to be used if they really fit in those venues.
Always check for legalities, seek formal permissions for identified venues to avoid interruptions that might be costly, also consider the effects of using props like guns in public
Also consider ,as part of your music budget before shoot, the video equipment hire, wardrobe and styling, makeup artists, cast, transport and crew and props.
Give enough brief to the crew and cast for preparations and choreography
Also do not forget to give credit where it is due! Do not just use people, acknowledge their input too
Get it played in various TV channels to gain on royalties.
Be an active member in your association (at least belong to one arts association please)
Choose a right creative team that understands your music philosophy and that can market you
Always have a written brief of your work alongside your artists profile that you can give media personnel as a point of departure in their stories or else they will write what they see or feel or find out from "Scholar Google" which might not necessarily sell your brand but might create a good newspaper article.
Websites can be costly to manage but these days blogs can be manageable, work on your online presence accompanied by good HD pictures and video links to sites like YouTube. Don't just rely only on Facebook, yes its good but not enough.
A seasoned South African film producer Ntuthuko Mtshali once said "literal interpretation of lyrics to visuals always win, but unique ideas and authentic storytelling can be game changers," so the choice is yours .
Today we live in a very visual world where people sacrifice a lot for their aesthetics consumption. So as an artist you must think before you produce the music video, people buy that creativity not you. If you want to sale your name then create it first rather than assume yourself as a celebrity. Allow it to accumulate value then you can now sell other products beyond your music, other companies can even use you as their ambassadors simply because your name is now worth dollars, but the will definitely not use a dirty artists.
Artists please respect your talents, respect your art , it is a God given gift and must fill up your bank balance not to drain it! The world is waiting for you to create employment for graduates to run your businesses not for you to seek employment from them.
To subscribe for arts management workshop notes, and also for services like events marketing, profiling , script development, Theatre Directing and book editing use the contacts below:
Whatsapp : +27 633677668
Facebook: Usungulo Arts Consultancy
Websites:
www.usunguloarts.org
,
www.switchonarts.com
Source - Future Moyo Aka Jamelah