Entertainment / Celebrity
Tuku is Forbes Magazine's October greatest achiever
11 Dec 2011 at 07:21hrs |
Views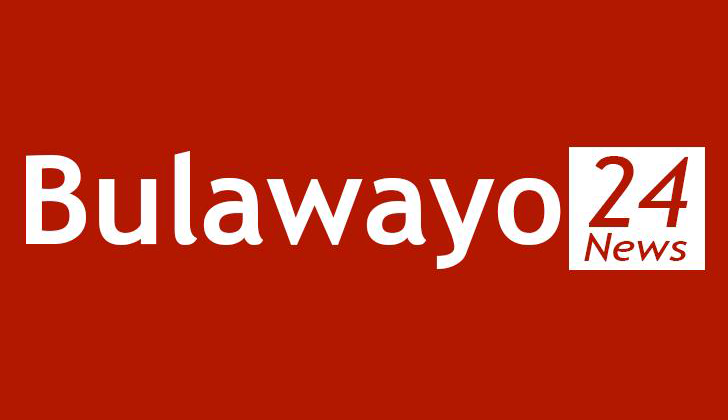 Forbes Magazine is an international weekly publication with a circulation of over 900 000 and the company's 19 international licensee editions together reach six million readers worldwide.
This magazine provides quite some rare insights into celebrity life and the riches of global personalities including politicians, artistes and sportspersons, among others.
According to the magazine, the process of choosing the celebrities involves going through the nominations for the individuals with the highest numbers of votes and then measuring their media visibility regarding their exposure in print, television, radio and online number of website references on Google.
This year in October, Zimbabwe scored a first with superstar Oliver Mtukudzi among Africa's greatest achievers.
Nominated as the 12th among the 40 most powerful celebrities in Africa, Tuku saw his name in the same pool as literary icon Chinua Achebe, singer and percussionist Youssour N'dour, Nobel laureate Professor Wole Soyinka, Grammy Award winner Angelique Kidjo, afro-beat musician Femi Kuti, South African songbird Yvonne Chaka Chaka and legendary jazzman Hugh Masekela, among a host of others.
But Tuku said this does not come easily.
"Art is just a hard road to travel and you have to walk it every step. You cannot hitch-hike and with it artistes are born, not made.
"Artistes have to know why they are living because God places a purpose and He does not duplicate talent, it's you and you alone. There is no one better you than you but we ignore that," said Mtukudzi.
"I think for me to be nominated I have touched the next heart and this means my soul is just serving its purpose. I was just doing my job though and there are many other artistes who deserved to be nominated ahead of me. An artiste is born that is why one can pass theory and fail practical examinations. As long as you do not do it, it does not work."
The 59-year-old, who has 60 albums to his credit, said without a good character you cannot heal the next heart.
"It is not about the awards I have received because a lot of people have received them but were not nominated. I have appealed to people with my dignity because if one lacks it they will pierce people's hearts.
"It's about people wanting to see and be with you while they also learn something at the same time. With education degrees and no dignity you are bound to fail," said the Norton-based musician.
He said a negative attitude towards children's talents has been the mistake that parents primarily make.
"Parents want to impose their desires on children and I do not know whether it is a result of their own failures but I do not understand where that love comes from.
"Children always communicate who they are but parents do not want to accept that justifying their existence as a reason for their knowledge.
"But it's not about knowledge, but identity that a kid is a football player. When a child hits the kitchen cabinet with a ball the parent is furious about their furniture but they do not admire the shot. Parents do not encourage their children and yet a child would already have communicated," added.
Tuku said his parents never supported his music career yet he had inherited their artistic genes.
"I went to school for the wrong reasons even though my parents who were themselves musicians knew I had inherited art from them. Probably it is because out of love they knew about the difficult road ahead but still they were misleading me.
"This is the reason Pakare Paye Arts Centre came into being to deal with the problems I faced which still exist today. We have many young people who come from universities to place advertisements for bands and you see that they wasted time pursuing degrees. They passed school for their parents not for themselves but are they really educated.
"So Pakare Paye Arts Centre encourages young people to identify themselves and do what is inside them. Education is relevant to enhance what you have inside not to search for your talent," he added.
He said his retirement was in the hands of his manager since he has turned a blind ear to the demands of his flesh.
"I was born for that purpose and if I retire I am denying and running away from myself. Three times (Miriam) Makeba announced she was retiring but look what happened, she died performing on stage.
"As long as the purpose is there I will also be there," he added.
Mtukudzi still has it going as he has promised his fans a new album entitled Sarawoga.
"My previous albums can never be old because the message is for yesterday, today and tomorrow. However, we have managed to finish the DVD carrying the final live performance I had with my son (Sam) at the 7
Arts Theatre entitled Nzou neMhuru Mudanga and its ready for release.
"Also we have turned our stage play into film and our production will be entitled Was My Child. This speaks of the plight of children living in the streets and to top it is an album entitled Sarawoga that is on its way.
"This is my first album with contents that my son never heard, so I entitled it Sarawoga."
Tuku's accolades speak much of the great work he has done for the community.
He is the regional Goodwill Ambassador for Unicef. Recently the Republic of Italy honoured him with an Order of Merit award for a successful career spanning three decades, with music carrying an important message to society while Women's University in Africa bestowed him with an honorary Master of Arts degree.
He also boasts the Cultural Ambassador Award from Project Concern International in San Diego, the Kora Lifetime Achievement Award among many others. Playwright and arts icon Stephen Chifunyise said it was a shame that the nation has failed to honour its own with foreign nations setting an example.
"Oliver Mtukudzi has had the greatest impact on the music sector and has been a perfect example of what a full-time career in music means. I think the nation has not yet started to honour artistes and it's not about money but mere recognition. In other nations they have an award which presents a position of appreciation by the nation. It's sad because when you travel across West Africa they know Oliver's music has put
Zimbabwe in the limelight in Europe," Chifunyise said.
A lecturer at the University of Zimbabwe, Professor Fred Zindi, said: "Tuku has indeed been Zimbabwe's international ambassador whom we should all be proud of. Why has Zimbabwe not honoured him? For instance, the UZ could award him a doctorate. Mind you a prophet is never recognised in his own home."
Source - Forbes