Entertainment / Celebrity
Unmasking Isibaya's scoundrel Ngwebedla
17 Dec 2017 at 07:14hrs |
Views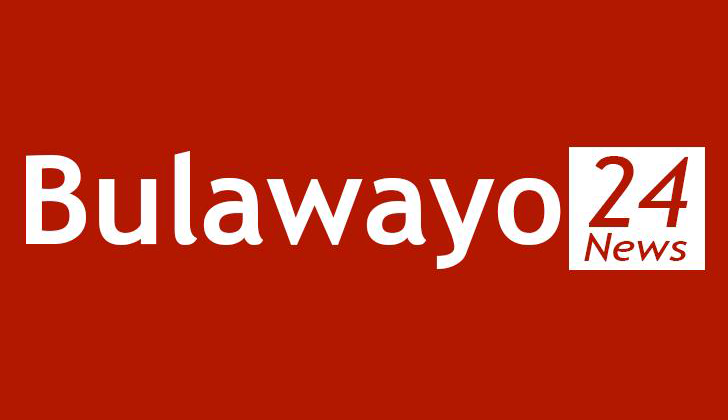 THERE are actors who always make immediate impact when they step on stage, spicing up things with their facial expressions, body language and their on-point costumes that draws the audience into their world and leave them on the edge of their seats.
They are such good artistes who are able to show strong emotions by putting themselves in the shoes of their characters that helps their story line making it scintillating and convincing.
Zimbabwe's own Ernest Posa Ndlovu is one sensational actor who is living a blissful life of his dreams because of his tremendous talent of being such a dandy actor.
Famed for his villainous role on the popular South African drama series Isibaya, Ndlovu is one thriving sensational actor from Zimbabwe who when called to swim on the Isibaya waters, he made sure he swam like a gold medalist.
On his early days at Isibaya, Ndlovu made an immediate impact with his role as Ngwebedla who schemed with other villains to topple the chief of Bhubesini. He has become a popular character with his distinguished walk and straw-hat.
His character has really raised eyebrows and reinforced his professionalism as an actor. Villains in movies, dramas and soaps are the most hated people from the heterogeneous audience, but with Ndlovu`s role as Ngwebedla, he has become a darling of the public.
It his professionalism and creativity with other South African renowned artistes that have seen Isibaya scoop countless drama gongs.
His dedication to acting has left thousands convinced that the sensational actor is a real conniving and trickster individual in real life.
However, his long time work mate at renowned Umakorokoza drama that once dazzled our local television screens, Sarah Mpofu has vehemently defended the talented superstar.
She said Ngwebedla we have grown to know day by day on our silver screens is far from the real Ndlovu.
"It's normal for people to think that Ndlovu`s role as Ngwebedla in Isibaya mirrored his real life persona but that is not true. Our job as actors is to make sure that we play our roles convincingly to make the story original. It's a failure when the audience can tell that a person is acting on stage. The fact that fans assumes Ndlovu is a real life crook depicts his experience in acting. He is an amazing actor who always outdoes his role in a project," she said.
Perhaps because of his down to earth status, few people did not acknowledge that the mesmerizing actor was a Zimbabwean when he first appeared on the Mzansi Magic royalty soap. However, Ndlovu has really won public support and is now a popular figure in both South Africa and Zimbabwe.
To those who thought that Ndlovu has only featured in Isibaya they better think again. Born in Tsholotsho, the highflying actor has featured in countless plays which include the popular 1997 classic that starred American stars Ice Cube as Vusi Madlazi and Ving Rhames as Muki.
The movie titled Dangerous Ground saw Ndlovu took a chilling role of being Muki`s man who was a crime lord. The classic crime action African blockbuster was about a former student activist who, after 15 years of exile, returned to a post-apartheid South Africa in order to find his missing brother.
At his beautiful home nation, Ndlovu played a role in one of the successful Zimbabwean dramas, Amakorokoza which was directed by the City of Kings` celebrated artiste, Cont Mhlanga the founder of Amakhosi Theatre.
Mpofu described the talented Ndlovu as someone with vast experience who is always ready to show his support to everyone in arts.
"On my time working with Ndlovu, I got to know him as a down to earth person that is the reason few people know him. He is not a person who will go bragging about his popularity and achievements. With Ernest, unless you have watched his productions or someone tells you who he is, you can never know he is a celebrity. He treats himself as an ordinary person ready to help when needed. He is very professional in that he works hard and thoroughly at his character requirements and will not shy away on offering support to other actors," she said.
His move to South Africa has been one successful journey of his blistering arts career. Ndlovu has featured in highly rated South African soaps which include SABC1`s Generations and Inkaba.
Other South African drama series he featured include Charlie Jade, Izingani zo Baba, Egoli, African Skies, Going Up, Tarzan: The Epic Adventures, Justice for All, Home Affairs, Sokhulu and Parners, Angel, Okavango, Rhodes, Soul City, Madam and Eve and Crusoe.
The list of plays Ndlovu has been involved in portrays his love for arts and his vast experience when it comes to owning the stage. Mpofu said Ndlovu was a Zimbabwean icon to whom many youths should learn many things.
"He is undoubtedly one of the actors who have raised the Zimbabwean flag high. He has done spectacular things which none of us have achieved.
Working with American greats like Ice Cube and Ving Rhames is something special and cannot go unnoticed. He is a living proof to the youths that arts is not a joke but a profession which they can take seriously for the betterment of their future lives. I am very much positive that they can learn many things from Ndlovu," she said.
Ndlovu has also featured in various South African films such as Primeval, Dark City, Rutanga Tapes, The Fourth Reich, A Dry White Season, The Endangered, Ipi Tombi, Beat the Drum, I Dreamed of Africa, African Story, Whiskey Echo and Lethal Force.
Mpofu said she was looking forward working with Ndlovu again in the future.
"It will be an honour if I get the chance of working with Ndlovu in the future. I will gain so much from his experience and support if we work on other projects. Its every artiste`s dream to work side by side with artistes who have been in the arts industry for decades and are still booming with success," she said.
Ndlovu`s tremendous work abroad saw him being a nominee at this year`s Bulawayo Arts Awards on the Outstanding Ambassador category in which he faced a stiff competition from Kwaito star, Oskido.
Source - zimpapers