Entertainment / Celebrity
Baba Jukwa, the Mzekezeke of Zimbabwean politics
03 Jul 2013 at 03:03hrs |
Views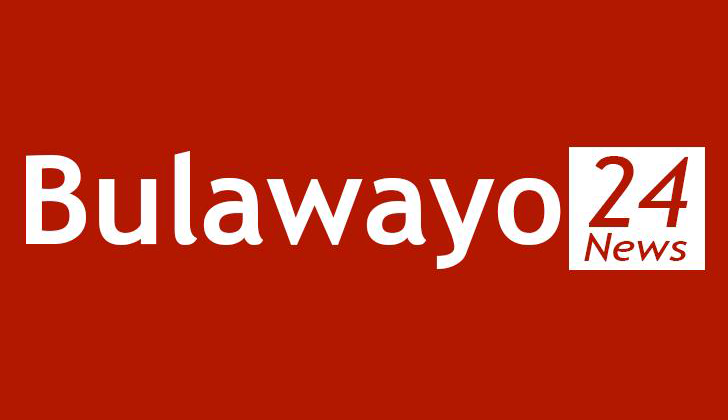 Baba Jukwa is the Mzekezeke or the Robin Hood of Zimbabwean politics. Just like Mzekezeke, Baba Jukwa has taken Zimbabweans by storm. From 22 March 2013 when a self-proclaimed Zanu-PF insider who calls himself Baba Jukwa, joined Facebook, his page has turned out ot become one of the most popular pages in Zimbabwe.
Often writing in colloquial Zimbabwean English, Baba Jukwa says he is a senior member of Mugabe's Zanu-PF party. Baba Jukwa describes himself as a "concerned father," and his constant stream of commentary - which leans towards opposition of Mugabe's government, but also includes general calls for open government and getting out the vote
Mzekezeke stormed into the South African public's consciousness in 2002 as a mysterious voice on the Radio station YFM. Mzekezeke was a regular feature on Rude Boy Paul and Unathi's afternoon drive show and would phone famous kwaito artists, producers and TV actors and harass them live on air.
His hilarious imitations of the average South African broken-English-speaking township person earned him a major following. grabbed attention throughout Africa and beyond with his distinctive mask is a fascinating and hugely successful creation of YFM's DJ Sbu and his pal, TS Records joint owner, TK.
In just 3 months, Baba Jukwa, the faceless Facebook user has managed to attract over 200,000 likes, much to the surprise of a lot of Facebook page administrators - who really know how challenging and painful it is to get even 100 new likes.
Mzekezeke's debut album S'Guqa Ngamadolo, an album produced by new school production master DJ Cleo, went on to sell over 180 000 copies, win the Song Of The Year and Artist Of The Year Awards at the 2003 South African Music Awards.
Ubani uMzekezeke and the "masked one" pokes fun at the Mzekezeke spotters, and throws around some of the names which have been linked to the Mzekezeke mystery - 'abanye bathi uMgabe nguMzekezeke, even Bin Laden is Mzekezeke, he sings!
In his track Ubani Umzekezeke (Who is Mzekezeke?) from the album, Ama B.E.E, the masked musician sings: "Abanye bathi u Sbu ngu Mzekezeke (Some say South African YFM DJ Sbu Leope is Mzekezeke) " and then goes " What about uMugabe for Mzekezeke?"
The list of "Mzekezekes" also included Jacob Zuma, Nelson Mandela, DJ Fresh, S'dumo, George Bush, Leon Schuster, Tupac, Jay-Z, Michael Jackson, Jabu Pule, Brenda Fassie and Everyone.
As Baba Jukwa continues to writes what he claims to be top government and Zanu-PF dark secrets, a lot of people, if not everyone, would be left with no choice but to wonder who this really 'daring' and supposedly too brave Baba Jukwa is. However, possible answers to the question have so far remained a mere speculation.
Mzekezeke was a mind-blowing four years -- the journey of a mysterious half educated township clown attempting to prove, and managing, that you don't need to be handsome, or even known, to make millions of rands in four years!
All kwaito lovers attest to the fact that Mzekezeke has been the genre's saviour in the face of a surge by house music and his stable, TS Records, has fought a respectable war to keep kwaito alive.
From the very moment Sguqa Ngamadolo dropped in the record shops, the media was at pains to try and convince readers that Mzekezeke is none other than DJ Sbu.
But the trouble for the media is that it was not been able to prove this theory beyond just words. Photographing Mzekezeke and placing a picture of DJ Sbu next to his solved nothing. So the mystery grew, the fan club extended until such a time that the people really no longer cared who Mzekezeke was.
Is Baba Jukwa an individual or its an organised group, one wonders. Baba Jukwa, who has not revealed his identity, has published telephone numbers of politicians, members of the police force, intelligence agents and army officers he says are "murdering" civilians, and encourages Zimbabweans to phone them.
According to Baba Juwa's website, he claimed that Zanu-PF senior officials are working flat out to figure out who Baba Jukwa is. Here is the unedited article that Baba Jukwa published on his website in response to the million-dollar question: WHO IS BABA JUKWA?
But you can't always wear a mask, there is surely a time when one gets tired. Mzekezeke was unmasked, will Baba Jukwa be caught, I wonder.
Source - Jukwa Asijiki