Entertainment / Celebrity
Miss Zimbabwe 2011
13 Jan 2011 at 19:25hrs |
Views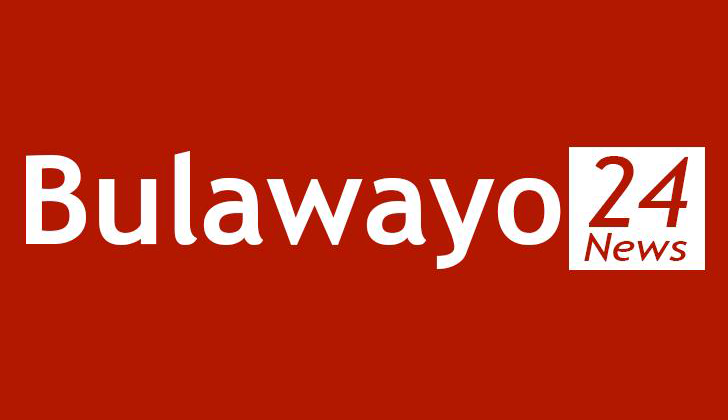 The finalists for Miss Zimbabwe 2011 are expected to go into camp on February 1 to begin preparations for this year's edition of the national pageant scheduled to take place later on that month. This year, the winner will get the title Miss Zimbabwe and not Miss Tourism Zimbabwe as in the last few years.
The title of Miss Tourism Zimbabwe will go to the first princess while the second princess will be crowned Miss Universe Zimbabwe.

This means that the winner will represent Zimbabwe at the Miss World finals while the first and second princess will take part in the Miss Tourism International and Miss Universe finals respectively, splitting the responsibility for national representation between the top three winners.
The Zimbabwe Tourism Authority (ZTA) has released the names of the finalists except for five extra girls who will be chosen from H-Metro's Friday girls in a new twist announced this week that sees the Harare based tabloid partnering with the ZTA as the official media partner for Miss Zimbabwe.
The three top girls from each of the provinces that held regional finals will represent their provinces. The camp is hoped to prepare the girls for the main pageant but also to equip them with grooming and etiquette skills that will be useful to them in life wherever they go.
As we saw from last year's Miss World finals held in China, there are many aspects of a girl's character that are tested during some international pageants, and if our girls stand any chance of doing well at global contests they need all the grooming and preparation they can get.

#ff0000" border="0" cellpadding="4" cellspacing="1">
MISS ZIMBABWE REGIONAL WINNERS
#cccccc" valign="top" width="26">

#cccccc" valign="top" width="268">

NAME

#cccccc" valign="top" width="178">

REGION

#ffffff" valign="top" width="26">

1.

#ffffff" valign="top" width="268">

Blessing Ngohwe

#ffffff" valign="top" width="178">

Manicaland

#ffffff" valign="top" width="26">

2.

#ffffff" valign="top" width="268">

Phaleni Mapfurire

#ffffff" valign="top" width="178">

Manicaland

#ffffff" valign="top" width="26">

3.

#ffffff" valign="top" width="268">

Glodine Nyanhongo

#ffffff" valign="top" width="178">

Manicaland

#ffffff" valign="top" width="26">

4.

#ffffff" valign="top" width="268">

Ayeta Sharon Banda

#ffffff" valign="top" width="178">

Mash Central

#ffffff" valign="top" width="26">

5.

#ffffff" valign="top" width="268">

Nokhutula Desouza

#ffffff" valign="top" width="178">

Mash Central

#ffffff" valign="top" width="26">

6.

#ffffff" valign="top" width="268">

Mellissa Chikerema

#ffffff" valign="top" width="178">

Mash Central

#ffffff" valign="top" width="26">

7.

#ffffff" valign="top" width="268">

Samantha Dzowo

#ffffff" valign="top" width="178">

Masvingo

#ffffff" valign="top" width="26">

8.

#ffffff" valign="top" width="268">

Molline Mazorodze

#ffffff" valign="top" width="178">

Masvingo

#ffffff" valign="top" width="26">

9.

#ffffff" valign="top" width="268">

Wendy Mandebvu

#ffffff" valign="top" width="178">

Masvingo

#ffffff" valign="top" width="26">

10.

#ffffff" valign="top" width="268">

Vimbai Sithole

#ffffff" valign="top" width="178">

Mashonaland East

#ffffff" valign="top" width="26">

11.

#ffffff" valign="top" width="268">

Jocelyn Gonye

#ffffff" valign="top" width="178">

Mashonaland East

#ffffff" valign="top" width="26">

12.

#ffffff" valign="top" width="268">

Nokhutula Tachiona

#ffffff" valign="top" width="178">

Mashonaland East

#ffffff" valign="top" width="26">

13.

#ffffff" valign="top" width="268">

Nadia Gori

#ffffff" valign="top" width="178">

Bulawayo

#ffffff" valign="top" width="26">

14.

#ffffff" valign="top" width="268">

Nothabo Simela

#ffffff" valign="top" width="178">

Bulawayo

#ffffff" valign="top" width="26">

15.

#ffffff" valign="top" width="268">

Lingile Mathe

#ffffff" valign="top" width="178">

Bulawayo

#ffffff" valign="top" width="26">

16.

#ffffff" valign="top" width="268">

Malaika Mushandu

#ffffff" valign="top" width="178">

Harare

#ffffff" valign="top" width="26">

17.

#ffffff" valign="top" width="268">

Tanyaradzwa Musonza

#ffffff" valign="top" width="178">

Harare

#ffffff" valign="top" width="26">

18.

#ffffff" valign="top" width="268">

Noreen Chimuka

#ffffff" valign="top" width="178">

Harare

#ffffff" valign="top" width="26">

19.

#ffffff" valign="top" width="268">

Precious Mpofu

#ffffff" valign="top" width="178">

Beitbridge

#ffffff" valign="top" width="26">

20.

#ffffff" valign="top" width="268">

Michelle Chindari

#ffffff" valign="top" width="178">

Beitbridge

#ffffff" valign="top" width="26">

21.

#ffffff" valign="top" width="268">

Nesisa Yvonne Chikore

#ffffff" valign="top" width="178">

Beitbridge

#ffffff" valign="top" width="26">

22.

#ffffff" valign="top" width="268">

Rutendo Samantha Taonezvi

#ffffff" valign="top" width="178">

Midlands

#ffffff" valign="top" width="26">

23.

#ffffff" valign="top" width="268">

Nomsa Chisora

#ffffff" valign="top" width="178">

Midlands

#ffffff" valign="top" width="26">

24.

#ffffff" valign="top" width="268">

Nonceba Mpofu

#ffffff" valign="top" width="178">

Midlands
Source - Byo24NEWS