Entertainment / Local
Nama awards nominees - Full list
30 Jan 2015 at 14:44hrs |
Views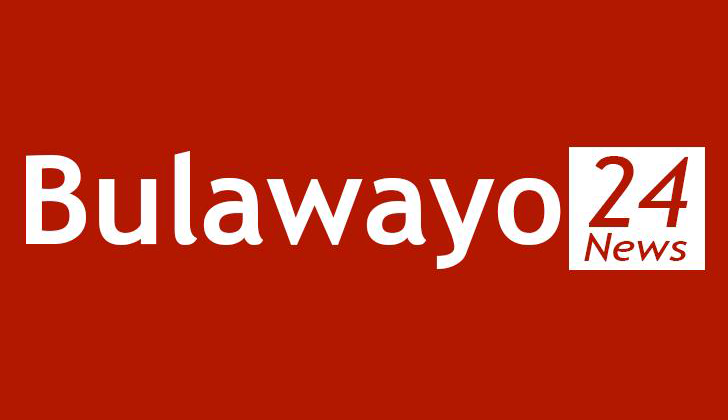 A lot has been said about the National Arts Merit Awards (Nama), but director of the National Arts Council of Zimbabwe (NACZ) Elvas Mari on Wednesday described the awards' 14-year journey as successful.
Mari made the remarks at a local hotel during a Nama stakeholders' cocktail. He said despite the awards receiving a lot of criticism from the media and different sections of society, he still believes that the awards have been successful.
"The 14 years we have moved have been satisfying as we have seen a lot of collaborations between local and regional artistes," Mari said. "We want corporates to support Nama and other specific awards. 14 years is very long and we are certain that we will grow the brand in terms of quality and quantity."
NACZ yesterday released the much-anticipated nominees of the 14th edition of Nama that will be awarded at a ceremony slated for February 14 at 7 Arts Theatre, Harare. According to NACZ, 606 entries were submitted for this edition.
Below is the full list of the nominees:
DANCE AWARDS
Outstanding Male Dancer
1.Stanley Wasili of Tumbuka Dance Company
2. Reuben Mlauzi of IYASA
3.McIntosh Jerahuni of Tumbuka Dance Company
Outstanding Female Dancer
1. Charlene Chimara of Dance Trust of Zimbabwe
2. Cheryl Mabaya of IYASA
3. Maylene Chenjerai of Tumbuka Dance Company
Outstanding Choreographer
1. Ketan Nagar in The Caterpillar Dance by Kinkini - The Voice of Dance
2. Sean George Mabwere in International Skrillex Remix by M &M Dance Factory
3. Richard Ndlovu in The Official opening of the African Union Sports Commission Region V Youth Games by the Ministry of Sport, Arts and Culture
Outstanding Dance Group
1. M &M Dance Factory
2. Dance Trust of Zimbabwe
3. IYASA
FILM AND TELEVISION AWARDS
Outstanding Actor
1. Philani Nyoni in Qiniso
2. Partwell Nazvo in Prophets of Doom
3. Nash Mphepho in Dust & Fortunes
Outstanding Actress
1. Bianca Magwenzi in Tariro
2. Stella January in Dust & Fortunes
3. Nothando Nobengula in Beyond
Outstanding Screen Production - Full length film
1. Sour Milk by Melgin Tafirenyika
2. Tariro by Malon Murape
3. Dust & Fortunes by Justice Chapwanya
Outstanding Screen Production – Short Film
1. My Dream by Sheunesu Moyo
2. The Calling by Mhle Nzima
3. The Journey from Rural to Ramp by Jill Roberts and Lynette Frewin
Outstanding Screen Production (TV)
1. One Family Can by Johannes Machingauta
2. The Other Brother by Charity Mahowa-Matavo
3. Mr Perfect by Gugulethu Ndlovu
Outstanding Music Video
1. Makanika by Willard Magombedze ft Jah Prayzah
2. Gudo Guru by Munyaradzi Nota ft Changamire
3. Ndipe Rudo by Andy Cutta ft Sanii Makhalima
3. LITERARY AWARDS
Outstanding First Creative Published Work
1. Shards written by Cynthia Marangwanda, Published by Ko.Maseko Publishers
2. Revai written by Ropofadzo Mupunga, Published by Zimbabwe Women Writers
3. A Struggle Alike written by Debra Vakira, Published by Zimbabwe Women Writers
Outstanding Children's Book
1. Little Hare Stories - Big Trouble at the River written by Enock Chihombori, Published by Xlibris
2. Mombe Yamai written by Chenjerai Mazambani, Published by Bhabhu Books
3. Around the Fire - Folktales from Zimbabwe edited by Raisedon Baya and Christopher Mlalazi, Published by Multimedia Box
Outstanding Fiction Book
1. Mukoma's Marriage and Other Stories written by Emmanuel Sigauke, Published by Booklove Publishers
2. Bhuku Risina Basa Nokuti Rakanyorwa Masikati written by Memory Chirere, Published By Bhabhu Books
3. Writing Lives edited by Irene Staunton, Published by Weaver Presss
4. MEDIA AWARDS
Outstanding Journalist Print
1. Sharon Muguwu - Daily News
2.Tinashe Muchuri - Parade
3. Garikai Mazara - The Sunday Mail
Outstanding Journalist TV
1. Josephine Mugiyo – ZBC
2. Sifiso Mpofu – ZBC
Outstanding Journalist Radio
1. Tawanda Gudhlanga - SFM
2.Tendai Chakanyuka - PowerFM
3. Jackson Madzimba - SFM
Outstanding Online Media
1. 3 Men On a Boat
2.Writers International Network (WIN)Zimbabwe
3. Panorama
5. MUSIC AWARDS
Outstanding Female Musician
1. Cindy Munyavi
2. Cynthia Mare
3. Agatha Murudzwa
Outstanding Male Musician
1. Obey Makamure aka Tocky Vibes
2. Antonio Romeo aka Shinsoman
3. Sulumani Chimbetu aka Sulu
Outstanding Song
1. Mhai from Mhai by Tocky Vibes
2. Kumbumura Mhute from Kumbumura Mhute by Jah Prayzah
3. Popopopo from Tirikumhanya by Killer T
Outstanding Album
1. Gunship by Sulumani Chimbetu
2. Kumbumura Mhute by Jah Prayzah
3. Mhai Singles Collection by Tocky Vibes
6. SPOKEN WORD AWARDS
Outstanding Comedian
1. Mike Matimba aka Uncle Ritchie
2.Victor Mpofu aka Doc Vikela
3.Clive Chigubhu
Outstanding Poet
1. Tatenda "Dhege" Chinoda
2. Likhwa Ncube
3. Sithandazile Dube
7. THEATRE AWARDS
Outstanding Actress
1. Rumbidzai Karize in The Convert
2.Bathabile Dlamini in Umbiko KaMadlenya
3. Lawayne Muzite in Connections
Outstanding Actor
1. Tichaona Mutore in Maids
2. Jasen Mphepho in 1000 Miles
3. Memory Kumbota in Umbiko KaMadlenya
Outstanding Director
1. Nelson Mapako for Umbiko KaMadlenya
2. Ali-Jarmil Mutodzaniswa for Connections
Outstanding Theatrical Production
1. The Convert by Almasi Collaborative Arts
2. Umbiko KaMadlenya by Intwasa Arts Festival koBulawayo
3. Connections by Pamushana High School
8. VISUAL ARTS AWARDS
Outstanding 2 Dimensional Work
1. Undressing to Redress by Wallen Mapondera
2. Farming and Production by Webster Mubayirenyi
3. Song from Within by Boarding Dzinotizei
Outstanding 3 Dimensional Work
1. Mwana Wedangwe by Rufaro Murenza
2. Contemporary Scourge by Forbes Mushipe
3. Jacket of Love by Israel Israel
Outstanding Mix Media
1. The Challenged by Forbes Mushipe
2. Different Roots, Same Destination by Ngonidzashe Tsiga
3. Disappearing Faces by Rizimu Chiwawa
Outstanding Exhibition
1.Social Zoometry by Wallen Mapondera
2. Women at the Top by Doreen Sibanda and Thandazani Dhlakama
3. Crossing the Bridge by Clifford Zulu
9. OTHER AWARDS
Outstanding Promoter
1. Butterwick Promotions
2.X-MO Squad
3. Formstate Investments
Source - newsday