Entertainment / Local
Mantongande has melodies of grace
17 Jan 2011 at 17:32hrs |
Views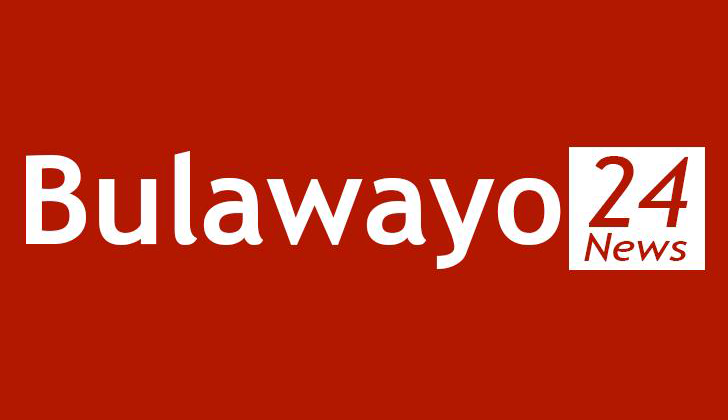 A woman from Lupane has started the year on a high note. Mantongande, real name Simangenkosi Nkala, began 2011 by launching her new DVD at a well-attended concert in London on New Year's Day.
The gospel singer has been appearing on UK-based Zimbabwean websites talking about the launch, and she is pleased with her offering, He is My Rock.
"It was shot in Bulawayo, the Hillside area and in the UK, it includes shots from London and Sandgate on the coast," she says. "Finding the right person to produce it was difficult. I had to go through a number of producers until I found a professional one. I was happy with what he did. It is costly - but I have money from proceeds of CD sales, shows and my management company, Ngonyama."
Although Mantongande's music career is taking off in London, it is not the place where her dream to sing was born. The massive city, with its bright lights and jostling people, is way different from her home in rural Lupane in Zimbabwe where her talent was first discovered.
"At primary school in Lupane the teachers identified my talent. [Coming from a Christian home], I refused to take part in the traditional dances. My teacher asked what I'd like to do instead, and I said a church song. It was funny as I had no teeth!" she recalls.
From that day Mantongande became a hit at school, singing at the assembly meetings.
She dreamt not only of being a singer, but also a nurse. Mantongande moved on to Entumbane High School in Bulawayo, but her parents could not afford to pay for either music or nursing, so she ended up working as a saleslady at a clothing store branch of Power Sales. "When I worked there, they used to play Rebecca Malope a lot in the store, but I never thought I'd record as well," she says.
Things took a turn in 2000 when Mantongande went to the UK to live with her husband, Pastor Obert Nkala. Becoming a musician was still only a dream then, as she felt that, realistically, it was impossible to attain . "When I came to the UK, I wanted to pursue both my careers. I didn't think it was possible at all to be a singer, I didn't think I could afford it.
"Just to record an album, you need a lot of money," she says.
So, having placed her singing dreams in the back of her mind, she got on with life in the UK. She found it challenging, and there was a lack of community spirit like what she was accustomed to back home. Mantongande also found it lonely, considering she comes from a family of eight, and has lots of relatives in Zimbabwe. The times she did have the opportunity to sing was at the church she used to attend.
After some years, Pastor Obert and his colleagues started a branch of the Brethren in Christ church in London and she continued her singing here, taking the place of the choir leader.
One of the church members was a Zimbabwean businessman, Million Songanga Moyo of Ngonyama Music Promotions. He was impressed by Mantongande's singing and suggested she record a CD.
"I was hesitant...I thought it was impossible. After a week I decided to do it," she recalls.
In 2007, she entered into a management agreement with Ngonyama. She and Pastor Obert, who also writes songs and plays various music instruments, started working on the first album, called Behold the Lamb of God.
"We went to Sid Rich studios at Southend-on-Sea, run by Sydney Dube. I sang in a completely different voice - it was unnatural, I think I was nervous. So we had to redo it and it worked," she says.
But just doing the recording was only part of the process to becoming a start-up musician - problems emerged with marketing.
While her CDs sold very well at her live performances, it was hard to find places to distribute them. Mantongande was not just targeting Zimbabweans, but various nationalities. So Ngonyama targeted African shops in the UK, and also approached Sterns Records. In the US they approached CD Baby, a chain of record shops. But the feedback was slow, except when she was doing a show.
"To me it's more like ministering to people through music than aiming for financial benefit. My main message is to call as many people as I can to the kingdom of God," she says of this challenge.
But the marketing plan did pay off after a while, because she managed to create a fan base - mainly Zimbabweans from different parts of the UK, as well as other Africans and some English people. Later in 2008, she released another album.
"My fans would contact my manager, and Facebook too, and leave comments. They wanted a Zulu album. So I came up with Ngiyamba Ngegunya (I'm Walking with Confidence). On this album my manager said fans were troubling him - can we put together Zulu songs," she says. "I was struggling with it at first. It's not easy to write a song, come up with the lyrics. One day I just prayed: 'God help me - this album is needed.' I went to sleep and I dreamt of a song. I woke up singing it, and it was easy to put it together. It did not take a month to write eight songs."
The second album was marketed through the same distribution points as the first in the UK and US, and also to various radio stations in the UK, Zimbabwe, South Africa and Botswana. Initially the response was slow, but it gradually picked up. More contacts were made, people were e-mailing and phoning, and Mantongande had a great responseon stage.
Two years down the line, Mantongande is now working on her third album, which she hints will be even better than the other two.
"As a musician you get better and better. This album will be something great to look forward to."
Mantongande has enrolled at university - and with the help of Ngonmyama, she now has her own music studio. Her backing group is called Melodies of Grace - and Obert is the musical director.
"In the evening we rehearse and I still get home to cook," says the mother of two boys, Perfect, 11, and Patrick, 6.
Source - Byo24News