Entertainment / Music
Jah Prayzah back to saint from villain
22 Nov 2017 at 05:56hrs |
Views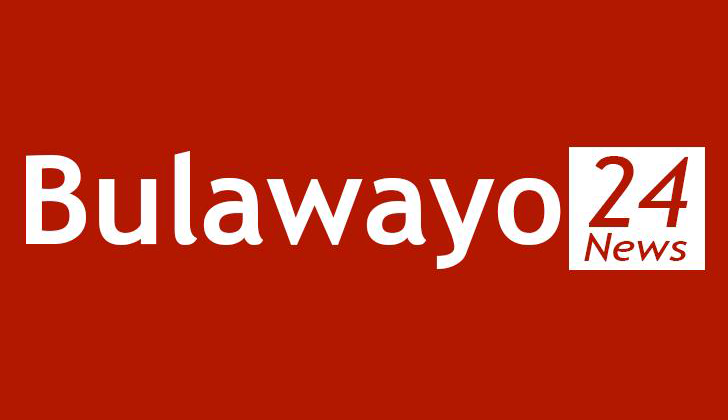 MUSICIAN Jah Prayzah, who had somewhat become a villain when he left the country last week, will likely return a saint as his latest track, Kutonga Kwaro, is undeniably currently one of the most popular and loved songs during this time of political renewal in Zimbabwe.
The song, the title track of his recently released 14-track offing, was initially met with mixed feelings, even before its release, with some lambasting the artiste for fanning factionalism for apparently insinuating that then Vice President, Emmerson Mnangagwa, was in power.
Coincidentally, during that period, Jah Prayzah's career took a negative turn. First, he pitched up late for a show in Masvingo and subsequently failed to perform as fans pelted him with missiles. Days later, another mob was on his case after he made a grand and arrogant entrance at the funeral of his former head of security after failing to contribute anything towards the burial. Stones were thrown his way and he had to again scurry for cover.
After his triumphant album launch, it seemed as if the whole world was crumbling around him. But clearly, the heavens were watching and while he was away performing in Australia last week, over a million Zimbabweans, led by the Zimbabwe Defence Forces (ZDF), poured onto the streets to march in solidarity with the army to remove President Mugabe from office. As they did so peacefully, his music, especially songs like Kutonga Kwaro and Ndin'ndamubata, became the soundtrack of the entire march as they resonated well with proceedings there.
Kutonga Kwaro sounded like the new anthem of the nation as people proudly sang it to celebrate the somewhat new Zimbabwe.
At the Zanu-PF Central Committee meeting that resolved to replace the president, the song was again the anthem of choice.
A close listen to the album shows that Jah Prayzah was prophetic especially on the track Kutonga Kwaro which has lyrics: "Haa wo ti, tisvikewo pano, ndini Mwendamberi, ndakuchinja mutemo… rasvika gamba, kutonga kwaro gamba…rinofadza nenherera, gamba ramakajaira, Kutonga kwaro…" (Behold I am here…the soldier is ruling…he makes the orphans happy…the soldier you are accustomed to…).
Undoubtedly, the orphans (in apparent reference to the people of Zimbabwe) were happy on the streets on Saturday as the ZDF flipped the script on President Mugabe – and indeed the soldier (apparent reference to General Constantine Chiwenga) was ruling.
Ndin'ndamubata with lyrics ". . . ndin'ndamubata vakomana munoda kufara ndizvo here . . . (I've caught him, do you want to be happy)" somehow narrated how the ZDF managed to weed out those in control of critical systems in the nation and in turn made everyone happy.
Another track titled Masoja has lyrics: "Amai ndawona mudungwe wemagamba vachifora vachikwira mugomo. Vanga vachimhanya vakatakura zvombo, ndafunga kuti hameno kune hondo… Yangova yo yo yo nemasoja (I see a troop of soldiers marching towards the mountains. They were running carrying weapons and I thought there was a war somewhere)." Last Tuesday, armed ZDF troops were spotted in the Harare CBD and many, especially those outside Zimbabwe, thought there was a war brewing in Zimbabwe, but that was not the case. Shocking as it might be, Jah Prayzah sort of pre-empted all what transpired last week on his album.
The last song on the album, Muchinjiko, a praise and worship piece fits in perfectly well as he encourages people to pray and trust that God will answer their prayers and make Zimbabwe a better place to live in.
Due to the march, Jah Prayzah's album is now sought after and the artiste is grateful to fellow Zimbabweans for the support. He also commended them for coming together regardless of race, tribe, creed and political differences.
"I'm so overjoyed to see Zimbabwe come together united as one. The last time such love and joy in one place was present, I was not yet born as it was in 1980 so I heard. And to top it all, it was all done in peace.
"Even though I was not there, I'm happy I was with you through my music and would like to thank you Zimbabwe for embracing my new album and letting it speak to you and your lives," said Jah Prayzah.
The musician, who yesterday shone in South Africa when a song meant to unite Africans – The song for Africa – he featured in with greats, Yvonne Chaka Chaka, Fally Ipupa, Koffi Olomide, 2 Face Idibia, Youssou N'dou and Akon was released at the African Leaders 4 Change awards, said he was looking forward to returning to Zimbabwe.
"I'll be back home soon. Till then, let love continue to flow among you all and be guided by God above all."
He is now preparing for his concert with Davido at the HICC on December 1 which will likely serve as a mega Kutonga Kwaro party considering that the album has now been well embraced.
Source - chronicle