Entertainment / Music
Nama Facebook Live disrupted
02 Feb 2018 at 05:51hrs |
Views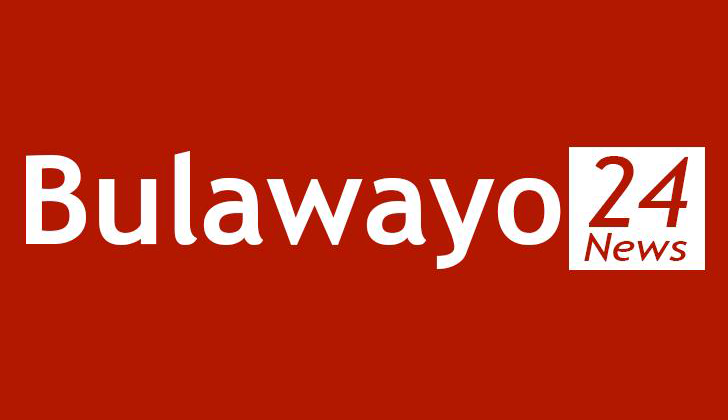 This year's National Art Merit Awards Facebook Live broadcast announcement of nominees was abandoned following power outage.
The organisers were broadcasting live from the Reps Theatre in Harare where the award ceremony will be held on February 17 when the broadcasting was disrupted by power outage.
The ceremony had the chairman of the National Arts Council of Zimbabwe (NACZ), organisers of the event and the chairperson of Nama, Professor Ruby Magosvongwe who was supposed to announce the nominees.
Professor Magosvongwe read her speech spelling out the adjudication process which was an intense seven week process. In the speck Prof Magosvongwe said the process was based on submitted entries, monitors' reports of both individuals and institutions who keep an eye on excelling artistes throughout the year.
Prof Magosvongwe thereafter started reading the list of nominees and when she was half way, there was a black out, then a message told viewers that there was a power outage and broadcasting was to resume shortly.
However after an hour, the full list was published on the NACZ Facebook page and thereafter shared by people on social media.
The music award looks like the accolade to look forward to as Outstanding Song will be a battle between Soul Jah Love's Pamamonya Ipapo, Jah Prayzah's Ndini Ndamubata and Ammara Brown's Akiliz.
The nominees below
1. SPOKEN WORD AWARDS
Outstanding Poet: Tinashe Tafirenyika, Shingirai Manyengavana, Mercy Dhliwayo
Special Mention: Takesure Taringana
Outstanding Comedian: Tinaye Chiketa, Samantha Kureya aka Gonyeti, Mandlenkosi Mathe aka D Comedian
2. LITERARY ARTS AWARDS
Outstanding First Creative Published Works: Blooming Lilies by Dean Murinda [Pen Featherz Media], Nei? by Lazarus Sauti [Royalty Books], Ndofa Ndisina Mwana by Jesca Rushwaya-Marwiro [ZPH]
Outstanding Children's Book: Paradise Stories by Eve Nyemba-Mazando, Nomvundla and the Chilli Eating Contest by Fortune Tazvivinga, The Magician by Aleck Kaposa [Essential Books]
Outstanding Fiction: Moving On by Jane Morris (editor) [AmaBooks], Survivors Café by Stanley Mushava [Underclass Books & Films], Live Like an Artist by David Mungoshi [Bhabhu Books].
Special Mention: Tsvura Ngoko by Ishmail Penyai
3 THEATRE AWARDS
Outstanding Actor: Gift Chakuvinga in Double Funeral, Leonard Phiri in Ihloka, Julian Tshuma in Double Funeral
Outstanding Actress: Charlene Mangweni in The Incident, Nomvuyiso Mabi in Double Funeral, Edith Masango in Narratives from the Dark.
Outstanding Theatrical Production: The Incident directed by Elizabeth "Zaza" Muchemwa, Double Funeral directed by Thulani Mbambo, Ihloka directed by Matesu Dube.
Outstanding Director: Zaza Muchemwa for The Incident, Thulani Mbambo for Double Funeral, Matesu Dube for Ihloka.
4 DANCE AWARDS
Outstanding Female Dancer: Ndomupeishe Chipendo in Kutamba Zve, Melany Carruthers in Southern Soul, Yeukai Zinyoro in Variety.
Outstanding Male Dancer: McIntosh Jerahuni in Fullstop, Malcom E. Chirove in LA Puissance, Sean Mambwere in Online
Outstanding Dance Group: Afro Dance, Breakthrough Productions, M & M Dance Factory.
Special Mention: Ezimnyama Dance Ensemble
Outstanding Choreographer: Sean Mambwere - Online, Melany Carruthers - Southern Soul, Malcom E. Chirove - LA Puissance.
5 VISUAL ARTS AWARDS
Outstanding 2 Dimensional Work: Twisted Yoke Ropes by Webster Mubayirenyi, Iwe Neni Tine Basa by Calvin Chimutuwah, AU Logo Design by Quentine Nyoni.
Outstanding 3 Dimensional Work: Dudu Manhenga by Josiah Chigondora, Loving Memories by Gift Chimufombo
Proud of my Hair by David White.
Outstanding Mix Media Work: Recurring Success by Munyaradzi Mazarire, Madam Vebvoda Foni by Evans T. Mutenga, Camel and Friends (Zizi) by Johnson Zuze.
Outstanding Exhibition: Dis(colour)ed Margins by Thandazani Dhlakama & Fadzai Muchemwa at NGZ, Colour Revolution by Gary Thompson at The 'A' Gallery, From Line to Form by Helen Lieros at Delta Gallery.
6. FILM AND TELEVISION AWARDS
Outstanding Actress: Kudzai Msungo in Muzita Rababa, Gamuchirai Dube in Kushata Kwemoyo, Nothando Nobengula in Like a Good Woman Should
Outstanding Actor: Eddingtone Hatitongwe in Muchaneta, Charles Muzemba in Kushata Kwemoyo, Zolile Makeleni in Wenera.
Outstanding Music Video: Ndinokakama produced by Naxo Films ft. Dereck Mpofu, Bhero produced by Studio Art Pictures ft. Shadrick Kwarire, Over Again produced by Vimbai Mukarati ft. Vimbai Mukarat.
Outstanding Screen Production (Television): Muchaneta directed by Eddingtone Hatitongwe, Wenera directed by Zolile Makeleni, Muzita Rababa directed by Shem Zemura.
Outstanding Screen Production - Short Film: Ruvimbo's Wedding directed by Ben Mahaka, Things We Do for Love directed by Derby Bheta, Baba the Joys of Fatherhood directed by Ignatious Matope.
Outstanding Screen Production - Full Length Film: Like a Good Woman Should directed by Gilbert Mupiwa, Kushata Kwemoyo directed by Shem Zemura, One Woman and Her Mbira directed by Hope Masike.
7 MEDIA AWARDS
Outstanding Journalist - Radio: Nicola Ndoro - Star FM: Lastword Musekiwa - Star FM, Patience Musa - ZiFM.
Special Mention: Babongile Sikhonjwa - Skyz FM.
Outstanding Journalist - Print: Vasco Chaya - Daily News, Prince Mushawevato - Sunday Mail, Stanley Mushava - Herald.
Outstanding Journalist - TV: Regis Mhako - ZBC, Andrew Neshamba - ZBC, Sifiso Mpofu - ZBC.
Outstanding Online Media: Bustop TV, Jera, Black Toe TV.
8 MUSIC AWARDS
Outstanding Male Musician: Enock Munhenga aka XQ, Trevor Dongo, Mukudzei Mukombe aka Jah Prayzah.
Outstanding Female Musician: Ammara Brown, Janet Manyowa, Selmor Mtukudzi.
Outstanding Album: Inhliziyo by Caleb Msipa, Beyond by Trevor Dongo, Kutonga Kwaro by Mukudzei Mukombe aka Jah Prayzah.
Outstanding Song: Pamamonya Ipapo by Soul Musaka aka Soul Jah Love, Ndini Ndamubata by Mukudzei Mukombe aka Jah Prayzah, Akiliz by Ammara Brown.
9 SPECIAL AWARDS
Outstanding Promoter: X-MO Squad, 2 Kings Entertainment, Divine Assignments.
Source - chronicle