Entertainment / Music
British Council funds African artists with £700 000
05 Mar 2023 at 15:31hrs |
Views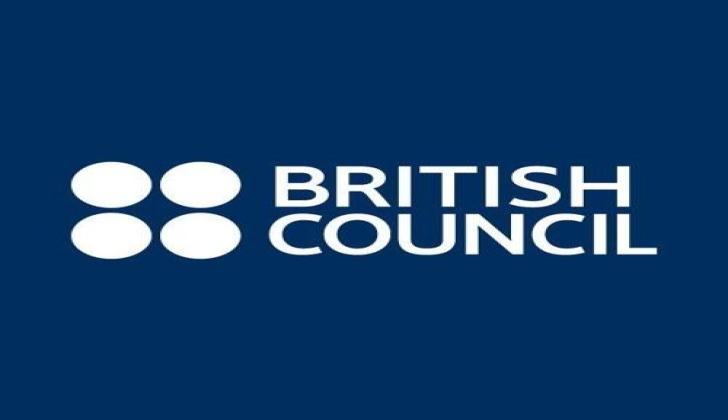 The British Council's Sub-Saharan Arts programme has announced the success of its Culture Exchange open call for grants, an initiative that connects and promotes cultural exchanges through art.
According to a press release in possession of this publication by providing grants to cultural organizations and artists in Sub-Saharan Africa and the United Kingdom (UK), the programme supports art creation and collaboration, networking and market development as well as opportunities for digital collaboration.
Out of the 68 projects being undertaken across Africa and the UK totalling over £700,000, 17 are based in East Africa, 25 in Southern Africa and 29 in West Africa.
Melody Sango, the Programme Manager for Culture Connects in Sub-Saharan Africasaid, "The open call which ran from July 2021 to February 2022, saw a number of grants ranging from £5,000 to £30,000 individually being administered in ten African countries and the four UK nations.
"Through these grants, creatives had the opportunity to partner to develop new pieces of collaborative work which would showcase different parts of the Arts sector in their respective countries, focusing not only on their similarities but also the differences that contribute to knowledge of the arts sectors in their respective countries".
Artists and organizations from the Southern Africa region, West Africa region and East Africa Region who are beneficiaries of the grant expressed excitement and appreciation for the work that was done by the British Council.
Below is the full list of the grantees from Southern Africa Region
1. Music As a Business by Pilato (ZAM)
2. Decolonising The Understanding of Zambian IP and increasing Production Rights Ownership by Robyn AGATHA phiri (UK)
3. Theatre Without Boarders by Patsime Trust (ZIM)
4. Wind of Change by Kay Media (ZIM) & Writing west Midlands (UK)
5. From Literacy to Literature:Overcoming Barriers by Social Healing & Accountability Research (SHARE) (ZIM) &Research (SHARE) ZIM
6. Iwear My Culture by Gilmore Qhawe Khumalo (ZIM)
7. eMoyeni Digital Storytelling II by Gilmore Qhawe Khumalo (ZIM)
8. South Africa graffiti archive by Cale Waddacor
9. Embody: An experimental movement series by Mkutaji (SA)
10. Social therapy by Nomawonga Khumalo(SA)
11. Visual freelancers by Siyabonga MKHOLO (SA)
12. The Cradle of humanity by Linda Linda Brogan (UK)
13. Let the Emerald Village carry me by Sehembile Msezane (SA) & Janine Francois (UK)
14. The Zebra crossings by Francesca Matthys (SA) , Yogin Sullaphen & Daniel Martin (UK)
15. Nocturnal creatures by Kieron Jina (SA)
16. Africa/UK Inkubator by Short Story Day Africa (SA) & Laxfield Literary Associates (UK)
17. Syria Material by //**Faith Kinniar
18. Mxshi Mo and More Time Records by More Time Records (UK) ,Mxshi Mo (SA) & Kamva Collective (SA)
19. Representing the Archive by Magnum Photos (UK) & VANSA (SA)
20. VANSA Archive Fellow and knowledge share programme by Radar (UK) & VANSA (SA)
21. Diversity in Dance by Artscape Theatre (SA) , Edinburgh Jazz and Blues Festival (UK)
22. Despite that by Arrow SA (SA) & Beyond Face (UK)
23. Stories we tell by Sibikwa Arts Centre and Lyric Hammersmith
24. Landedness by Primary (UK) & The Ungovernable/MADEYOULOOK(SA)
25. Never seen - the experience of recognising a situation in some way, yet it seems novel and unfamiliar by Karren Visser (UK) & Lois Strachan (SA)
Source - Byo24News