Entertainment / Music
ZNi: The musical maverick creating summer magic!
18 Sep 2023 at 15:33hrs |
Views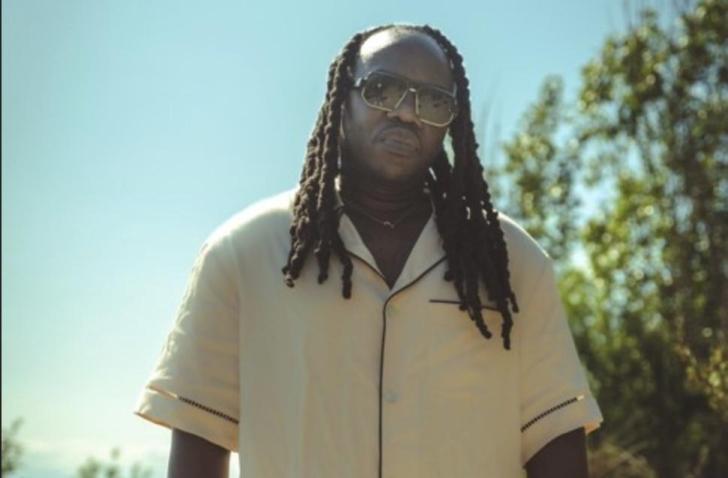 South Africa, 2 September 2023 Summer is heating up, and we've got the perfect soundtrack to accompany your adventures. Meet ZNi, the musical sensation who's not just creating catchy tunes but also inspiring change through his music.
Get ready for "Adventure"
ZNi's latest track, "Adventure," is the ultimate summer jam. With lyrics that beckon, "Are you ready for Adventure?" this song promises a thrilling escape from the ordinary. It's all about spontaneity, making memories, and living life to the fullest. The beats are infectious, and the energy is irresistible. You'll find yourself craving the kind of adventure that only ZNi can provide.
Listen to "Adventure" on YouTube:
A musical journey rooted in culture
But ZNi is more than just a musician; he's a cultural ambassador. Raised in a family steeped in music, ZNi's journey began jamming with his father, Zimbabwe's iconic Mbira musician, Dumi Maraire. From a young age, he was performing alongside his father, absorbing the energy of the stage and the diversity of sounds like a sponge.
His musical evolution is a testament to his versatility. Starting with rap, he ventured into the studio, crafting his debut track. But ZNi's journey didn't stop there. He discovered an unexpected vocal skill that led to his signature Afrofusion and Afro-pop style, a fusion of cultures and sounds that define his unique sound.
Advocacy beyond the beats
However, ZNi's passion extends beyond music. His advocacy for mental health, rooted in his personal struggles, is making a profound impact. He's actively collaborating with organisations like Work to be Well and I Can Help, providing vital resources to youth facing mental health challenges, particularly in the world of sports.
ZNi's dedication to change doesn't stop at music or advocacy; it spans continents. His recent work with the Young Sables under 20 rugby team in Kenya and Zimbabwe, backed by his partnership with Work2BeWell, showcases his commitment to supporting young athletes.
A global melody weaver
With songs like "Satisfy," "Celebrate," and "Oh Yah," ZNi's music resonates with the universal language of joy and unity. He aspires to unite hearts worldwide with his genre-defying rhythms. His diverse circle and innate ability to connect promise an unforgettable mark in the music world.
So, whether you're looking for a summer anthem or seeking inspiration through music that creates positive change, ZNi is the name to remember. Explore his beats, dive into his lyrics, and embark on an "Adventure" you won't soon forget.
Discover ZNi's musical journey on his website: https://znimusic.com/
In a world where music meets advocacy, ZNi is the bridge, and he's leading us all on an unforgettable journey. Are you ready for the adventure?
Source - Agencies