Entertainment / Music
Audius Mtawarira bares soul in new album
13 Dec 2015 at 09:02hrs |
Views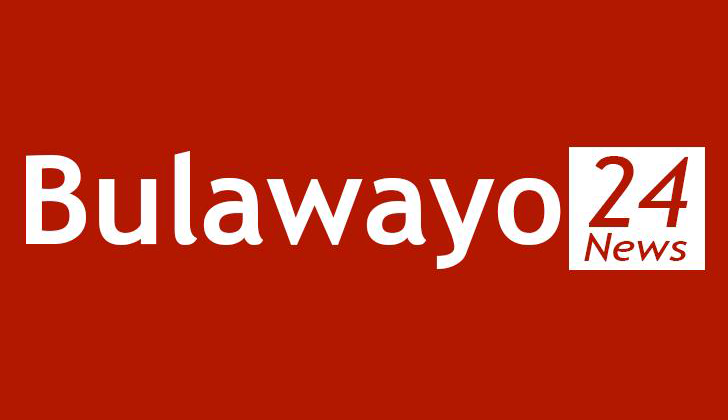 HE is one of the pioneers of the urban grooves genre of music that hit the country at the turn of the millennium although most of his compositions had an RnB bias.
That was before the man - Audius Mtawarira relocated to Sydney in Australia where he furthered his music career and mastered the real RnB art while working as a producer with Sony Music and Sony ATV.
He won several awards in his creations and productions with artistes in Australia.
Everything looked fine with the man until tragedy struck. He lost his father a few years ago and had to come back from his base in Australia to take over all that his father had - a farm and some businesses.
Now he is into farming and into property business but still finds time to dedicate to his musical calling. His finesse in music can never be doubted but he is still to find the right footing and maybe reclaim his previous fan base. He, however, has an advantage in that he is generally a likable character.
He recently released an album - Predestination - which he said was a collection of songs that were sentimental to him. Some of the songs, he said, have been in production for over five years.
The album is his sixth and it features collaborations with musical greats such as Wanya Morris from Boyz II Men and the Soweto Gospel Choir.
The album also features collaborations with some of Zimbabwe's top RnB and Hip-hop artistes as well as works from top local producers in the mould of Yagi Dojo. His music, however, continues to evolve as his understanding of commercial music remains true.
Sunday Leisure (SL) spoke to Audius Mtawarira (AM) on his new album and other issues relating to his music. Excerpts of the interview are below.
SL: Sometime last year you told us you were about to release an album called House of Stones after which you said you would tour the country. What happened to the project?
AM: I hope you will appreciate that times are tough in Zimbabwe. I couldn't do what I intended. Also I was not getting enough radio airplay support to promote the album.
SL: I see. But how have you been progressing musically?
AM: All good despite of course one or two challenges. Actually I have been developing a few artistes in the country.
SL: May you give us a comparative musical evaluation of Audius before he left Zimbabwe for Australia and Audius back in Zimbabwe?
AM: I would say I have definitely reconnected with the Audius before leaving Zimbabwe. My ambition for music was born here and it was not hard remembering what created that spark. The industry has changed so I have been careful to incorporate the new and the old. I value my fan base and wanted to make sure I produce an album that embodies the elements they love but also introduces the evolved me.
SL: Would you say you have reclaimed your musical position, your fan base and how do you see the changes in the music industry, are they positive or negative?
AM: It's hard reclaiming my position or my fans. Some of my fans are not even aware that I am around or that I released an album last year. Or even that I won a Zima. This is likely because the industry has been so saturated and is no longer as intensive on existing artistes. The focus has been on new and emerging artistes. I guess that means it's more competitive which can only be a good thing. I do fear that some genres have suffered serious neglect but the music scene always changes and it has given me time to intensify my craft.
SL: You were among the pioneers of urban grooves in Zimbabwe and it was intensive lyrically and instrumentally but is fast fading into oblivion and is being replaced by Zim Dancehall music. Do you see yourself going the dancehall route?
AM: I can see myself featuring dancehall artistes — especially the more conscious ones. I have always liked dancehall and enjoyed it here in Zimbabwe. It's an expression that took well to our vernacular and I am impressed with some of the geniuses that have emerged from it. Unfortunately I think again there has been no regulation and it may have become over saturated. And when the music industry saturates the audience become confused and unsure who to follow. It ends up being an environment where artistes are chewed and spat before they get a chance to fine tune their art or tell their story. It also removes the novelty and trivialises the image of the artistry and the industry.
It's like a national soccer team that changes its striker every week. It might be exciting for the coaching staff but confuses the fans and the worst thing is it removes the nostalgia completely.
SL: Interesting analysis there Audius. Which artistes can you single out for a collaboration when the time comes?
AM: Tocky Vibes is good or the original Winky D are on my plans.
SL: And do you have any hopes of resurrecting the good old times of urban grooves?
AM: Yes, I will definitely be trying that.
SL: Oh so much about the music industry. Can we now talk about your latest project Predestination — what is all about?
AM: It is about arriving at a point and place in your life that you were destined to and always knew you would. I feel I am exactly where God intended and I believe in his reason and purpose.
SL: How many songs does it have and are all the compositions in English?
AM: Compositions are in both English and Shona. The album has 12 songs. It's been an emotional dedication to my late father Augustine Mtawarira. It has been an emotional last few years adapting to life without him. This period has been eye opening and turbulent, together with the hardships in Zimbabwe I felt compelled to release an album with all these emotions.
SL: Thank you Audius. What are your last words about the music industry?
AM: Not much, I just want to emphasise on professionalism. We need to change the public's perception of musicians in Zimbabwe. We are not unruly characters that crawl the night in bars entertaining hooligans. We are gifted communicators and our industry deserves as much respect as any other.
Source - sunday news