Entertainment / Radio
Cuthbert Dube behind ZBC rot
10 Feb 2014 at 08:08hrs |
Views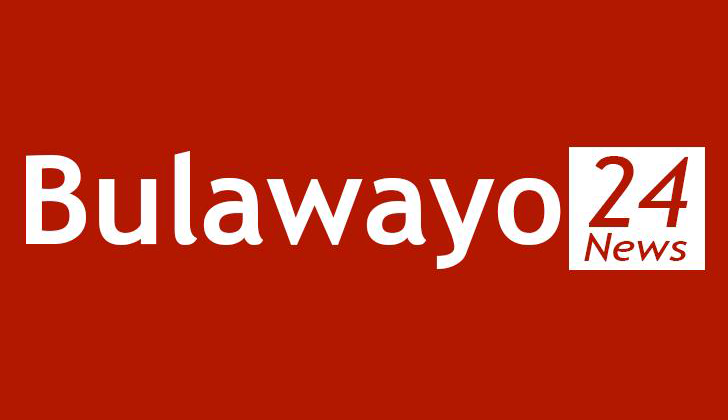 Sacked ZBC Holdings board chairperson Cuthbert Dube was behind the rot at the national broadcaster, approving obscene salaries to top management at a time when the media house was tottering on the brink of collapse.
Documents in possession of The Zimbabwe Mail show that Dube and suspended chief executive officer Happison Muchechetere approved salary increments clandestinely, without the knowledge of other board members.
"Dube was summoned by the Information, Media and Broadcasting Services ministry and his explanation was that he didn't consult other board members because he thought they were MDC-T activists who could not be trusted," a source privy to the goings on at ZBC said.
Information, Media and Broadcasting Services minister Jonathan Moyo a fortnight ago told journalists in the capital that the political bickering which characterised the inclusive government had contributed to the rot at ZBC.
Dube, according to the documents, approved Muchechetere's salary rise from $6 200 in March 2009 to $12 000 monthly in January 2010. Muchechetere's pay-cheque then jumped from $12 000 to $44 000 by June 2011. Besides the salary, Muchechetere was entitled to $9 500 monthly allowances.
In the ensuing chaos of executive salary increments, ZBC's management payroll gobbled a staggering $465 000, while that of low level staff accounted for $900 000. This was at a time when the public broadcaster was generating only $300 000 in monthly revenue.
Last year, low level workers at the national broadcaster went for over half a year without pay as Muchechetere and his lieutenants frolicked in obscene money.
ZBC manager finance Elliot Kasu took home $18 000 as net salary, as did head news and current affairs Tazzen Mandizvidza and head of radio services Allan Chiweshe. Chiweshe is now acting chief executive officer.
The three executives' salaries rose almost 100% between March 2009 and January 2010, almost 300% by November 2011 — all approved by Dube and Muchechetere without the board's knowledge.
Dube declined to comment on Sunday.
"I will comment to most of these things at the appropriate time," he said.
A document titled 'Brief on the salaries and benefits of chief executive officers of state-controlled public enterprises and local authorities' in The Zimbabwe Mail possession, "most public enterprises have no boards in place while that that have boards in place are not meeting".
"Most boards lack the necessary skills mix, a situation that leaves a few individuals effectively controlling the affairs of the board. The boards often deliberately raised salaries of CEOs because the level of their allowances is linked to the CEO's salaries," the document shows.
Former ZBC board members canvassed by The Zimbabwe Mail confirmed they knew little of what was going on in terms of salary increments.
"I only knew we were not making money. But definitely not enough to pay someone $44 000, we were shocked because we had demanded to know how much Muchechetere was earning, but Dube claimed it had nothing to do with us. There was suspicion that the CEO was earning around $15 000, but even that raised a stink because we did not think the corporation could sustain such a salary," said a former board member on condition of anonymity.
Another member said he was paid less than $1 000 in his three years on the board.
"I was paid $900 in three years and accepted this because of the belief we all had that the ZBC had no money. I am shocked they were paying each other this much and we await the results of the forensic audit. At one time I remember we declined an offer from management to buy a house for members to stay in when they come for meetings. We bluntly told them that the ZBC is not in the property business," said the member.
Government has also been told that "the boards of most public enterprises do not have remuneration committees to assist in determination of salaries and there is weak ministerial supervision of boards".
Mugabe's chief spin-doctor, George Charamba, has offered to resign and called on cabinet ministers who presided over entities fingered in the salarygate scandal to be honourable and do the same.
In an interview last week Charamba revealed that Mugabe had been "disgusted" by revelations of the pay scandal
"Take it from me, I was a member of the Premier Service Medical Aid Society (PSMAS) board and saw first-hand his (Mugabe) reaction to these (obscene salary) reports and the evidence brought before him," Charamba said. "He was angered, outraged to say the least. In fact he said PSMAS had no business more than waiting for members' fees and collecting the same."
He said the veteran leader's office was now working on reviewing the management of the "public economy".
"The Chief Secretary to the President and Cabinet, Misheck Sibanda, is working on legal instruments required to manage the whole architecture of the public economy. We are looking at the inter and intra institutional relationship between all quasi-governmental establishments," Charamba said.
Dube also presided over an even bigger salary sandal after it emerged at health insurer for civil servants, PSMAS, where as chief executive officer he earned $250 000 per month, while service providers were not paid and members had to pay cash upfront for health care.
Dube has since been forced out of PSMAS.
Charamba served as a board member at PSMAS and reportedly drew over $100 000 in allowances last year alone.
Source - zimmail