Entertainment / Shows
Zimbabwe musician's UK tour disaster
26 Apr 2011 at 10:40hrs |
Views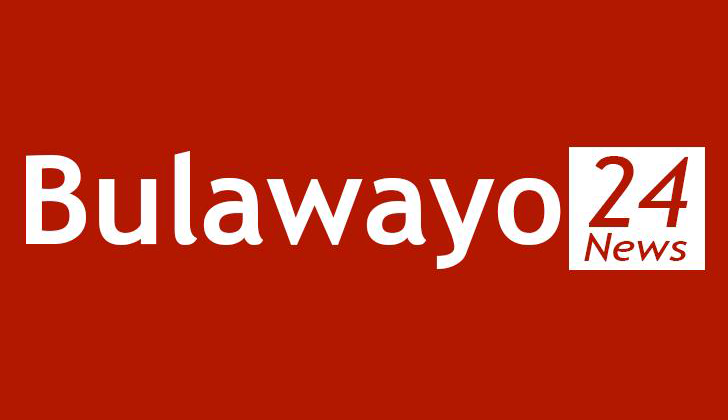 Dendera musician Sulumani Chimbetu's United Kingdom tours is now shrouded in controversy. Chimbetu left for the United Kingdom last week for his maiden tour since he took over as leader of the Orchestra Dendera Kings. Some prominent website reports that Chimbetu was ready to quit the United Kingdom in the middle of his tour on Monday over disagreements with promoters.
Chimbetu is in the UK to perform four shows in a concert tour dubbed "Non-Stop Tour" which coincides with the launch of his third album similarly titled.
Reports on social network, Facebook, posted by a promotion company called Rollers Family, suggested that a third show which was supposed to take place in London at Ambassador Bar was disrupted when Sulumani did not receive a fee to perform.
Arthur Janjawa, who financed a large part of the tour, dismissed the allegations as "a farce bent at discrediting my name".
He said, "The London show was going to be financed by Rollers Club, myself and DJ King Alfred, so it is not true that I was solely responsible for that show."
He added that Rollers Family had also proceeded to advertise that show a week and half before Sulumani Chimbetu arrived in the UK as per agreement with Janjawa. The payment of the artist, according to Janjawa, was supposed to be met by the three individuals.
Janjawa is said to have made all the arrangements for the show to take place at Railway Tavern, but Rollers Family said they wanted it at Ambassador Club where DJ King Alfred plays every Sunday after Rollers. The three are said to have agreed with Sulumani that he would be paid from the proceeds. Rollers Family and King Alfred were given a batch of tickets by Janjawa which they sold in the afternoon at Rollers barbeque hangout, and at the afterparty.
Janjawa says they were also supposed to make arrangements for the sound system (backline) at Ambassador Club, but they failed.
"There would have been enough money to pay the artist from all the ticket sales," according to Janjawa, "but Rollers and King Alfred did not bring the proceeds from the tickets they had been issued prior to the night of the show."
He also said Sulumani played two shows in Leicester and Dunstable without any problems, but the London one which was a joint venture with Rollers was the one with problems.
He also expressed shock that Simon Chimanya of Rollers Family was commenting on Facebook, yet he was supposed to be in Zimbabwe. How could he know about a show and arrangements that he was not privy to in the first place?
Janjawa also dismissed allegations by DJLadyGee2 that she had not been paid her dues.
"She arrived in diva style at 2am and expected to rearrange the programme. She was scheduled to play much earlier.
DJLadyGee2 also alleged that Janjawa was "a crook" who had conned people in Zimbabwe before.
Janjawa said this was "rubbish, and if that's the case, why did she agree to work for me? I bought tickets for her boyfriend Major E to come to the UK and perform and the guy has never returned to Zimbabwe. Is that what a crook does?
"DJLadyGee2 is well-known for starting fights with other DJs and promoters. She doesn't even talk to DJ King Alfred whom she had an argument with over money. Is she a credible person?" said Janjawa.
He also dismissed allegations that Sulumani Chimbetu was destitute as he had arranged accommodation for the 10 members at a house in Erith.
"All the reports in the media are mere allegations not coming from Sulumani (Chimbetu himself), but from those people who did not want these shows to take place in the first place," he said.
"We tried hard to get newspapers to publish that Chimbetu was in town, but they didn't. Now that there is this issue, they go at the forefront. What kind of community is this?
"We spent over £30,000 getting Sulumani into the UK. We took a risk because he is relatively unknown in the Diaspora, although he is a major star in Zimbabwe. These promoters talking on social media spaces, some of them who are known fraudsters, have no authority to talk about the person of Janjawa. If this continues the truth will out soon, and we will name and shame these crooks.
"I have not heard a statement from Sulumani himself or his management in the UK, Negos Entertainment. Sailas Chakanyuka, Simon Chimbetu's former drummer, who signed the contract with Sulumani is not even mentioned by these people, because they do not know anything about this show, except the hearsay. Chakanyuka did not even issue a statement.
"These reports all over the internet are coming from debates on Facebook. Is that how reporters and journalists function these days? None of these people tried to reach me for a comment.
"We have our own teething problems like any promotion, but there's no need to make a hill out of a molehill," added Janjawa.
"None of these people are making any effort to promote Zimbabwean artists. We are making that effort, spending thousands and this is what we get in return. Why are Zimbabweans complaining about promoters going for foreign artists when they give them hell when they try to promote their own people?" he added.
Rollers Family on Monday wrote a statement on Facebook saying: "Thanks to Sulu's UK based management team. Despite being messed up by the promoter Mr Arthur Janjawa. Sulu and the rest of the band are safe and sound."
Janjawa dismissed this statement as "cheap politicking" saying, "These guys do not know what relationship we have with Sulu's management. They do not even know how me and Negos (Sulumani's UK manager) know each other.
"Do they even know where Sulu was staying until Sunday, to make such a comment? If Sulu is safe, what about Orchestra Dendera Kings? Are they not people too, who need to be safe?
"Do they even know how much we paid to get him into this country?
Janjawa says he will be talking to Sulumani today about "the way forward after this internet madness" and said all artists who are contracted to play had not finished their contracts since the Leeds show is on later this week.
"We have paid supporting acts in advance in the past and they have disappeared on us. They should also meet their side of the bargain," he added, refusing to comment about Cynthia Mare whom he said had shown professionalism, contrary to reports in online media.
Sulumani Chimbetu's UK manager, Negos Boni Jana issued a statement saying: "The Promoters on this UK tour Dairai Promotions entered into an agreement to bring Sulumani to the UK. They met all the requirements of the UK Border Agency and also to our satisfaction."
He added: "It must be noted that Sulumani performed in Leicester and Dunstable all shows made possible by the promoter. However we encountered some breach of contract and eventually made a decision not to perform at the London venue until the issues were addressed.
"Sulumani and his management were at the venue till the time the decision was made.
"The issues that led to this came from the contract that is between our management and the promoters. Issues about the venues and accommodation are between the promoter and those providing the services."
Janjawa said he would be talking to Minister of Information, Webster Shamu, whom he has known for a long time, on Tuesday to appraise him of developments regarding the tour. This is after an online report suggested that he would be paying for tickets to fly the group back to Zimbabwe before their contract was over.
Source - Byo24News