Entertainment / TV Guide
Zimbabwean filmmaker making waves
24 Mar 2013 at 05:42hrs |
Views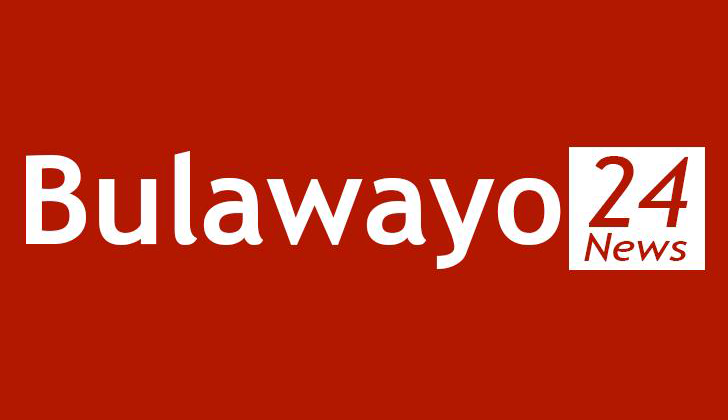 A Zimbabwean filmmaker, Nick Zemura, has written and produced a new television show which is currently airing on DStv's Africa Magic Channel 151. In this exclusive interview with The Sunday Mail Leisure (SML), Nick Zemura (NZ) talks about his experiences in the tough but exciting world of showbiz.
SML:
Tell us briefly about yourself. Who is Nick Zemura?
NZ: My name is Nick Zemura, born, raised and educated in Murehwa. I trained as a teacher at Seke Teachers' College then moved for further studies to the United States in 2000. I live in the Washington DC area. I'm daddy to Kundai, Alpha, Rimai-Lillian, and Nathan. I'm a storyteller, filmmaker, and friend to my great friends. I am fortunate that I have been blessed with a great family, my late father Kudzai and mother Lillian did instill in me a certain confidence that I could be whatever I choose. I trained as a teacher first in honour of my mother. I taught in Murehwa, Harare, Washington DC and Maryland. Now it's time to follow my passion.
SML:
How did you get into film making?
NZ: This has been a passion of mine since I was young, like eight or nine. My brother was one of the first black technicians for ZBC in the early 80s and I used to marvel at the magic of television. I also had a passion for performing and story-telling. I tried with no success to borrow a VHS/beta camera from my primary school teacher who had brought one from his time in Cuba. I knew this was one tool I wanted to work with.
After moving to the US and seeing the opportunities, I went right in and started learning. I'm trained in acting, directing, cinematography and script writing.
SML:
What's your latest film project?
NZ: I'm actually in production for a film called "Stay With Me". It's a project that started off as a short film, and when I sent out the script to the actors they all suggested that I make it a bit longer, then longer, and finally it became a feature because the story was good and important enough to be told in full. It has been a fun project because I star and direct the project, and my son, Kundai, is in it as well.
We were also lucky to book JMarie, an RnB artiste, who is superb in it. You will see it. It is a good and important film that examines the human core. It revolves around the human relations in the diaspora against the backdrop of immigration issues.
SML:
What experiences did you draw from that film project?
NZ: In the writing process, I examined how humans relate. You only know your true friends when you are in need. And I for one have great friends. But we managed to add levity and gravity to an otherwise very terse subject. I also discovered a lot of good people, and the potential of the Zimbabweans in helping. Nosizwe Moyo was a gem, yet she had not acted before. We had veterans like Ali Lukowski and Manuel Poblete giving us their time at a moment's notice. So, if anything, this project made me very optimistic about my upcoming project in Zimbabwe.
SML:
Typically, how long does it take to shoot a film?
NZ: Well, the shoot can be comfortably done in three weeks. We don't have the budgets and luxury to dress the set and take months to get one shot. It's not the best way to do it, but it works and teaches you to be creative. My next project in Zimbabwe is slotted for four weeks.
SML:
After shooting, you must go back to the studio to edit. Tell us about that process.
NZ: Well, I must confess, I don't like editing. It's a very important part of film-making and it can make or break a project. I'm lucky that I work with the likes of Foday Conteh and John Uche, who have a keen eye for editing. I only go in for review and telling them where to re-cut or change. I do respect editors. And once or twice I have been pleasantly surprised.
SML:
How vibrant are African filmmakers in the US?

NZ: There has been a surge of talent, and the advent of HD movies has opened the flood to many. The problem is financing and story-telling, we end up being swallowed up in other people's productions. But we are getting there. Nollywood is making waves, other indie houses are dishing out good films. South Africa does represent although I haven't seen much done in the USA from their side.
SML:
What challenges do young filmmakers face?

NZ: Money. There are a lot of talented people but they cannot realise their dreams because they can't even get four people in one room to read their vision or talk to them. We need to support each other. I think the best thing we can do is to work collectively, volunteer for each other, get something going, then we can go back to our old human traits of competition and selfishness. But I always believe any team can beat an individual.
SML:
Tell us about your previous projects.

NZ: I have done plenty. I have worked with people from USA, Nigeria, Sierra Leone, Cameroon, Ghana, Benin, Senegal, Botswana and Zimbabwe. Most of the big names in the African film community, a good number of Hollywood stars. I have bemoaned the lack of representation of our stories, history, culture and even modern Africa. We have a lot of content, contemporary stuff that needs to be brought to the fore. We can't be doing stories about cheating and poverty. Who is going to tell the story of Chimurenga, Mwenemutapa, or even our pop culture?
SML:
Have you done any Zimbabwean productions?
NZ: Yes! I would like to think that everything I have done is Zimbabwean or partly so, because I am. I enjoy that when I work with the likes of Van Vicker, Desmond Elliott, Ramsey and all others, they call me Zimbabwe.
I have to represent. Even when I worked in the studio in New York, my name tag said, Nick Zemura, Zimbabwe. But the time has come for me to come home and shoot a movie in Shona and/or Ndebele, in Binga, Murehwa, or Nyanga, with my brothers and sisters. I think that will be fun.
SML:
What does the future hold for you in film?

NZ: I have about 23 scripts that I want to be heavily involved in. There are so many stories to tell, people to teach, entertain, and remind. And I choose to do it with this medium. I have a TV show that I created, wrote, and produced that is airing on DStv right now called Gals. It was a first for the African continent. I have another TV show that we are still deliberating on, for Africa, to be shot in South Africa. In this spring, I'm coming home to shoot seven episodes for local consumption of a sitcom that we strongly believe in. I hope local TV will be interested in it once we put it together. Then the main one is the movie that is ready to go. The auditions are to be held soon.
SML:
People are talking of "Zollywood". What will it take to create an internationally recognised Zimbabwean film industry?

NZ: First of all I have to confess, I despise that name. It just shows lack of originality. Is it because there is Hollywood, Bollywood and Nollywood? Come on, we are a people, our ancestors came up with mbira music, built Masvingo, and we can't come up with an original name that is not a takeaway from someone?
Believe me, I respect the aforementioned three, God bless them, but that's them. We could call our industry something else. A Venda, Ndebele, Tonga, Kalanga, Shona or a compound of any of those. Think of words that will place you in a definite place, but I digress. I think we need to do quality work, good stories, use real talent and be able to be an industry with a business model.
And we cannot convince anyone else before we convince or own masses, of what we are doing. Zimbabwe has to fall in love with us first, and this is a young industry for Zimbabwe, for the world to even look at us.
Gals airs on Channel 151 (Africa Magic) on DStv.
Source - The Sunday Mail