Lifestyle / Relationships
Does manhood enlargement really work?
27 Oct 2013 at 03:50hrs |
Views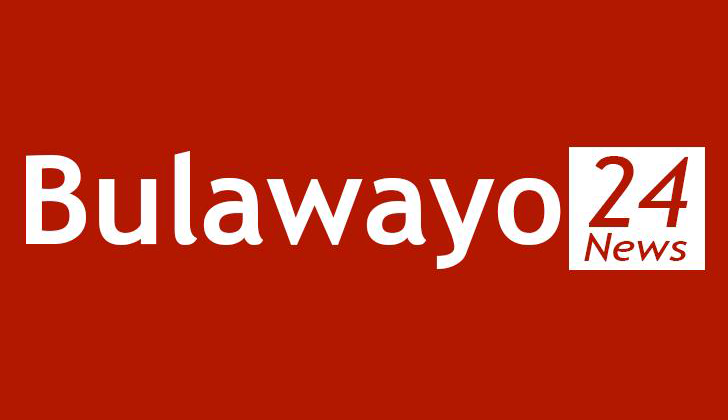 YOU have probably come across peculiar offers while walking along the streets of Bulawayo, with someone standing at a corner of a busy street, compellingly handing out leaflets and fliers to everyone passing by.
Stop suffering, manhood enlargement, bring back lost lovers, hip and breast enlargement, love, money, power, success, witchcraft . . . the list is endless.
Foreign traditional healers have invaded the city claiming to be capable of curing any problem affecting you or your loved ones.
"I have more than 10 years experience in the field of spell casting/spiritual healing and can cure you," read some of the compelling messages on the brochures.
At the bottom of the brochure would be a contact number to a traditional healer, who one would imagine would be dressed in traditional or spiritual attire.
Whether or not you are the type of person to consider getting traditional assistance for whatever ailment or complication, you have to wonder, if this really does work?
Succumbing to journalistic curiosity, Sunday Leisure, last week decided to uncover the myth and reality behind what was being advertised by these traditional healers.
The reporter visited a couple of these foreign traditional healers, with "surgeries" dotted around the city, claiming nothing was beyond them.
However, it wasn't easy to locate and schedule an appointment with some of the traditional healers as they were supposedly wary of the law enforcers, particularly the immigration department. It seems as if recent crackdowns on the business left them very cautious about who they dealt with.
Below is a journey into the world of the mushrooming inyangas that Sunday Leisure went through.
Upon dialling a number on one of the posters, I was greeted by a deep male voice after the first ring. "Hello, how may I help you?" asked the voice with a foreign accent. That is when I told him that I needed to enlarge my manhood, as I was having trouble satisfying women.
"That is simple; come to our offices," he confidently replied.
I was then directed to a building near Egodini bus terminus. The building houses many different people. Upon arrival at the building, I made my way into a tiny furnished office upstairs. Its occupants were two men, one of them, presumably the traditional healer's assistant attended to me.
The man had, however, seen me before and knew where I worked, my cover was blown.
After telling him what I needed he told me that consultation was $5 but he would not charge that, as he knew that I was working on a story.
The offices are divided by wooden partitions and something that looked like a white cloth. He made his way through a narrow passage to the "doctor's" office to find out if he was unoccupied.
From my vantage point, I couldn't see what was in the room but it seemed a bit dark. When the man appeared, he told me that he wouldn't be long as he was just finishing off with another client.
When it was finally my turn, I was a bit reluctant to pursue the issue as I was not sure whether the traditional healer possessed spiritual powers and would curse me. I was slightly relieved at the other client's hesitation to leave. He seemed puzzled and inquired, "What do I do with these," as he examined a pack of herbs.
The "doctor" probably in his early 30s, reluctantly narrated how he should use the herbs.
When the other client left he asked how he could assist and I told him. He produced some herbs from a bag in the corner.
He said the herbs cost $10 but because I was working on a story he would not sell or give me a sample.
"These herbs are a unique formula that stimulates the blood flow into the erectile chambers of your manhood during arousal. After a while of usage, massive increase in blood flow will cause the erectile chambers to expand and create larger, thicker, and more powerful erections that will last all your love-making time. These herbs are effective after three days of usage, you will feel an immediate difference," he said.
I then asked him whether he had ever successfully enlarged a client's manhood, his response was: "I would say I have because most of the people I have helped have either come back thanking me or in search of other stimulants that make them last longer."
However, medical practitioners have dismissed the claims by these traditional healers, arguing that if enlarging the manhood was possible every other guy's would be a foot long.
"Men who have a normal penile length but are convinced they are small might benefit from seeing a psychiatrist instead of these traditional healers," said a local doctor who requested anonymity.
While medical experts dismissed manhood enlargement herbs as hogwash, they conceded that there was at least one thing that worked: surgery.
"Even then the benefits are limited, with nothing more than a one-inch enlargement, at most. Moreover, the procedure is not approved by any professional organisation, it would cost thousands of dollars and may lead to deformation, decrease in sensation or impotence.
"There is no indication that such surgery can be done. It may even be an inch you don't need, as many studies have shown that men who seek organ enlargement are misinformed about what a normal organ size is and the importance of size to women's sexual satisfaction," added the doctor.
The doctor also noted that there was absolutely no need for organ enlargement, explaining that the size of the organ ' both length and width, did not in any way affect the sexual performance of a man.
"A man's manhood dimensions are in no way connected to sexual satisfaction. It is rather the way you use your penis during intercourse that matters," he said.
The doctor warned of serious repercussions for those in search of a larger manhood.
"Penile enlargement involves overstretching of the rather fragile muscles and this can result in drastic side effects such as impotence and pain during intercourse. There is no such thing as a small organ. Small organs can actually perform better than larger ones when properly erect. The reason why our organs appear much smaller than they actually are is because we look at them from above," he said.
However, another doctor, who also preferred anonymity, was of the belief that these herbs did function.
"Well judging from their adverts they most probably work. There are some essential components found in their herbs that do enlarge the manhood but it doesn't really gain much in width or length," he said.
Lately, Bulawayo has become a huge billboard where traditional doctors of different types and backgrounds advertise their services using every means available.
No one knows exactly why there is so much hype nowadays about the size of sexual organs.
It would appear that our ''prized possessions'' have become a source of concern for many traditional doctors and they want to do something about it.
Years ago, although there were stories surrounding sex enhancement herbs, most traditional doctors did not profess to have herbs that could enlarge one's sexual organ.
The only services some of them confirmed they could provide in relation to sexuality are aphrodisiacs like the infamous zwana mina.
Inyangas, as they are popularly known, used to advertise their services in a modest manner in front of their houses. The messages were often written on placards or banners in black and red paint.
Nowadays it appears most of them have acquired an infinite capacity to change how men should look below their belts.
They have become so advanced in their marketing skills that they can afford to pay printing costs for brochures and posters to distribute all over town.
Has the size of one's sexual organ become a precondition for a woman to accept a relationship?
Is a men's suitability in a relationship with a woman always to be judged by how big his manhood is?
Whatever the case, the whole business of manhood enlargement is a strange phenomenon that is taking the city by storm.
It is giving an impression that we are now living in a sex-soaked culture that thrives on sex enhancement drugs.
One may not be aware of its subtle influence, but the advertisements distributed and stuck on buildings and trees in town are manipulating the minds of many people, especially the young whose bodies are still developing.
The idea has a tendency to make young people believe that sex is about big sexual organs.
In other words, the adverts are creating unnecessary worry and self-judgement among some men because society emphasises competition in everything we do.
Although it is difficult to compare something not so noticeable in public as sexual organs, some men would begin to feel judged by women and feel pressured to look for solutions from these herbalists.
However, one would discover that some of these traditional doctors just want to make a fortune out of sexual performance fears by some people.
The publicity of such services preys on one's desire to be liked sexually by the opposite sex.
Source - sundaynews