Lifestyle / Travel and Tourism
Marine experts say decision could wipe out SA's fish stocks
02 Feb 2017 at 10:30hrs |
Views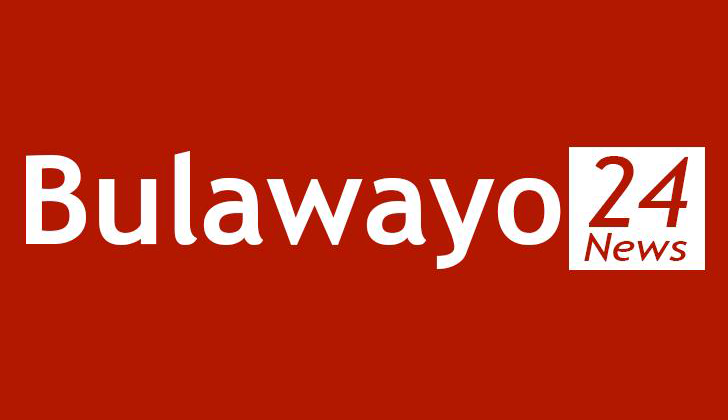 SA's top marine scientists are shocked by the Environmental Department's (DEA) recent decision to allow fishing in the Tsitsikamma Marine Protected Area (MPA) and have announced that they will be using the Public Access to Information Act (PAIA) to demand an explanation from the Department which they say has ignored scientific data and put SA at risk of losing one of its most significant fish stock reserves.
After a yearlong public participation process the DEA announced in December that registration for permits to allow Tsitsikamma residents limited shore fishing in three designated zones of the Garden Route reserve could commence.
The group of marine experts, Friends of Tsitsikamma, says the Department has made a mockery of the public participation process and ignored more than 700 submitted comments against opening the MPA to anglers. They say that the decision to allow fishing "flies in the face of overwhelming scientific evidence backed by the majority of experienced marine scientists in South Africa, who supported maintaining the Tsitsikamma National Park (TNP) as a no-take area."
The park is Africa's oldest marine protected area and was re-proclaimed as a no-take zone under the Marine Living Resources Act in 2000 to protect fish species found nowhere else in the world. But since then fishermen from surrounding communities have pressurised the DEA to reinstate their fishing rights, going so far as to threaten the safety of tourists if their demands were not met.
Scientists have continued to fight against this move saying that the Tsitsikamma MPA is vital for the survival of many resident long-lived fish species as it provides an essential breeding ground which contributes to adjacent exploited populations' through spill-over. They say if it wasn't for the protection received in the MPA the survival of these species would severely threatened.
Of the most common shore angling species caught within Tsitsikamma's MPA 80% are endemic to South Africa; ten of the species are overexploited or collapsed within their South African distributions and 36% are listed on one of the IUCN's Global Red List of threatened categories.
About 76 anglers have already registered for a fishing permit. But, even with a maximum daily bag limit of 10 fish, over the monthly permitted 4 fishing days per fisherman, more than 3000 fish could be pulled out of the sea every month.
"We estimate that it will take between two and six months to fish down the resident fish populations to levels similar to those found outside the MPA," says Bruce Mann, senior scientist at Durban's Oceanographic Research Institute.
Furthermore FoT says that by allowing shore based angling in Tsitsikamma's marine reserve SA is reneging on international marine protection treaties and protocols to which it is a signatory, such as the World Summit on Sustainable Development and the Convention on Biological Diversity.
South African National Parks (SANParks) argue that many of SA's Marine Protected Areas cater for poorer communities by allowing recreational line fishing from at least part of the coastline, including the Garden Route's Goukamma and Robberg MPAs.
However, each of these MPAs was created for different purposes. Goukamma MPA was established to protect offshore reefs - with which shore-based angling is not in conflict - from ski-boat fishing. Similarly, shore-based angling is allowed at Robberg since the purpose of this MPA was not to protect angling fish but other species.
In contrast, due to its rich biodiversity and inaccessibility of much of its coastline the Tsitsikamma MPA was established specifically for the purpose of protecting vulnerable long-lived angling species accessible from the shore.
SANParks says monitoring initiatives to evaluate the social and ecological outcomes of the fishing are in the pipeline, but according to scientists based at Rhodes University, who were involved in initial research for Tsitsikamma's pilot fishing phase last year there is no plan involving Rhodes or any other institution for research and monitoring.
"(Our) concerns remain the lack of up-to-date baseline data on the status of these species in the TNP and the lack of a published monitoring plan and scientific fishery management plan," says Professor Peter Britz of Rhodes Department of Ichthyology. He points out that to date the Fisheries Department (DAFF), under whose mandate the Tsitsikamma MPA was created, have made no statement on the MPA's new zoning or how its goals will still be achieved.
"This is a reflection of poor governance and custodianship of a national asset (…..) Here we see the Government itself acting in an ad hoc, non-transparent and unaccountable way in terms of assessment of impact."
Forty monitors have been appointed to assist in enforcing compliance but conservationists are concerned that complex regulations, lack of trained staff and the challenging rocky terrain will prevent law enforcement from being effective
"The selection of the three zones was based purely on access paths to the coastline," says Mann. "Once these areas have been fished out the fishermen will be tempted to move to adjacent areas, which will be extremely difficult to enforce."