News / Africa
REWIND: South Africa war planes attack Zimbabwe, Zambia
07 Apr 2017 at 15:37hrs |
Views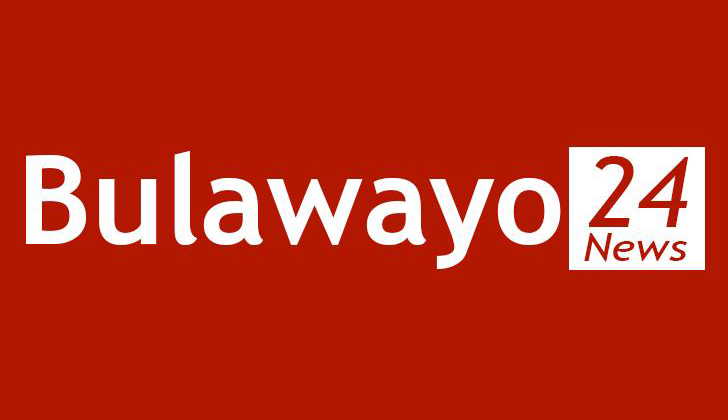 Zimbabwe, May 19
- This morning, hours after South African commandos descended on this capital, glass and rubble littered Angwa Street in the downtown business district. All of it was from the shattered white cement building that had housed an office of the African National Congress.
Away from the heart of the capital, in the Ashdown Park suburb of Harare, a house belonging to the African National Congress had been reduced to rubble, with only part of a side wall left standing.
Prime Minister Robert Mugabe, who denounced the raids and called for mandatory economic sanctions against South Africa, visited the sites of the destruction this afternoon.
Mr. Mugabe said four suspects had been arrested in connection with the attacks and that explosives, communications equipment and vehicles had been captured from the raiders. No A.N.C. Casualties Reported
A spokesman for the African National Congress in Harare said none of its members were killed, wounded or kidnapped as a result of the raids. A private security guard was injured during the attack on the downtown office.
In the largely black suburban neighborhood, residents had been awakened by the rattle of automatic weapons fire followed by a series of thunderous explosions.
The suburban house destroyed, at 16 Eves Crescent, was the same house in which a senior A.N.C. official, Joe Gquabi, was assassinated by unknown assailants in 1981. There was no one in the house when it was attacked this time, Zimbabwean officials said.
At 16 Angwa Street, windows of the New Go Go Restaurant below the A.N.C. offices were blown out. Upstairs in the two small rooms used by the guerrilla organization a jumble of charred furniture, crushed file cabinets, splintered roof beams and twisted pipes covered the floor. Words of Defiance
A poster of African National Congress president Oliver Tambo was tacked to the wall with a jagged piece of wood, in the words of a congress member in the office, ''to show nothing has changed. In spite of these cowardly attacks, the struggle goes on.''
In Lusaka, Zambia, President Kenneth D. Kaunda said two South African warplanes attacked a refugee camp near the capital, killing two people.
In Gaborone, Botswana, a man in his early 20's - described variously as a Government worker and a soccer player, who was possibly both - was killed during an early-morning attack by helicopter-borne South African soldiers.
In denouncing the South African attacks, Prime Minister Mugabe said further assistance should be given to the African National Congress in South Africa.
''Zimbabwe will not be deterred from rendering assistance to the liberation movements of South Africa in the form of political, material and moral support,'' he said. ''In order to guarantee peace and security in the region, the international community should take immediate steps to isolate the South African regime by imposing comprehensive, mandatory sanctions.'' Few Details on Raid
Security officials declined to indicate how or when the South African raiders infiltrated the Zimbabwean capital, which is 330 miles from the South African border. Mr. Mugabe said the four suspects who had been captured ''are now helping the police with the investigation.''
Michael Kersha, a 38-year-old mechanic who lives down the street from the bombed house, said: ''I heard small arms and automatic weapons, then one explosion.''
''The explosion rattled the windows of my house and a vase with flowers fell off the table and broke,'' Mr. Kersha said. ''After that I heard a heavy truck traveling fast but I could not make out which way it was going.''
Mr. Kersha said three walls of the house had caved in and that the red tile roof had collapsed into the structure's interior.
''There were rafters sticking out,'' said Mr. Kersha. ''You could only see the curtains sticking out.'' Pretoria Accused of Terrorism
Mr. Mugabe accused the Pretoria Government of engaging in terrorism. ''The racist South African regime has by these acts of wanton aggression against front-line states clearly become a terrorist organization which unleashes without any moral restraint barbaric atacks against its neighbors in defense and justification of the evil and inhuman system it advocates. We must strengthen our defense and gear ourselves to a real encounter with South Africa in the event of repeated acts of aggression.''
Mr. Mugabe said Zimbabwe was attempting to reduce its reliance on South Africa as its leading trading partner. ''My Government,'' he said, ''has been trying to create new markets and divert our goods from South African trade routes.'' South Africa serves as Zimbabwe's principal rail link with ocean ports. U.S. Policy Condemned
In Zambia, President Kaunda said the attacks on the three front-line states ''will be avenged somehow, somewhere, sometime.'' Mr. Kaunda also denounced the Reagan Administration's so-called ''constructive engagement'' policy as encouraging today's attacks.
''I hope President Reagan has got his message right and proper,'' Mr. Kaunda said. ''This is his constructive engagement. It's very constructive indeed, killing children, very constructive.''
Botswana's President, Quett K. Masire, said the attack on his country came despite talks his Government was having with the South Africans. ''My reaction is that of horror,'' Mr. Masire said after inspecting the destruction at a housing complex just outside of Gaborone. ''We don't know what we have done to deserve this, especially since we have been engaged in discussions with South Africa. If they had any people who they suspected were here, they could have told us and we could have found out all about it.''
Source - New York Times