News / Africa
Tourism in Africa is slowly coming of age
18 Aug 2012 at 06:31hrs |
Views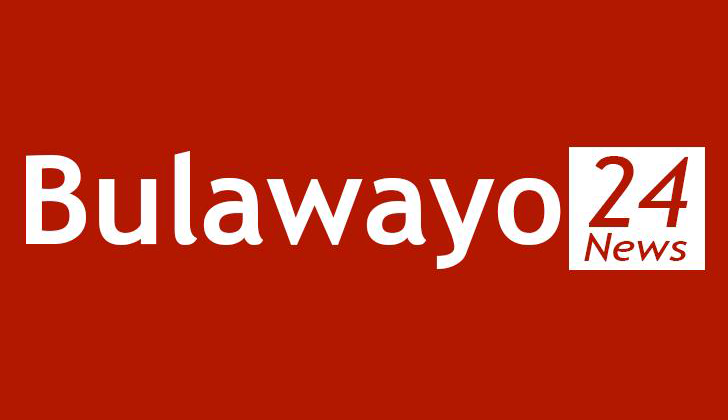 Jet-lagged, 500 delegates from around the world arrived in Victoria Falls, Zimbabwe, in May to deliberate on the path to Africa's tourism future. To unwind, Zimbabwe's Tourism Authority, host of the congress of the Africa Travel Association (ATA), had organized a fun-filled welcome. The delegates toured Victoria Falls - one of the world's seven natural wonders - where they participated in bungee jumping, gorge swinging and zip-lining over the Zambezi River. They then went on safari, encountering lions and elephants. Later they savoured local cuisine and danced enthusiastically to traditional music.
The host's intention was clear: see, feel and believe. Zimbabwe's showcasing spoke louder than routine speeches. It spurred tourism ministers from Ghana, Namibia, Uganda and other African countries to become bullish about the continent's potential. Said US Ambassador Charles A. Ray, "Zimbabwe, even with its political uncertainty, is a potentially huge market."
Tourism watchers are upbeat. In 2004, the New Partnership for Africa's Development (NEPAD) approved an action plan to make Africa the "21st century destination." Taleb Rifai, secretary-general of the UN World Tourism Organization (UNWTO), recently stated that "Africa has been one of the fastest-growing tourism regions of the last decade." The sector already employs about 7.7 million people in Africa. Mr. Rifai cited data showing steady increases in Africa's tourist arrivals, from 37 million in 2003 to 58 million in 2009.
Tourism revenues are the lifeline of many economies. About 50 per cent of Seychelles' gross domestic product (GDP) comes from tourism. The rates are 30 per cent in Cape Verde, 25 per cent in Mauritius and 16 per cent in Gambia. The World Bank reports that tourism accounts for 8.9 per cent of East Africa's GDP, 7.2 per cent of North Africa's, 5.6 of West Africa's and 3.9 per cent of Southern Africa's. In Central Africa, tourism contributes just 1 per cent.
Despite the chest-thumping, Africa's share of global tourist arrivals is relatively small. There were 980 million international tourist arrivals in 2011, of which only 50 million traveled to Africa. North Africa suffered a 12 per cent loss in 2011 from the previous year due to that region's political unrest, denting the continent's share of international arrivals. But that loss was partially offset by a 7 per cent uptick in sub- Saharan Africa, which gained 2 million arrivals. Overall, the 2011 data shows that Africa performed better than the Middle East, which lost 5 million arrivals. Generally, the continent's top earners are Egypt, South Africa, Morocco, Tunisia and Mauritius, according to UNWTO.
The East African Community (EAC), a regional bloc, hopes to attract tourists from other parts of the world - not just the West - to go to different parts of East Africa - not just Kenya and Tanzania. The EAC strategy, developed in 2006, includes using DVDs, brochures and other materials to promote the region as a bloc. At international tourism conferences, East Africa now speaks with one voice.
What draws tourists to a country, region or continent? "I wanted to see something different from Europe and I decided to visit Kenya and Tanzania. It is a different feel I got, and I like that," Sven Brun, from Norway, tells Africa Renewal. The McKinsey Global Institute, a think tank, maintains that tourists are attracted to countries with good infrastructure, safety and security, and sanitation. Janet Kiwia, the managing director of World Jet Travel and Tours in Tanzania, adds that bad roads, poorly maintained airports, power outages and other shortcomings keep tourists away.
There are concerns over the safety of Africa's aircraft and airspace. In just two days in June, two planes crashed in Nigeria and Ghana, killing more than 160 people. In 2009 the World Bank found that 60 per cent of runways in North Africa were in excellent condition, but only 17 per cent in sub-Saharan Africa were. In addition, many sub-Saharan airports are small and have trouble dealing with huge arrivals. Most depend on a single airline and some have no connections to major carriers.
A report by New York University, the World Bank and the ATA calls on industry operators to apply innovative approaches to managing the different types of African tourism, which it categorizes as "safari," "nature" and "culture." The report recommends "going beyond traditional safari to include new adventures" by tapping tour operators' creativity.
Nature tourism, including gorilla tracking, presents opportunities. More than 700 mountain gorillas live in the Virunga Mountains that span Uganda, Rwanda and the Democratic Republic of the Congo (DRC). Faced with political instability, the DRC is trying to attract tourists by charging lower rates than Rwanda and Uganda. In 2011 the three countries raked in a total of $225 million from gorilla tourism. Through the website www.friendagorilla.org, tourists pay to track gorillas using webcams. It is also possible to "friend" a gorilla on the social network Facebook. Raising awareness of gorilla tourism through social media may attract more tourists from different parts of the world. More tourists mean more money spent on hotels, restaurants, tour guides and souvenirs.
Culture tourism requires aggressive promotion. Like food festivals in Mexico and music and cultural festivals in Jamaica and Trinidad, African festivals can draw visitors. Film festivals in Zanzibar and Burkina Faso attract culture tourists. Africa needs to "develop flagship tourist attractions and communicate brand effectively," advises a McKinsey report.
Africa's domestic tourism (by resident visitors) has been flagging. Not more than half of Kenyan chief executives have seen an elephant, notes Victoria Safari, a Kenyan tourism company. "Africans should know Africa better than the white person from outside," it adds, recommending cheaper transportation rates and ease of travel to encourage African tourists. Currently it costs about $1,500 to travel 1,800 miles from Luanda, Angola, to Dar es Salaam, Tanzania, but only $1,100 to go from London to Dar es Salaam, a distance of 4,600 miles.
Some countries are moving in the right direction. Frommer's, a US travel guide series, named Ethiopia one of the world's top 12 destinations in 2007. The 2010 World Cup in South Africa attracted more than 300,000 foreign visitors. Only recently, renowned international singer Youssou N'Dour became Senegal's minister of culture and tourism, which may help boost tourism in his country.
It may take some time before Africa catches up with Europe, which received 480 million tourists last year. But as international arrivals hit the milestone of 1 billion worldwide in 2012, Africa should aim for a bigger slice of the pie. The right infrastructure, safety and security, and effective communication of the continent's attractions can be starting points.
Source - Nations Africa Renewal